Atina's representative gave a speech at the House of the National Assembly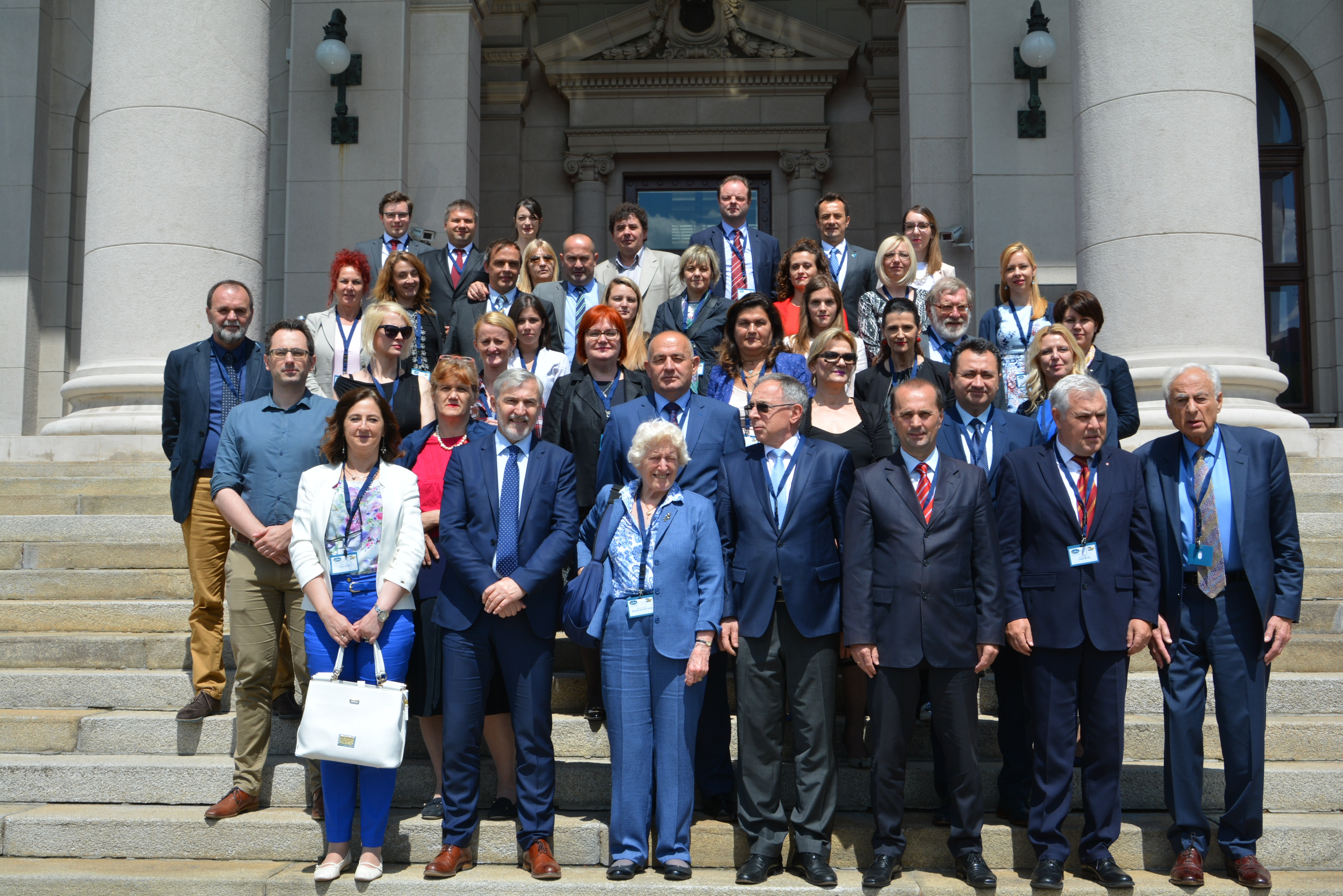 Atina's representative gave a speech at the House of the National Assembly
An international workshop "Cooperation of European parliamentarians in the fight against human trafficking in the Western Balkans" was held on May 18, 2017, at the House of the National Assembly of Serbia in Belgrade. In addition to the members of the parliaments of Bosnia and Herzegovina, Montenegro, Croatia, Romania, Great Britain, and Serbia, participants were also representatives of international and nongovernmental organizations,  among whom was a representative of NGO Atina.
The workshop was opened with introductory speeches of Meho Omerovic, Chairman of the Committee on Human and Minority Rights and Gender Equality of the Republic of Serbia, Denis Keefe, British Ambassador to Serbia, Anthony Steen, President of the British Human Trafficking Foundation, and Baroness Butler-Sloss, member of the British Parliament and the first female Lord Justice of Appeal.
Presentations of the members of parliaments were an excellent source of information when it comes to the number of sentences, police activity, number of potential victims, involvement of NGOs and the awareness of general public in their countries, as well as the engagement of the parliament and government in the fight against human trafficking. Following these presentations, Davor Raus, Crime Prevention and Criminal Justice Officer at UNODC, also gave a speech, during which he presented the work of the office in Europe, and drew attention to the importance of joint work in combating this phenomenon.
During her speech, Atina's representative, Jelena Hrnjak, called for joint actions against human trafficking, regardless of party affiliations, because this problem equally endangers all of us, and as such requires us to influence the change of attitude and the eradication of modern slavery through personal example. She supported the initiative to establish a parliamentary committee to combat human trafficking of the National Assembly of the Republic of Serbia and highest representative bodies in all the countries of the region. She also emphasized the important role of civil society organizations in provision of protection to the victims, and pointed out to the fact that constructive cooperation between the state and civil society is the only way to achieve sustainable solutions in this area.
Participants of the workshop discussed the steps that need to be taken in order for the members of the parliaments to engage in the establishment of inter-parliamentary, interdepartmental cooperation, and cooperation with nongovernmental organizations, in the fight against human trafficking, and jointly determined that the next step is to establish a parliamentary network for the Western Balkans region.
This workshop served as an excellent opportunity for the present actors to connect, exchange opinions and experiences in the field of combating human trafficking, and establish cooperation, as well as parliamentary structures, which will positively influence the resolution of this issue throughout the region.
The speech of Atina's representative, Jelena Hrnjak, could be found bellow.