A debate on violence against women and girls has been launched in six cities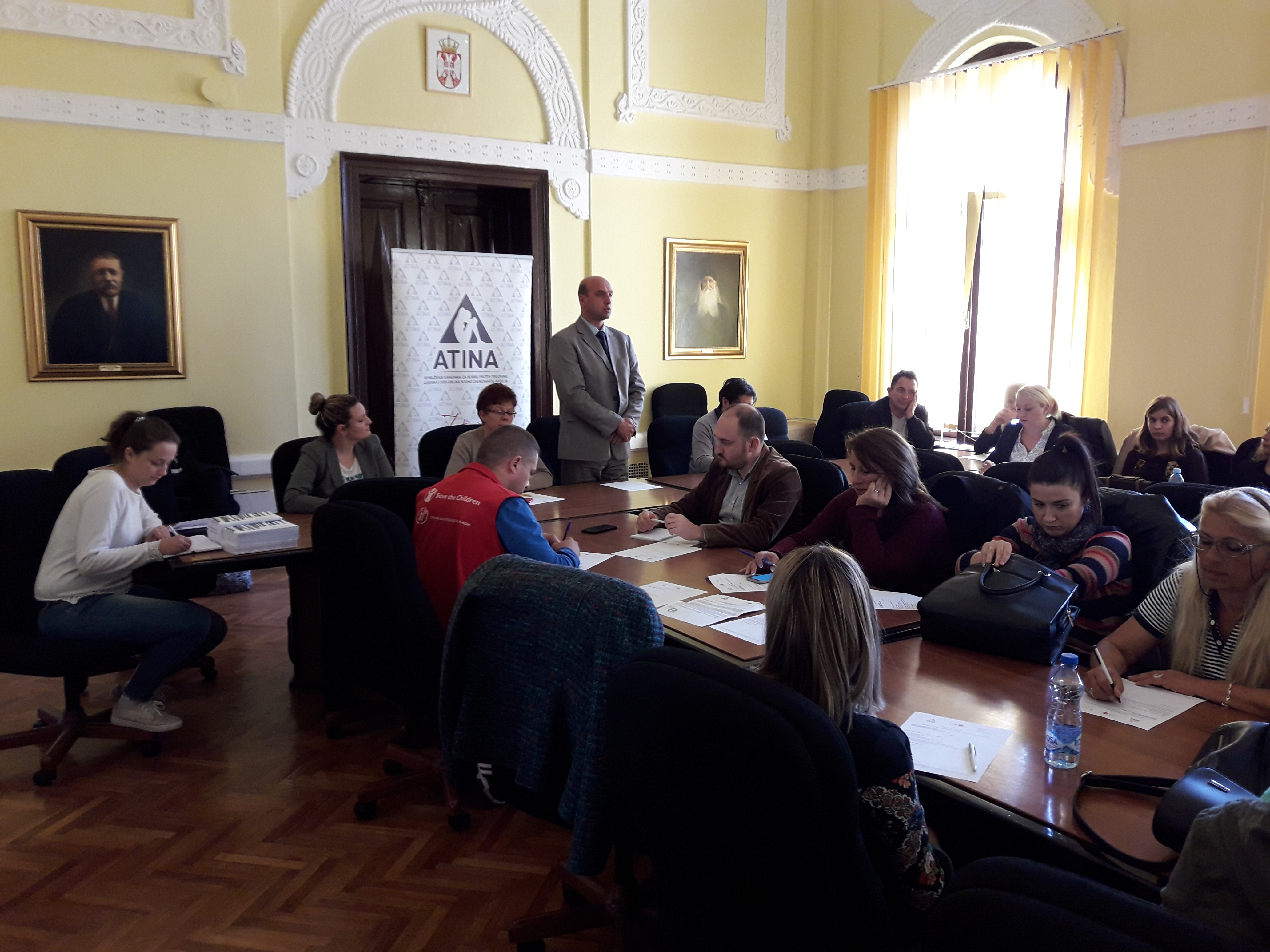 With a support of Swiss agency for development and cooperation SDC and UNFPA a debate on violence against women and girls among refugee and migrant population has been launched in six cities in Serbia
A debate on violence against women and girls among refugee and migrant population in Serbia has been launched in six cities in Serbia. The debate has been prompted by the results of the research "Violence against women and girls among refugee and migrant population in Serbia", which NGO Atina conducted during 2017 with a support of UNFPA United nations Populations fund. A total of 184 participants took part in debates, representatives of national and international civil society organizations and institutions engaged in work with this population in Tutin, Vranje, Bujanovac, Presevo, Sid, and Subotica.
During debates, there was also a presentation of results of the research, which contributed to a fuller insight into the risks and challenges women and girls among refugee and migrant population are facing. Presentation of the results opened an additional space to exchange experiences of professionals in this area on managing cases of gender-based violence in the context of refuge and migration.
Representatives of different institutions and organizations agreed that it is necessary to improve the system of protection and support to persons who have survived gender-based violence, and at the same time empower all the individual actors: state institutions and civil society sector, to provide timely support.
Gender-based violence represents a question of responsibility of each individual working in the field, thus it is necessary to standardize their actions, which will in turn enable better coordination and cooperation aimed at early detection of the phenomenon, as well as its prevention, by creating conditions for coexistence and integration of refugees and migrants.
The original research can be found here:
http://www.atina.org.rs/sr/nasilje-nad-%C5%BEenama-i-devoj%C4%8Dicama-u-...