At the front line of refugee crisis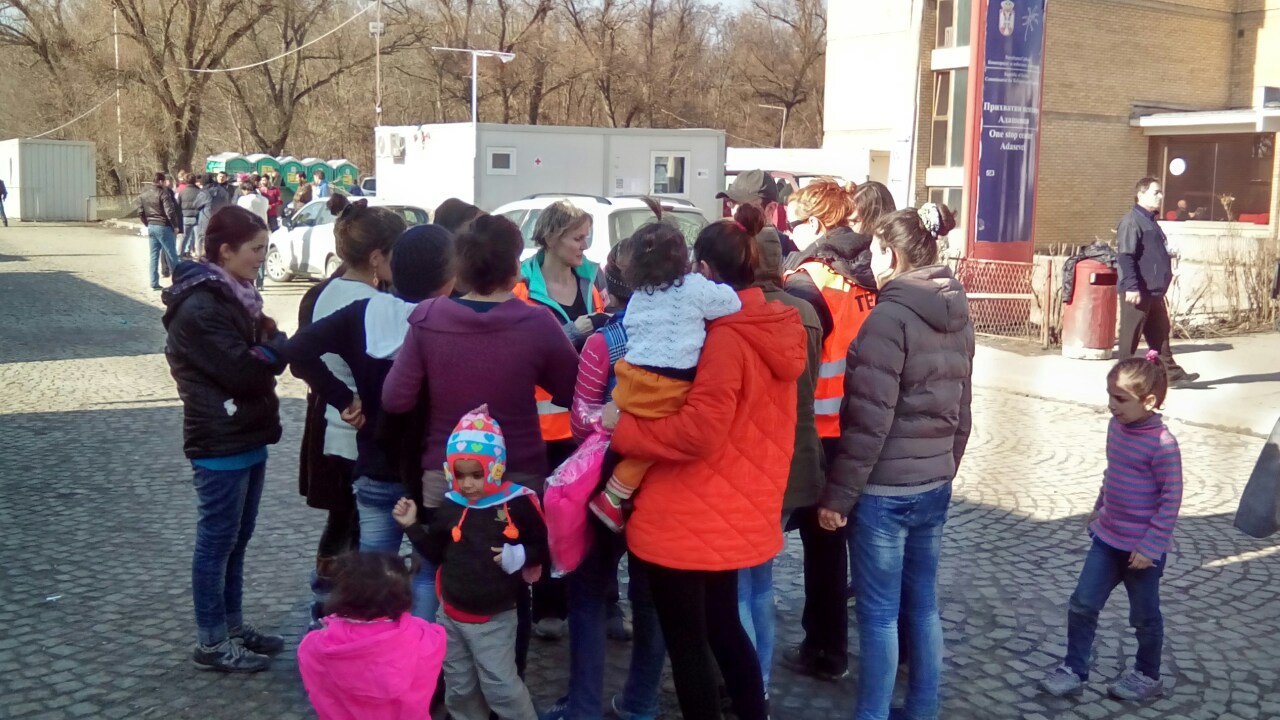 Assistance to the refugees provided by the Association Atina goes beyond the standard humanitarian assistance. Namely, Atina through its interdisciplinary mobile teams delivers specialized assistance for the most vulnerable refugees seven days a week, at the border with Macedonia and Croatia (in the towns of Preševo and Šid), as well as in Belgrade. The focus of Atina's work is providing urgent support to refugees and detecting cases of human trafficking and other forms of gender-based violence, with a special emphasis on the position of women and children. The cases we have detected and assisted so far have been recognized as victims of rape, forced prostitution, forced marriage, sexual assaults, coerced pornography, nude touching, beating, kidnapping, physical assault and forced sex for survival, as well as cases of trafficking in human beings. From the experience in the field it is obvious that the burning need is to integrate gender perspective into the management of this crisis. The main goal of our action in the field is to bring to the forefront the needs of women and girls refugees, and to support them in becoming visible.
I am wondering and looking for my home, but it is not there anymore. Maybe, I will find it in Germany and maybe I will never find it. -- Radha, 27 year old Syrian woman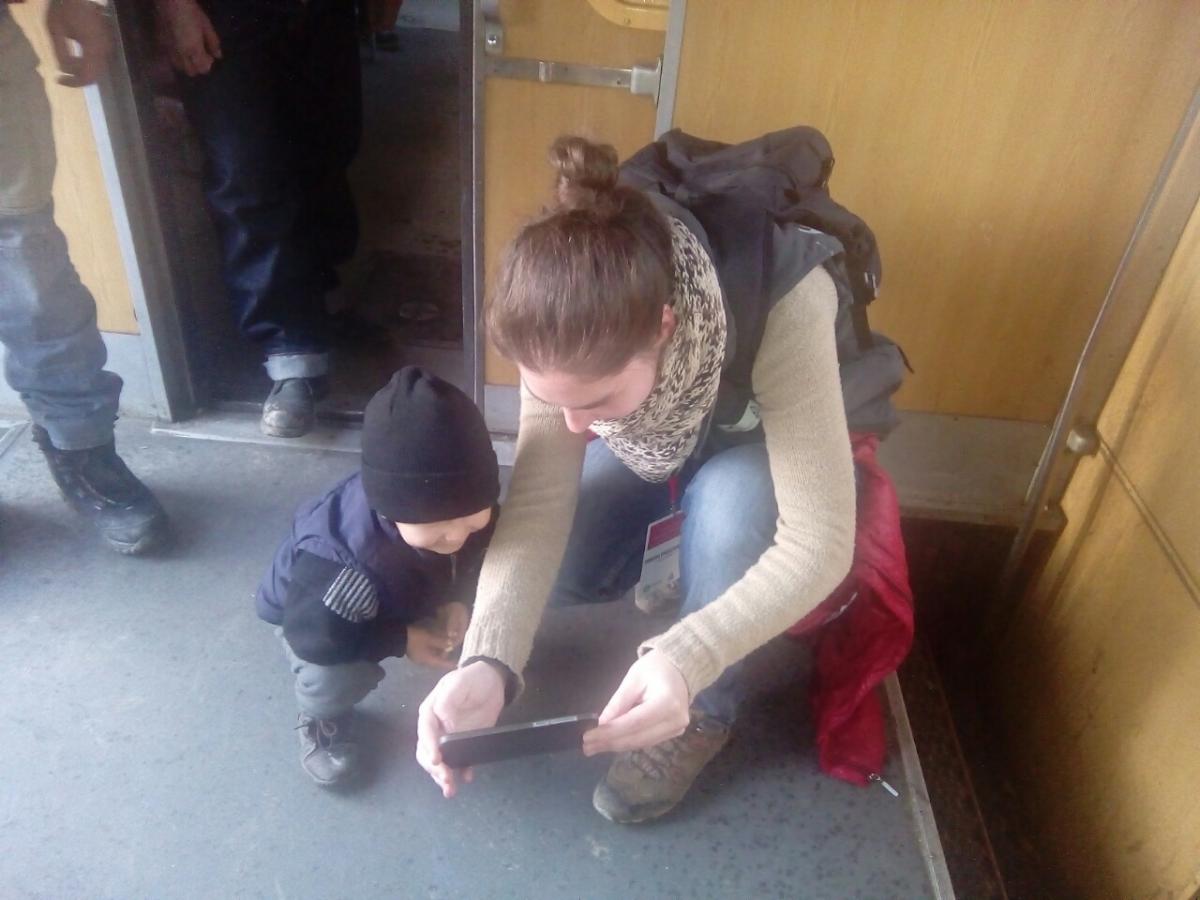 As per the specific examples of the severe violation of human rights, from the beginning of the refugee crisis, Atina's mobile teams identified the following: a Syrian man who sold his kidney in Lebanon to pay a smuggler the journey expenses for himself and his family, a woman who was forcibly married and who suffered cruel violence, girls who were raped by a gang of smugglers in Serbia, boys who were forced to provide sexual services in Turkey, a case of smugglers forcing a refugee to commit criminal offences for them in exchange for 50,000 EUR, women who were forced to provide sexual services in order to survive). It is obvious that the number of refugees suffering violence is constantly increasing (especially among non SIA refugees as well as among Pakistani young men). After encountering a case of sexual abuse of two boys from Pakistan, cases such as this started to occur more often, and there is an increase in the number of reports of abuse by the smugglers, among refugees who are not from Syria, Afghanistan, and Iraq. Due to complications and inability to enter the country with others, smugglers are exploiting their difficult position and forcing them to have sexual intercourses, torturing them, beating them, mistreating them, photographing them naked and posting those photos on the Internet in order to embarrass them, threatening them, threatening their families to extort money.
Every morning I wake up with the same thought, that our journey will end, we will be sent back and will never reach the far away destination where have been wishing to be for such a long time. ---Hiba, 22 years old Syrian woman
All those persons who have been recognized as persons at higher risk can get help and support from Atina 24/7. In Belgrade alone, Atina has adapted its programs of comprehensive social inclusion of (potential) victims of human trafficking, and successfully supported those who have had the need to stay in Serbia for a longer period of time, and who needed additional care and recovery; among them are victims of rape, human trafficking, sexual abuse, neglect, torture and other examples of flagrant violations of human rights. This support also includes thirteen years of experience which NGO Atina has in the field of protecting survivors of trafficking in human beings and those who were deprived from exercising their rights. Just in last five months, through Atina's shelter, support in safe accommodation has been provided for 22 persons from the refugee population.
I constantly ask myself how I decided to do this, than I look around myself, see people around me and realize that I am not alone and that this road is the only road. ---Haja, 30 years old Syrian woman
Asylum seekers who need support in integration into our society, and who wish to remain in Serbia, also are referred to Atina's programs.
In particular, we are focused on integrating the results of the project "Local communities in the fight against human trafficking", in creating a system of protection within this refugee crisis. Also, we created a synergy with the current developments, and strengthened and supported local response. Local response has proven to be crucial because the national referral system for the identification and support of the victims of human trafficking is inadequate for new circumstances resulting from the refugee crisis. Current indicators for recognition of (potential) victims of human trafficking are not applicable to what we are finding in the field. The system is slow and refuses to change. The existing mandates must be adapted to the refugees' needs, which involve more outreach activities because they are now, when the state is concerned, practically non-existent. The resources of civil society organizations are not being used by the state for meeting the basic life needs of the refugees, while the whole field of protection remains uncovered. Social workers are not equipped with necessary skills for field work and other systems also do not react in adequate and human-rights centred manner. Gender-based violence and human trafficking are not in focus of numerous institutions and organizations which operate in the field and they lack capacities for developing adequate needs-based assistance schemes.
I would like to be a doctor, return to Syria and treat people from my street. ---Hasan, 24 year old Syrian men
In order to provide more structured assistance and follow up of the most vulnerable cases, we have strengthened the referral system, exchange of information and data between Macedonia, Greece and Serbia through cooperation with organizations Arsis and La Strada. In addition, together with four other organizations in Serbia, Atina participates in the creation of standard operating procedures for children-unaccompanied minors.
How do we do it?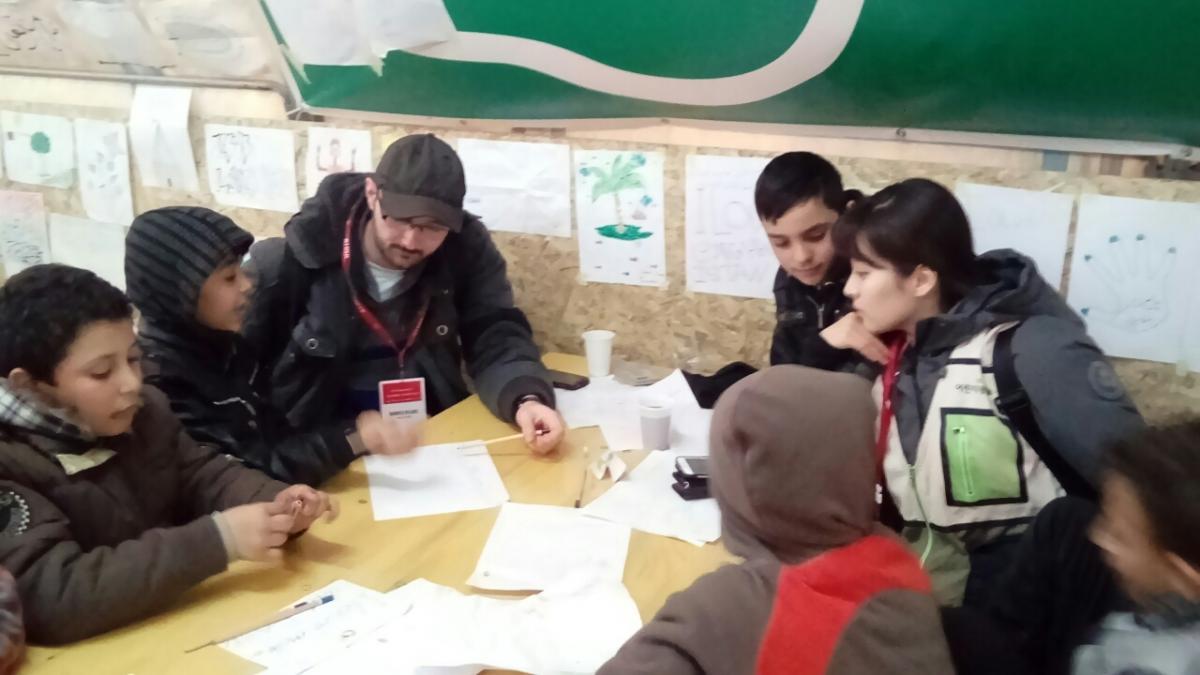 Atina managed to utilize already developed programs and methodologies, including its capacity building programs for professionals and direct assistance schemes for the most vulnerable women and children and now we have skilled frontline staff and professionals in the field, trained team members (cultural mediators, licensed case managers, psychologists, educators, social workers) who are able to recognize cases of human trafficking and gender-based violence. As mentioned, members of the teams are also cultural mediators (Arabic and Farsi-speaking staff who received some form of asylum or subsidiary protection, or just live in Serbia) who have been trained and educated using specifically designed methodology adapted to the local context. As they are native speakers of Arabic or Farsi language, they received training in the asylum system, social welfare system, recognizing the victims of human trafficking and other forms of gender-based violence, communication skills, resolving conflict, and the results they are achieving in the field are significantly better in comparison to toher interpreters, because they are familiar with the background, culture and customs of refugees, and also represent the link between the citizens, institutions and organizations, and refugees themselves.
When I am tired, I look at my parents and tell myself that I have to continue because of them. When I look around I see the same faces on other people and know that I am not alone. Eventually, all this will be over. ---Tuba, 16 year old girl from Afghanistan
The main principles of work with potential victims of trafficking and GBV are to ensure the physical safety of refugees, guarantee confidentiality, and respect their rights and dignity. Knowing the main principles, we primarily observe, and after that identify those who are potentially at risk. Bearing in mind that our focus are women, girls and children, we give them special attention. Through the collection and provision of information, we make them visible, provide them with the information they need and those necessary for safe continuation of their journey. Given that Atina is recognized as specialized organization in providing support to persons who have suffered from violence all the actors are referring potential victims to our mobile teams. Once we do the assessment, we take over the case manager role. This role is based on the responsibility of employees through case management to lead the assistance process from its start to the follow up phase, and to include all other necessary actors (mandated with health care, registration, etc.), but also to monitor each of those cases, and even set a support system in the places of transit and final destination. In these cases, we do an assessment of the person's needs together with him/her, he/she is in the center of our support, the plans are made together with him/her and they must reflect his/her needs and wishes. The objective is to empower them, reduce tension, fear and trauma, and to ensure that a person is involved in all aspects of planning and obtaining of a particular service.
I would like to have a book in Arabic to read. I did not go to school for a long time. I am afraid that I will forget. ---Basel, 15 years old Syrian boy
We organized a 24-hour emergency support to those who have survived trauma or some form of gender-based violence. Also, every day in the field we are providing age- and gender-appropriate information, learning skills for women, boys and girls of all ages to be better able to protect themselves as well as to know theirs rights, available services and relevant circumstances. One of the methodologies we often use is consultation with women and children in the field, regarding their experience and needs in order to prevent gender-based violence; we are not simply responding to the consequences, but are also working one step ahead so that it does not come to that. From the beginning of refugee crises, the most vulnerable refugees who seek asylum in Serbia have been referred to Atina's programs based in Belgrade.
When I cannot continue, I see smiling faces of people who are there to help us and say to myself that I must continue because they are always there for us, without resting. ---Mariam, 15 years old girl from Afghanistan
NGO Atina, in Belgrade on March 2016