Mr Norbert Beckmann: We have to stand together as humans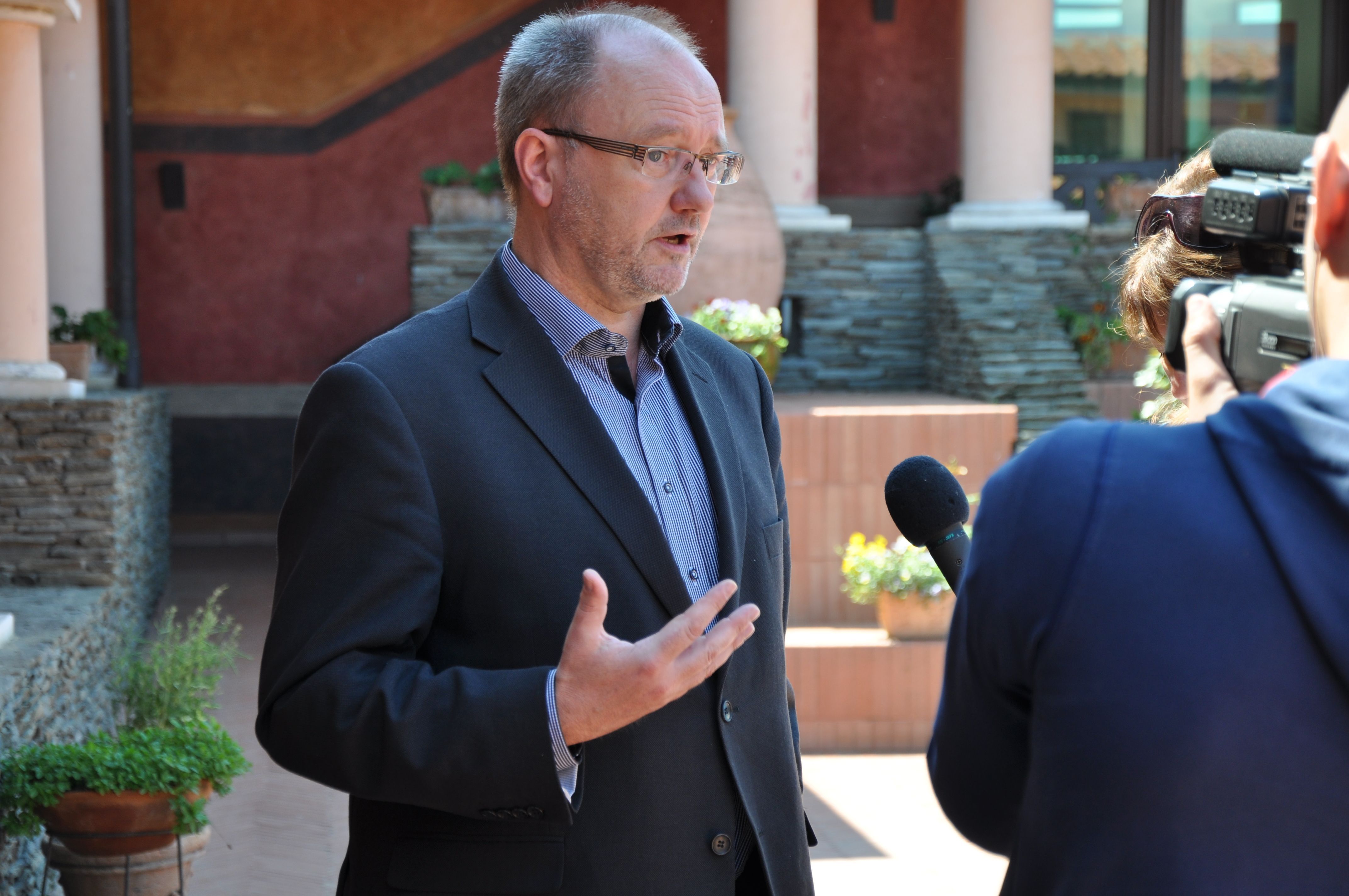 Interview: Mr Norbert Beckmann-Dierkes, the Head of the National Programs' Team at KAS Foundation's Serbia and Montenegro Office
WE HAVE TO STAND TOGETHER AS HUMANS
 
"Integration is about bringing people together and providing everyone with a chance to find a place for themselves and about finding connections to the local neighborhoods. This project is first of all about bringing people together, no matter if it is for some weeks, months or for longer."
Konrad-Adenauer-Stueftung (KAS) is a German political foundation which has offices in more than 120 countries. The foundation is in charge of more than 200 projects worldwide, with focus on promoting freedom, peace and justice. In cooperation with NGO Atina, the KAS Foundation has recently embarked upon the project entitled "Let's Build Together – Community Monitoring and Advocacy" which focuses on improvement of the position of refugees and migrants in Serbia and Macedonia.
We've asked Norbert Beckmann-Dierkes, the Head of the National Programs' Team at KAS Foundation's Serbia and Montenegro Office, to tell us more about working with refugees in Serbia.
Why is KAS Foundation taking a part in the "Let's Build Together" project?
KAS is one of the oldest foundations from Germany working all over the world, especially in Europe. One of our main goals is to support the EU integration process and it is really important for us to gather different information on various topics, so that we can face challenges worldwide. Two years ago, when the refugee crisis in the Balkans deepened, we decided to use our previous experience to address this specific issue. This is how we got in touch with NGO Atina and the colleagues in Macedonia.
How do freedom, justice and solidarity, as the leading principles of KAS Foundation, connect to the topic of solving refugee issues in Europe nowadays?
Freedom, justice and solidary are among the key European values. Currently, we have people from Afghanistan, Syria and other countries who are fleeing the war. It is our European values that oblige us to provide safe surrounding to them. We have to show solidarity and engage in working with the refugees, so that we can eventually give them a fair chance to build better future.
What makes refugee integration an important issue for KAS Foundation and Germany? What do you think will be the main challenges in that?
I would like to point out that integration is not about basic things such as providing accommodation. Moreover, it is not only about integration in the specific country where people decided to stay, but it is something that matters on a wider, European scale and therefore in the Balkans, as a part of Europe. If people stay for some time, we have to find ways to help them organize their lives in new circumstances. Integration is about bringing people together and providing everyone with a chance to find a place for themselves and about finding connections to the local neighborhoods. This project is about bringing people together for some weeks, months or for longer.
How important to you personally are the issues of social equality and care about the oppressed?
My colleagues and I have also personally engaged during the crisis, because there are some practical things on a daily basis that make a difference for people. I believe that personal engagement is important and what motivates me are simply human beings. We have to understand that in both Serbia and Germany we are the ones that are in a lucky situation. If you are homeless, you cannot organize daily food for your children, nor a place to sleep, not to mention going to school… Refugees face the challenge to meet the basic human needs on a daily level and we have to show solidarity in that matter. We have to stand together as humans.