Raped, trafficked and used as mules: Sickening violence against kids of the migrant crisis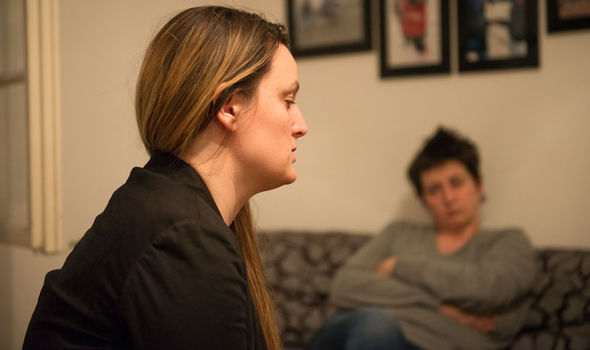 SCHOOLBOYS have been stripped naked, posed for pornography and threatened with the images being plastered across the internet as sick smuggling gangs find new ways to make millions from the migrant crisis.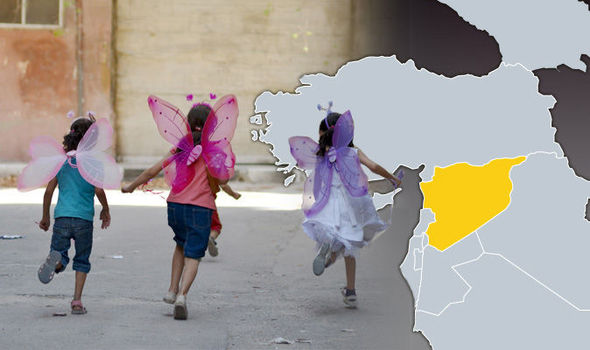 Children have fled war only to be raped, used as mules and violently attacked
Slick gangs of Syrians, Afghanis and Turks have sunk to new lows by capturing migrant children and extorting money from their families at home, as well as raping them and coercing them into committing crime.
Charities have revealed some of the sickening cases they have come across to Express.co.uk in a bid to force authorities to wake-up to the reality of what is going on across the EU.
Many claim that ministers themselves have blood on their hands as bungling border decisions.
In Serbia, a charity which has been working with victims of human trafficking and gender based violence since said authorities have played right into the hands of smugglers, enabling them to push up prices with shambolic border controls.
When borders across the EU's so-called 'free movement' Schengen Zone began shutting and migrants became trapped in camps, the price of illegal passage shot through the roof.
Marijana Savic, founder of rape crisis organisation Atina, has been repeatedly astounded by the choices made by EU ministers.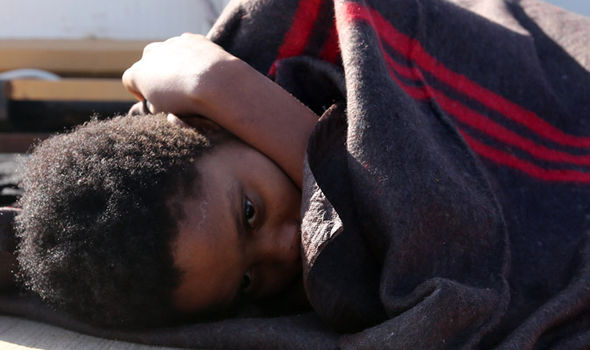 Charities have met children who have been abused along their way to Europe
She said: "What refugee children tell us themselves is that they were forced to commit various criminal acts, they were forced to do the hardest forms of child labour, and that some of them were subjected to sexual violence and various forms of exploitation.
"As soon as the borders close there is no legal route for the refugees to take. They are scared because they are in the country without papers and smugglers know it.
"If they don't have enough money to pay for the trip they sometimes promise smugglers that they will pay when they reach the destination countries.
"This means that they are in a kind of a debt. They are obliged to return this debt and nobody knows what they will have to do when they reach the countries where they want to be."
And Atina has some shocking tales to tell.
In the last year the charity has come across teenagers who have been repeatedly raped on the road to Europe, boys who were forced to provide sexual services in Turkey and cases of smugglers forcing a refugee to commit criminal offences for them in exchange for cash.
Atina director Jelena Hrnjak said: "There was a case of two Pakistani teenagers who were sexually abused by smugglers in Serbia. 
"They made the boys strip and filmed them and took pictures of them.
"They said they would put the images online so they could exert money from their parents at home. 
"Cases such as this started to occur more often."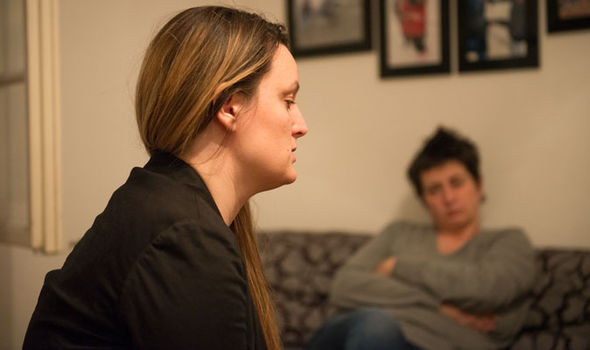 According to Atina economic migrants are at a much higher risk of being abused than those coming from Iraq, Syria and Afghanistan.
And their torture continues in Europe.
Ms Hrnjak said: "Smugglers are exploiting their difficult position and forcing them to have sexual intercourse, torturing them, beating them, mistreating them, photographing them naked and posting those photos on the Internet in order to embarrass them, threatening them, threatening their families to extort money.
"Now our fear is that they can continue to exploit them when they get to a safe country.
"They still 'owe' them money for passage. So traffickers continue to exploit children, sexually or otherwise."
Last year, more than 11,000 lone children arrived in Italy, many making the perilous journey by sea from Libya.
Tens of thousands more made it from Syria, Iraq and Afghanistan over the Aegean Sea to Greece and more by other routes. 
Last year Europol's chief of staff Brian Donald said there were an estimated 10,000 children missing throughout Europe, but Express.co.uk can reveal this figure is believed to be much higher.
A spokeswoman for Europol said they had "no details" on figures but admitted in reality the number of those missing may indeed be "higher" than the 10,000 reported.
Smugglers are exploiting their difficult position and forcing them to have sexual intercourse, torturing them, beating them, mistreating them, photographing them naked and posting those photos on the internet
Marijana Savic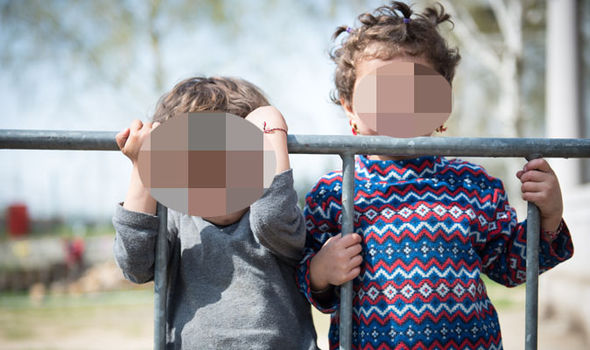 Children are at extreme risk of trafficking, rape and violence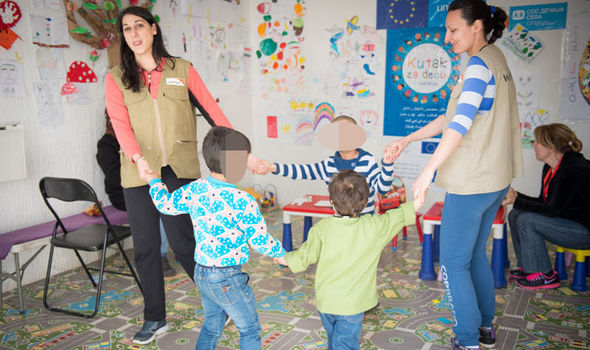 Safe spaces are set up for children in Serbian migrant camps
Away from the statisticians, number crunching and European PR spin, NGOs and charities on the ground are witnessing slick smuggling operations - with children being some of the biggest targets.
Children are being transported over borders by traffickers and not even appearing on the radar of any authority in any country.
In migrant camps across the Balkans Express.co.uk witnessed just how woefully detached from reality the official figures are.
Authorities claimed there were almost 700 children in four official camps – in fact the true figure was less than half that number because so many had been successfully trafficked across borders, aided by smugglers.
In 2015 around 6,000 of the children who arrived in Italy went missing.
Save the Children has said despite promises of politicians, and assurances from Europe, the problem is not being managed and children are in grave danger every day.
A spokeswoman said: "Lone children are particularly vulnerable – and by no means safe because they are in Europe, despite what some people have said and UK politicians have alluded to. 
"Children are ending up in unmanaged camps, sleeping rough in stations and sports halls. There are serious risks these children will continue to witness violence, and fall victim to abuse and exploitation. 
"Europe's top police officers believe refugee children are being preyed upon.
"Last year nearly 6000 lone children vanished from the Italian care system. No-one knows where these children are today. 
"This would be an outrage if it were our children. The worry is for their safety, as no-one is looking after them."
Most of the children who went missing last year were heading to Europe from Eritrea, Somali and Syria.
And authorities have no idea where they are.
Save the Children said the task of finding and dealing with the children is the "worst refugee crisis since World War Two".
The charity is working with the Italian government and other NGOs to trace missing children, provide legal support and safe spaces.
Rape and sexual assault has also been widely reported in migrant camps, including shocking tales of young boys needing hospital treatment from injuries sustained during horrific attacks.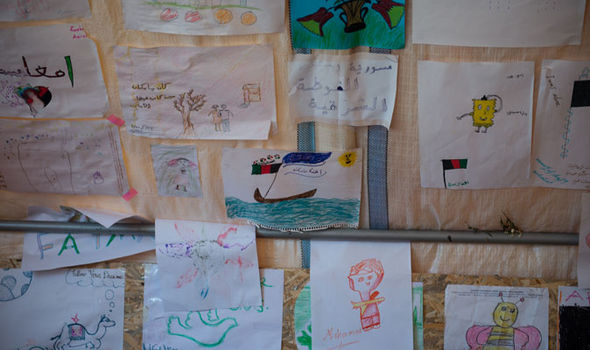 Thousands of scared children have left pictures of boats and their journey to Europe in a camp
Ms Hrnjak said: "These issues need to be addressed and people need to start taking account of these children.
"If not the world is going to be facing the problems of having a generation of disturbed and depressed people."
The original text can be found here: http://www.express.co.uk/news/world/661392/Sickening-violence-experienced-by-kids-of-the-migrants-crisis-revealed