Socially responsible companies supported the only Shelter for victims of human trafficking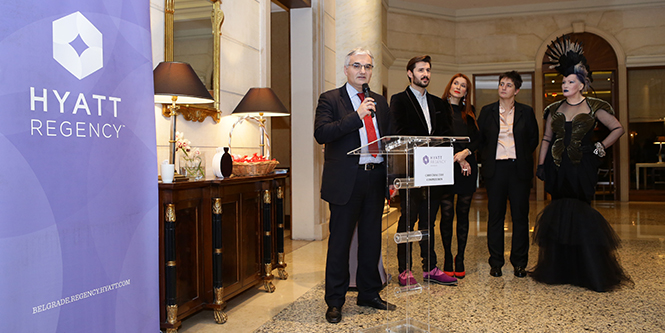 Hyatt Regency Belgrade for the eighteenth time traditionally organised a charity event Selection of the most beautiful Christmas tree, which was dedicated to NGO Atina, and to support of the programmes for protection of victims of human trafficking. Thanks to companies Eucerin, Color Press Group - L&Z Magazine, Ebart, Kotlenik, Ernst&Young, Fashion Company, Jones Lang LaSalle, FCB Afirma, Unicredit bank, Pharma Swiss Valeant, Tikveš and Alpha Bank who were decorating Christmas trees, further work of the only Shelter for victims of human trafficking in Serbia is enabled.
The total amount of participation fees of this year's Selection of the most beautiful Christmas tree, of 600 thousand dinars, is donated to NGO Atina's programmes, and a much needed care and support to the most vulnerable part of our population is thus provided. The winner of this year's Selection is EBART media archive, who creatively decorated its Christmas tree with garments made of newspaper articles about NGO Atina. Selection of the most beautifully decorated Christmas tree was made by the jury that consisted of: artist Slađana Milošević, author of TV show In Trend Snežana Dakić, Coordinator for Combating Trafficking in Human Beings of the Ministry of the Interior Mitar Đurašković, and fashion designer Predrag Đuknić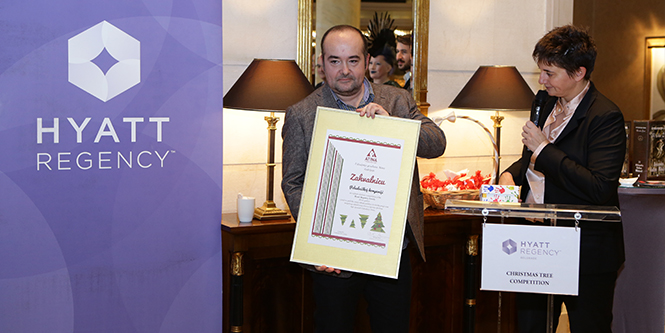 The participants were addressed by the director of NGO Atina, Marijana Savić, who thanked Hyatt and the companies that participated, and contributed to protection programmes for victims of human trafficking. She pointed out that "in a situation when funding of many services for children, youth, and the elderly, is being abolished, when there is a decrease in social and healthcare rights, when there is less and less space in the budget for the poorest, everything indicates that a future development of our community would not be possible without the support and partnership that we have, through this glorious event, started to build with you, the healthy and socially responsible private sector." 
During this year's Selection, there was also a fashion show: BLACKBIRDFIELD FASCINATORS by Dragan Smiljanić, CHIC ÉPOQUE by Jasmina Skumpija, and IRREGULAR CHOICE - shoes of a British Brand. The show was organized under the auspices of the fashion studio DEVA ARS, and unusual designs of unique spirit were worn by ladies employed at the Hyatt Hotel, and thereby made this event even more special.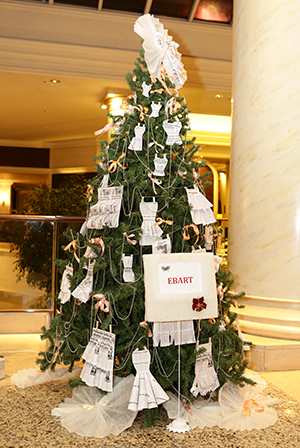 In Belgrade, December 8, 2014