The story of Nora: our volunteer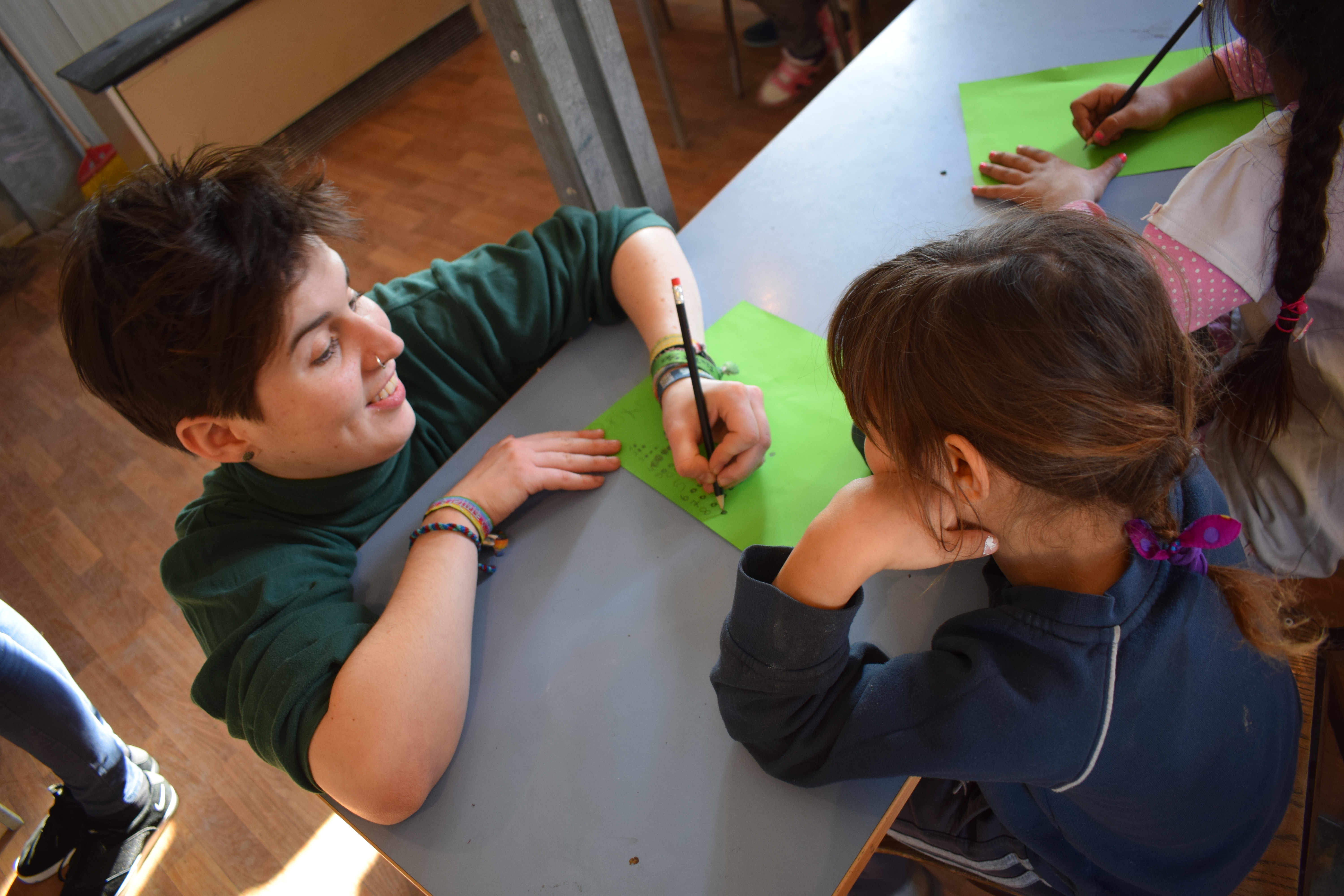 10.30 in the morning. I am walking down Palmotićeva street. The springsun is already warming everything up. People are sitting outside, drinking coffee and chatting. I ring the doorbell and enter the office.
My name is Nora Klingsporn. I am 19 years old and I come from Stuttgart in Germany. One month ago I started working as a volunteer for NGO Atina. I am here with my Sending organization Schüler Helfen Leben, a partner of Atina. For the next 6 months I will live, work, sleep, and laugh in Belgrade, a city with which I fell in love three years ago when I came here to visit a good friend of mine.
The office is almost always crowded, colorful and chaotic. Sometimes it is hard to find a place but there are always people around me who help me, teach me Serbian or have a chat with me.
Mostly, I join the workshops of Atina. Every week I go to Reva, the Roma community and help in teaching the children. It's not only a lot of fun to work with them but also a good way to practice my Serbian skills. The day after I learned the numbers in Serbian we went to Reva and practiced simple addition and subtraction exercises, so I could actually support the children with their maths.
I also join teams going to the maternal home, Krnjača Refugee Camp and other workshops.
One of my personal highlights are the English workshops I am doing with the women working in the Bagelshop. Three times a week we are studying basic English and they are the best students a teacher could wish for... and of course I also enjoy the Bagels every time I am there
I am really glad that I got the chance to come to Belgrade and to Atina. It feels like everyday brings me something new and there is so much to learn. I am looking forward to the next months and I hope to get a better inside view into the working fields of Atina and to find my place inside this organization.
Written by Nora Klingsporn