Atina on the refugee crisis with future journalists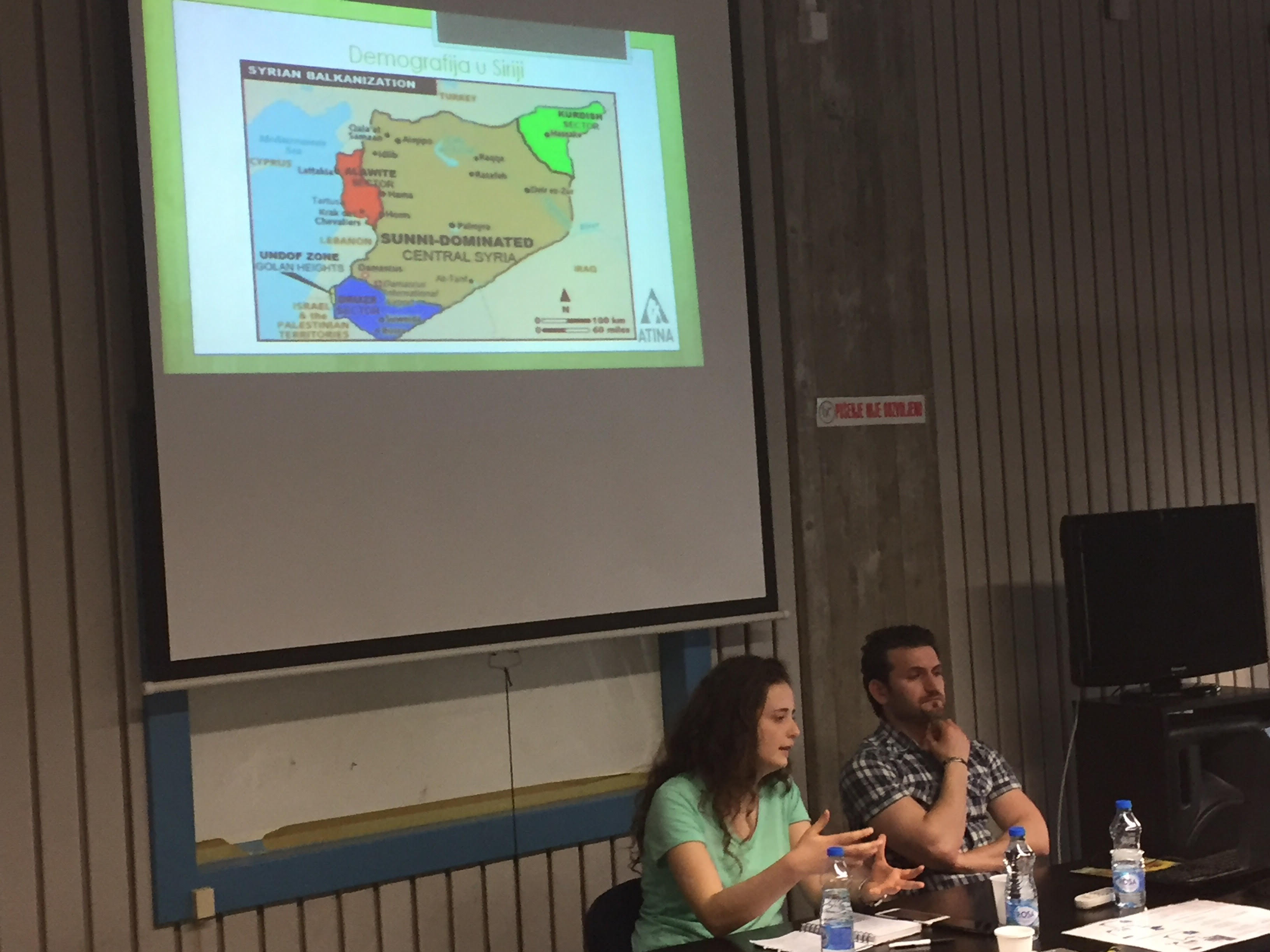 Citizens' Association Atina has had the honor to share their experiences in working on the ground with the most vulnerable persons from the refugee population with the students of the final year of the Faculty of Philosophy in Novi Sad. The Department of Journalism organized a lecture on Wednesday, March 22, for more than 20 students who came to hear representatives of the Association Atina, and asked numerous questions.
Why has the refugee crisis begun; what is it like to work with vulnerable groups; cultural mediation and culture in the refugees' countries of origin; media reporting on the refugee crisis are some of the issues discussed at the lecture in Novi Sad. Students have shown particular interest in the issue of human trafficking and gender-based violence among the refugee population.
Their experiences in longstanding work with women and children refugees and migrants were shared with the students by Marija Cvejic, coordinator of the support program for refugees and migrants, as well as Hasan Ismael, cultural mediator from NGO Atina.