Girls and women with the experience of trafficking contributed to shedding light on the issue of violence in digital surroundings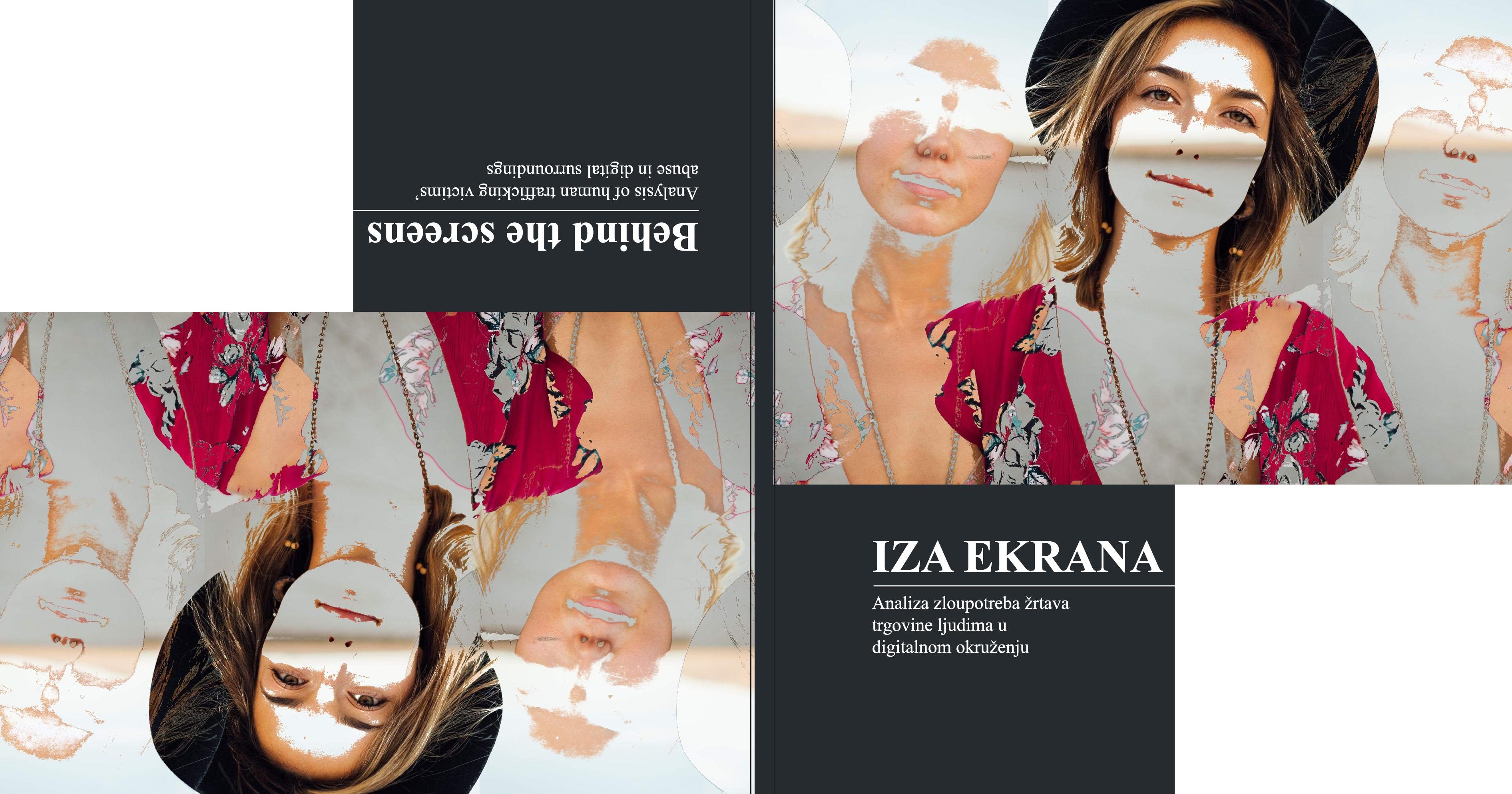 Promising practices: During the pandemic, 178 girls and women with the experience of trafficking contributed to shedding light on the issue of violence in digital surroundings
Visual: Bojan Milojević
Women and girls make up the vast majority of human trafficking victims. They are most often exploited for the purpose of sexual exploitation. Fears that the pandemic could fuel the growth of cyber-trafficking and other forms of abuse in digital surroundings were justified, given the measures of restricted movement introduced by many countries.
At the beginning of March 2021, it was announced that there are several groups on the Telegram application in which tens of thousands, mostly men from the Balkans, exchange various pornographic content. They primarily share pornographic videos, but also personal data of ex-girlfriends and other women as well. The administrator of that network in Serbia was arrested on suspicion of committing the criminal offense of showing, obtaining and owning pornographic materials and exploiting a minor for pornography. In order to understand the extent of this issue, it is important to emphasize that only one group - EX YU Balkan Room - had about 36,000 members.
In May of this year, a group again appeared on the Telegram application, in which persons from the Balkans share intimate photos of girls from Serbia and the region. Before Serbia, in March 2019, a group on the Telegram in Northern Macedonia published, in a very similar way, contents with girls and women in a pornographic context. Following these events, women's rights activists from the Balkan region, from a total of 139 civil society organizations including Atina, solidarily supported all women victims of digital gender-based violence, and asked relevant institutions to respond in accordance with their commitments and mandate, thoroughly and timely investigate the case of groups on the social network Telegram (such as: Balkan Room, Public Room, GevgelijaHub, Serbian Room, Smokva, etc.), in order to punish the perpetrators and protect the victims from further victimization. In the meantime, news arrived from Croatia that, for the first time in that country, revenge pornography will be a separate criminal offense defined by amendments to the Criminal Code. A court in Romania ruled in one case that impersonation was a crime. The verdict came from the case of a man sentenced to three years and eight months in prison for blackmail, digital fraud, and privacy violations caused by posting intimate photos of his ex-girlfriend on social media and opening accounts on pornographic sites on her behalf.
Due to everything cited above, one of Atina's priorities is to prevent digital abuse from becoming a "new normal" and a phenomenon to which the public, due to its frequency, will become indifferent, under the slogan - virtual is less real, and therefore less important.
New reality: A third of trafficking victims are recruited online
Greater dependency on the virtual world, and isolation caused by the pandemic, have made the risks of various forms of digital violence much higher. This is also indicated by the analysis of Atina carried out during the coronavirus pandemic, when a large part of global communication moved to the digital space, which, justifiably, further increased the fear of violence and exploitation on the Internet.
One third of human trafficking victims were recruited online - this is one of the conclusions of the analysis "Behind the Screen: Analysis of human trafficking victims' abuse in digital surroundings", published by Citizens' Association for Combating Trafficking in Human Beings and All Forms of Gender-Based Violence "Atina".
It was discovered that prior, during and after the trafficking situation, girls and women were largely exposed to abuse in digital surroundings. Specifically, 42 percent of respondents have suffered some form of digital violence, such as cyberbullying, vengeful distribution of explicit/pornographic content, impersonation, etc. For 31% of them, such relatively new forms of abuse were used for the purpose of recruitment or exploitation, i.e. directly related to the trafficking situation.
This analysis was based on the experiences of 178 girls and women who were using Atina's support and protection programs in the period from 2015 until 2020, and shows a correlation between human trafficking and digital abuse, but also sheds a light on new forms of trafficking. Such a number of respondents in the field of human trafficking victims' protection is an extremely important sample, and it should be noted that data collection process was marked by exceptional motivation of these girls and women to participate in it. The sample in this analysis is representative[1] in relation to the total number of identified victims of human trafficking in the Republic of Serbia.
"The classification of subforms of online violence and abuse is changing day by day, because it is a relatively new phenomenon, while the growth of digital space expands the range of violence," 
explained Jelena Hrnjak, Programme Manager of organization Atina. In addition to indicating a high frequency of violence in the digital sphere, this analysis also speaks of the fact that this specific form of violence has become an almost indispensable form of coercion used by perpetrators of violence and traffickers to blackmail, threaten, belittle these women and girls, and unauthorizedly record, or distribute, pornographic material including children. Of the total number of respondents, as Atina's analysis shows, 65% were also exposed to digital threats, which were most often aimed at intimidation in order to change or withdraw a testimony or statement in criminal proceedings.
Digital records are forever
"He was posting my half-naked photographs on Facebook and I couldn't do anything about it," said one victim of human trafficking who was 18 years old at the time and found refuge in a shelter run by Atina. "People were commenting on these posts, they were insulting me, called me a slut online, but no one ever wondered what I might be going through." When she reported the case to the police, the girl said they looked at the photos and "laughed". "Later, after I went to the gynecologist, I gave them the medical report that confirmed I was sexually assaulted," she told BIRN. "At one point I even thought about killing myself or killing him. The photos are still online."
Half of the interviewed victims of human trafficking said that the perpetrators possessed content they used to blackmail them and force them into various forms of exploitation - 29% of respondents said they were blackmailed by being told that the explicit content they were in, or information about them, would be sent to their family members, and 21% of them were threatened that the content would be published on public portal.
Atina's analysis emphasizes that stalking is one of the most common types of abuse in digital surroundings, and that as many as 55% of respondents have experienced it. It is pointed out that stalking was most often committed by acquaintances, family members (23 percent), and then partners (18 percent).
As many as 63 percent of the respondents suffered abuse by recording and further distributing the content without their consent. In terms of the content that was distributed, in the majority of cases (64 percent) it was content with elements of pornography.
Andrijana Radoičić Nedeljković, author of this analysis, emphasizes that from the aspect of permanence, "digital violence is even more dangerous, since vengeful distribution of pornographic content can spread like wildfire on the Internet. In such a case, there is no safe place for victims, they are in constant fear of being found, belittled, and hurt". Also, "women do not want to appear in public because the public does not understand them and usually condemns them, and public judgment can be worse than anything that happened to them in the human trafficking situation", said Jelena Hrnjak, appealing to the institutions to do everything in their power to prevent revictimization of victims.
Society 'blames the woman'
One of the girls with the experience of human trafficking said that society "always blames the woman".
"She is responsible for being mistreated, she provoked it, she asked for it… I also blamed myself for a being a victim of online harassment, but I was lucky enough to have the support of my family and that my case did end up in the media. Sadly, many women are usually left without any support."
Cyber-​​trafficking must find its place in strategic documents related to the issue of trafficking. This type of crime is specific in that "traffickers" connect real and virtual space, committing abuse in both. While all that is happening, we have official records of cases in which, for financial compensation, scenes of sexual abuse of children are shared through "cyber-dens".
"Unknown persons" are prevalent among the perpetrators of abuse in digital surroundings. This is considered to be someone whom the victim first "met" via the Internet. However, according to their testimony, stalking is the most common form of violence they have experienced in digital surroundings, while the perpetrator in most cases was a person whom the victim met in real life.
Results of the research show that in terms of perpetrators of abuse in digital surroundings, violence committed by an unknown person dominates (40 percent), followed by perpetrators who were known to the victim, such as partners (20 percent) and family members. Of particular concern is the fact that participants stated even police officers were abusers.
Bearing all this in mind, as well as everyday occurrences, it is vital for organization Atina to have the voices of girls and women with the experience of trafficking be heard - and not only heard but understood and appreciated as well. That is why it is particularly important to emphasize this existing promising practice - the fact that the pandemic failed to prevent 178 girls and women with the experience of trafficking from making their own contribution in shedding light on the issue of violence in digital surroundings.
---
[1] In the period from 2011 until the end of 2019, following the statistics of the Center for the Protection of Trafficking Victims, data show that a total of 641 victims have been formally identified; http://www.centarzztlj.rs/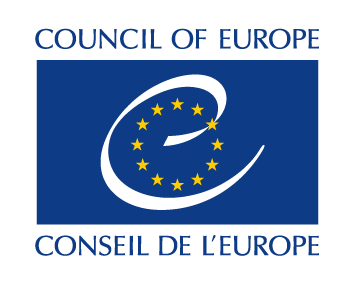 This article was produced within the project "Support to civil society organisations' initiatives to assist and protect victims of trafficking in human beings during the COVID-19 pandemic" NGO Atina is carrying out with the financial assistance of the Council of Europe. The views expressed herein can in no way be taken to reflect the official opinion of the Council of Europe.