How violence permeates the lives of migrant and refugee women and girls
How violence permeates the lives of migrant and refugee women and girls
In 2017, NGO Atina and the UNFPA wrote a report about the prevalence of violence against women and girls amongst the migrant population in Serbia. They conducted a pilot survey of 162 migrant and refugee women and girls and reached staggering conclusions about the prevalence of violence in this population, but they also found how resilient and courageous these survivors of violence are and suggested what can be done to prevent these endemic levels of violence against refugee and migrant women and girls.
Violence against migrant and refugee women and girls in Serbia
The survey found that 64,8% of the 162 women and girls had been subjected to some form of physical violence and 24% had suffered sexual violence. Considering how these numbers are probably much higher, since women tend to avoid reporting any form of violence and are prone to self-blame.
Some of the migrant and refugee women and girls reported to have been subjected to violence during their journey to Europe, in their home countries and also in Serbia. Most of the women and girls reported to have suffered violence in their countries of origin (81) or during the journey to Europe (71), however 16 of them listed Serbia as the place where they had endured violence.
Interestingly, women who traveled alone were less likely to experience violence. As stated in the report "(…) women who are traveling with a partner, or a male family member, are not necessarily protected against violence to a higher extent, nor does that make them less vulnerable."
Countering the assumption that a male guardian shields women and girls from violence, husbands, fathers and other family members are often the perpetrators. As Jasmin, a 26-year-old survivor of domestic violence, describes "I thought it was the stress of the journey, and I was trying to rationalize his behavior, but then one day he locked me in a room, and started beating me with an intention to kill me. His family supported him in that." Jasmin managed to escape her abuser, but the episode she refers took place in a housing center, already outside of her home country.
40 of the women and girls surveyed has suffered violence from their partners, however, the most prevalent perpetrator reported was the police during their journey. This means there is a serious problem of police brutality towards migrants and refugees, but Atina's experience suggests that women and girls are much more likely to report violence committed by third parties than violence committed by people close to them, particularly their partners.
Although most of the migrant and refugee women are aware that violence such is prohibited in Serbia and other European countries, many are still hesitant to report it. Because they believe it will bring them shame and humiliation, the women and girls think it is best to stay silent. They also tend to follow their own cultural norms and are convinced themselves are to blame. The research also found mothers would be hesitant to report violence suffered by their daughters, because they fear it will keep them from getting married and will therefore destroy their future.
The cost of the journey
Women and girls pay a tremendous human cost for migration. As stated above, the journey to Europe is one of the main ways women and girls suffer violence, not only at the hands of smugglers but also police authorities. Considering how many women and girls actually want to escape their countries of origin due to the violence they endure at home and how many women and girls continue to be victims of domestic abuse before, during and after their journey, the reports states that women and girls "have a high tolerance for violence, and that some of them experienced it so often that it has become normal".
Indeed, many women and girls are aware of the ever-present possibility of violence during their journeys. However, highlighting their lack of real alternatives, most women and girls consider migration to be their only chance of survival. As one survivors stated, "This journey is die or survive!", indicating the determination of these women and girls to sacrifice everything until they have reached a safe destination. However, the lack of security and female-only spaces in refugee camps, the threat of sexual exploitation and the prevalence of intimate partner violence and forced marriages force women and girls to continue to live in unsafe contexts long after they reach Europe.
Empowerment instead of victimhood
Despite all the obstacles, many migrant and refugee women and girls do thrive in Serbia and in other European countries. Service providers and frontline NGO workers can make a difference by acknowledging the struggles of migrant and refugee women and girls and seizing their resilience and courage. As stated in the report, in the section regarding the most important findings of the survey: "Women and girls who have survived violence have a strength that allows them to survive and recover, and that should be the main focus of all the field workers. Empowerment is one of the most important processes - highlighting the strength in every situation".
One of the most important parts of the empowerment process is to award women and girls the tools to create a new positive image of themselves, that counters the negative image and low self-esteem caused by the violence endured and self-blame. Equally important is the existence of peer programs such as the ones managed by Atina, in which survivors of violence are in contact with each other during the recovery process. Since the research uncovered that women usually reach out to other women in order to deal with the consequences of violence and abuse, it is very important to create safe spaces for women and girls to support each other and heal.
Migrant and refugee women and girls are amongst the most resilient and courageous people in the world. We must honor their strength and provide them with the tools and resources required to lead a free, safe and independent life.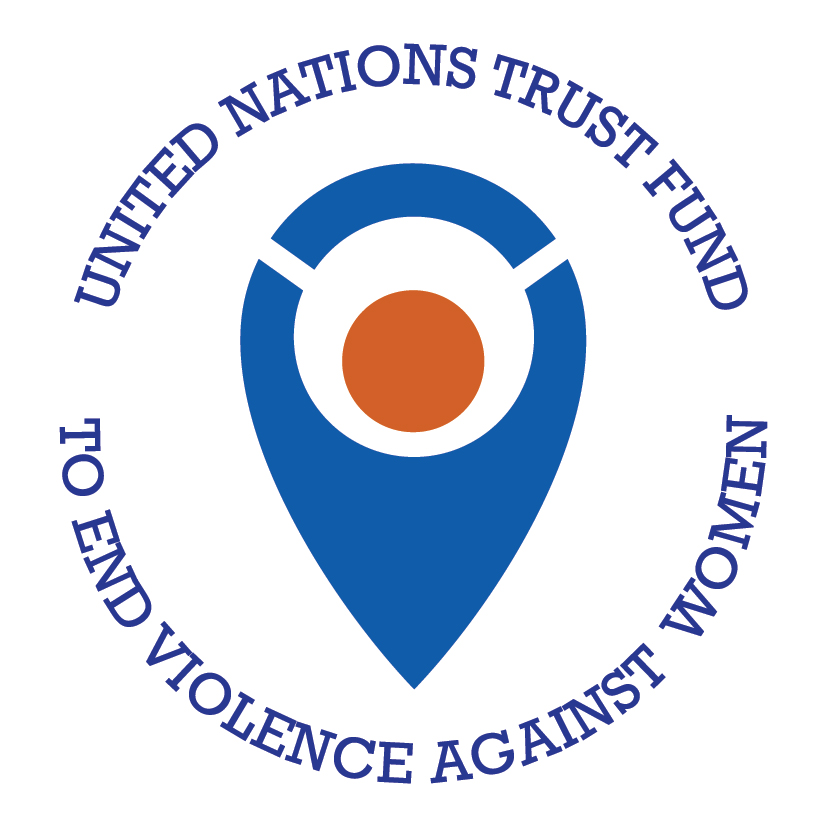 The UN Trust Fund to End Violence against Women (UN Trust Fund) is the only global grant-making mechanism dedicated exclusively to addressing all forms of violence against women and girls at local and national levels. The three priority areas of their focus include preventing violence, expanding access to services for survivors, and strengthening the implementation of national laws.