Impact of COVID-19 on labor exploitation of migrants at Europe's farmlands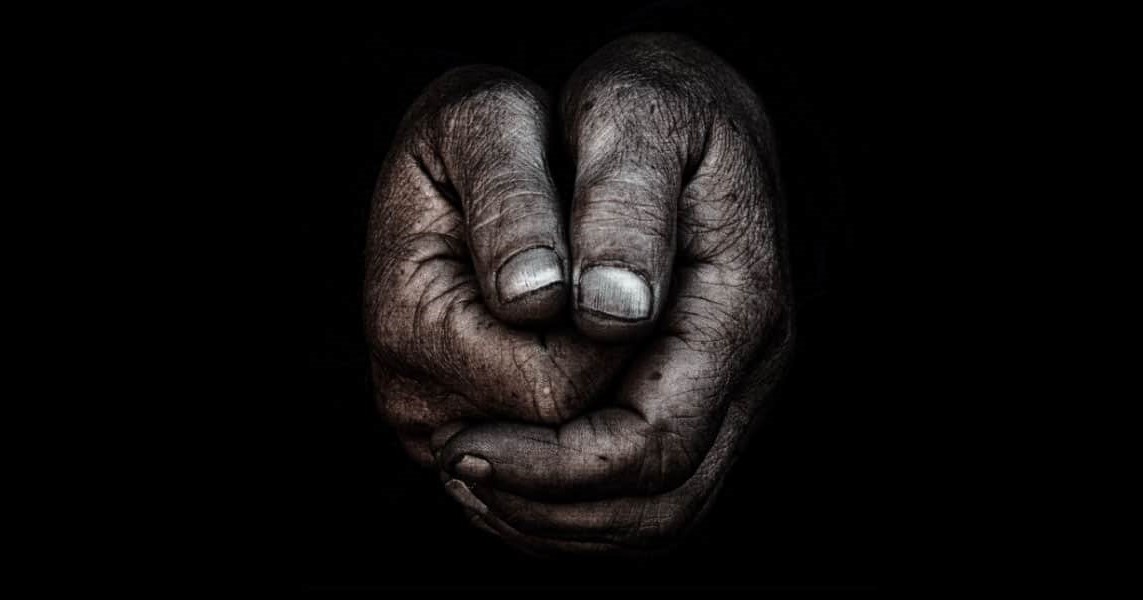 Impact of COVID-19 on labor exploitation of migrants at Europe's farmlands
Photograph: ethics.org.au
The situation for migrants who work at Europe's farmlands has never been fantastic. For years, there have been reports of exploitation, human rights abuses and the involvement of criminal networks, mainly victimizing women workers and migrants and refugees.
However, when the pandemic hit, seasonal migrant workers whose income dependent on this kind of hard and extenuating work had to face the threat of poverty and illness. Once Europe realized that without these workers it would be almost impossible to collect crops, it eased mobility restrictions – but workers continued to be exposed to terrible working conditions:
"In a joint investigation with Lighthouse Reports, Der Spiegel and Mediapart, Euronews interviewed dozens of farmworkers across the continent, most of them cross-border migrants.
They complained of unpaid hours, working under tremendous pressure, with very little water or protection, some fainting and vomiting from the exhaustion. They showed us dire housing conditions and spoke of cases of verbal, physical and even sexual abuse."
 Stranded migrants without a way out
Migrants who were caught in Spanish border towns during the pandemic remained stranded in shantytowns. Without a possibility to work, they dependent on non-governmental organizations for food and health services. The housing conditions in the shanty towns were health hazards, without proper shelter or hygiene facilities. In May, an estimated 6,000 migrants were living under such conditions in Almeria alone, in southern Spain.
Most of these migrants are from either Morocco or several Sub-Saharan African countries. Without residency permits in Spain or any form of documentation, they were eligible for the emergency support grants and subsidies awarded by the Spanish government during the pandemic.
Risk of food crisis results in policy changes
Agricultural producers are well-aware of the importance of the labor performed by seasonal migrant workers. In April, Afrucat, the Catalan association of fruit producers warned that without 40,000 workers, the entire sector could collapse, severely endangering food supply chains in Europe and accelerating the economic crisis.
Concerned with this risk, Spain and Italy issued temporary residency visas for migrants willing to pick crops. This decision provided a legal solution to counter travel restrictions and it allowed thousands of migrants to come to European farmlands, saving the crops and averting a food crisis.
Despite visas, working conditions remain dire
Despite providing much needed documentation to migrants, these policies were widely considered to be hypocritical, a band-aid to tackle labor shortages in Europe, but without valuing and recognizing the essential contribution of migrant works to European food chains. Instead, it demonstrated how food security in Europe is largely dependent on the exploitation of vulnerable workers.
Although European countries were desperate enough to ease restrictions, they must be pressured to ameliorate working conditions. Michael O'Flaherty, Director of the EU Agency for Fundamental Rights, stated:
"The Coronavirus pandemic has yet again shed light on the unacceptable conditions many exploited workers work in across Europe. The reports from agricultural farms and slaughterhouses, where many of the workers are migrants, are truly horrifying. We clearly have to do more to stop labour exploitation, provide safe working conditions and ensure adequate pay. Member States need to step up their efforts to ensure the rights of exploited workers are respected. They cannot be the scapegoats of the Coronavirus pandemic."
The European Parliament passed a resolution in June calling for "urgent measures needed to protect seasonal and cross-border workers" and the European Commission presented a new set of guidelines.
But with a social and economic crisis and States in disarray, it's doubtful that European countries will consider the well-being of migrant seasonal workers as a priority.
Trafficking and seasonal farm work
Human trafficking criminal networks have long been involved in the agricultural sector in Europe. One example is the case of a trafficking ring victimizing Romanian women in Italy. The lawyer who represented the victims stated:
"Women were persuaded to move to Italy with the promise of a decent job and shared living space with fellow Romanians. When they arrived here in Ragusa and then learned that they had been deceived, it was too late. They were forced to work every day and to prostitute themselves. They were raped by members of the gang, and everything they earned went to their torturers. They were enslaved, in the true sense of the word."
Mass trafficking of human beings for labor exploitation has been uncovered in farms in Portugal, Spain, France, and many other European countries. In the case of women, it is usually combined with sexual harassment and exploitation.
Considering how important seasonal migrant workers are for European food system, and how European authorities seem to make anti-trafficking and anti-smuggling work a priority when it comes to asylum-seekers, its surprising how many traffickers recruiting victims for farm work enjoy impunity. Every year, thousands of migrant workers ensure crops will be harvested, but no one knows for sure how many of these workers are enduring forced labor.
With the pandemic causing more people to lose their livelihoods, there will be no shortage of workers willing to go to European farms and make some money. But, as Catherine Laurent, of the French National Institute of Agricultural Research (INRA) says, "We hear that migrants come because it's hard to recruit, because there's a labour shortage. It's worth asking ourselves: is it hard to recruit because there's a labour shortage, or because the conditions these workers have to face are such that it's practically impossible for locals to accept them?"
If you recognize
that someone is a victim of human trafficking,
IT IS IMPORTANT
not to be silent and turn a blind eye!
Call and report the criminal offense of human trafficking via:
NGO ATINA
Citizens Association for Combating Trafficking in Human Beings and All Forms of Gender-Based Violence
SOS hotline: +381 61 63 84 071
office@atina.org.rs
This campaign is a part of the project "Prevention and Combating Human Trafficking in Serbia" conducted within the joint program of the European Union and the Council of Europe "Horizontal Facility for the Western Balkans and Turkey II" which is implemented by the Council of Europe. The views expressed herein can in no way be taken to reflect the official opinion of either party.​