Join a LIVE discussion on July 10, 2020, at 11AM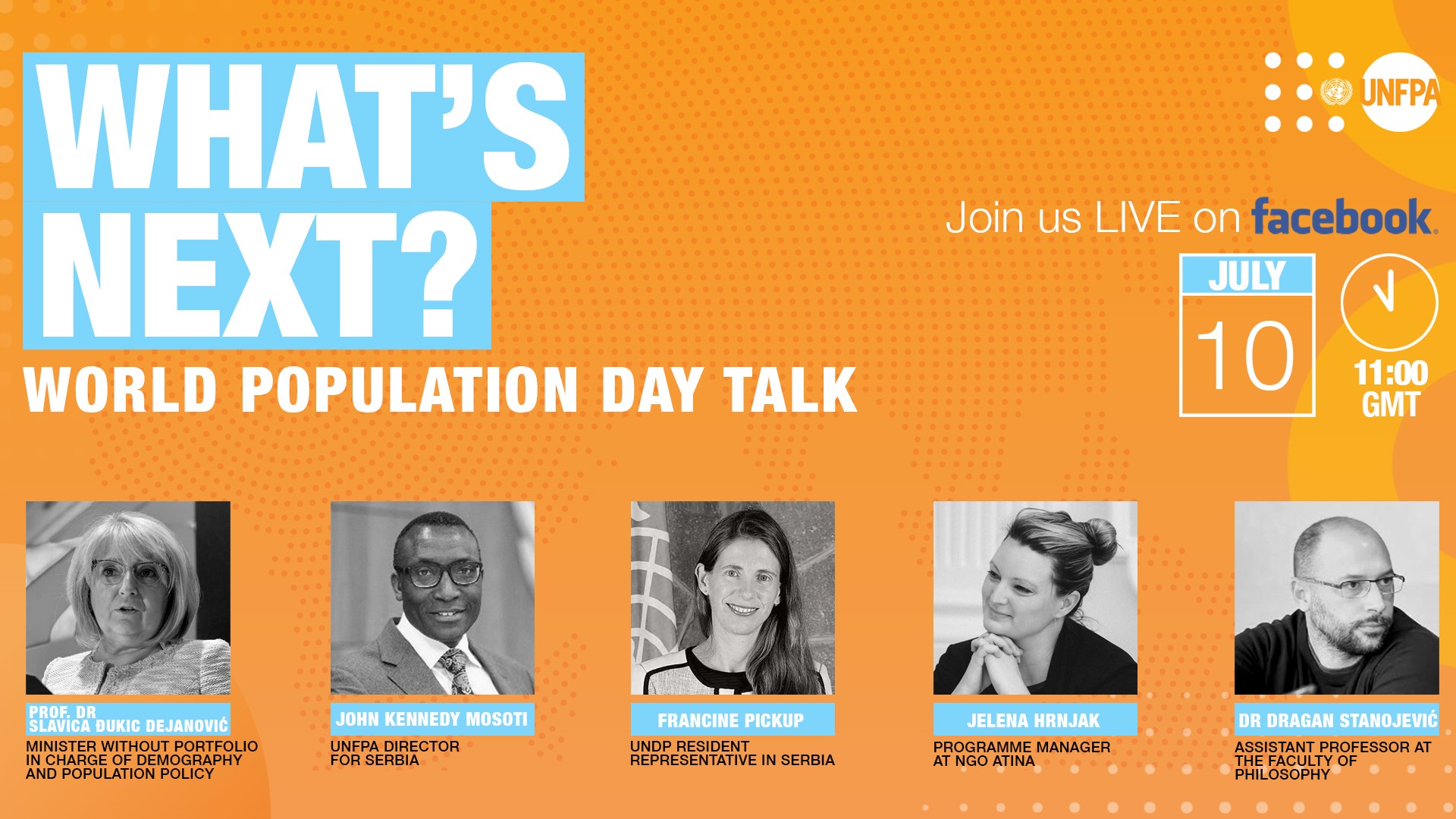 Dear all,
It is a pleasure to invite you to join us on July 10, at 11AM (GMT +02:00) in our LIVE Facebook discussion entitled 'What's next?' on the occasion of the World Population Day.
Participants in the discussion who will also be answering questions are:
Slavica Đukić Dejanović, Minister without portfolio in charge of demography and population policy
John Kennedy Mosoti, UNFPA Director for Serbia
Francine Pickup, UNDP Resident Representative in Serbia
Jelena Hrnjak, Programme Manager of NGO Atina, and
Dr Dragan Stanojević, assistant professor at the Faculty of Philosophy
Questions selected to open discussion:
Has the COVID-19 pandemic affected women and girls more strongly?
How did the fathers cope? Was this a chance for us to come up with a better division of household chores between the parents?
What can we do to promote participation of older people in response to the crisis which affects them most compared to the rest of the population?
How can innovative technologies help us in such a situation?
Take part and ask questions. Because it concerns us all!
RSVP: https://bit.ly/2BsqTcS
More on the World Population Day can be found below:
Want to increase birth rates? Try gender equality