Local Team in Subotica on supporting the victims of human trafficking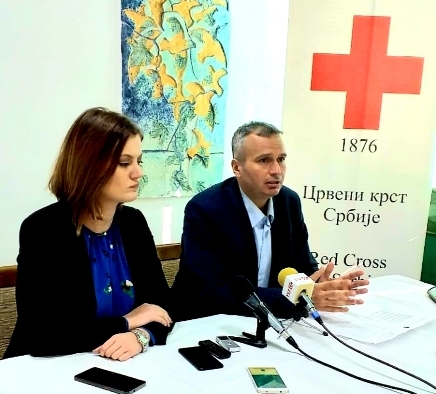 Support to the victims of human trafficking through assisted housing service
The assisted housing service intended for victims of human trafficking was presented in the Red Cross premises. Assisted housing service is currently the only such licensed service in the territory of the Republic of Serbia.
Citizens Association "Atina" presented the only licensed assisted housing service for victims of human trafficking. The service was licensed a year ago, and more than a third of identified victims have used this form of support. Achieved results, as well as the number of beneficiaries of this service, indicate its importance for society as well as for the recovery and reintegration of victims of human trafficking, says Andrijana Radoičić, from NGO Atina.
During a one-year period, Association "Atina" provided safe and secure accommodation for 23 victims of human trafficking. The victims included girls and women, ages 16 to 55. The Association notes that the true number of victims is much higher than those identified.
The local Anti-trafficking Team has a successful cooperation with the Citizens Association "Atina" in the implementation of its activities. This year is intended for education. The target groups, in addition to elementary and high school students, will be parents, as well as all employees in social care and health institutions in the city. Within these activities, training for the general public will be held in early April.
The presentation was attended by members of the Local Anti-trafficking Team, expert workers from the Center for Social Work and other relevant actors mandated for early detection and protection of potential victims of human trafficking.
These activities are being carried out within the project "From Harm to Safety: Improving the Protection of Victims of Human Trafficking in Serbia" implemented by the International Rescue Committee (IRC) and Citizens Association "Atina", and funded by the United States Government.
More about the event can be found via the following link linka: https://yueco.rs/podrska-zrtvama-trgovine-ljudima-kroz-usluge-stanovanja/
Gallery with photographs can be found via the link: http://www.atina.org.rs/sr/stanovanje-uz-podrsku-za-zrtve-trgovine-ljudi...