Majority of women refugees suffer abuse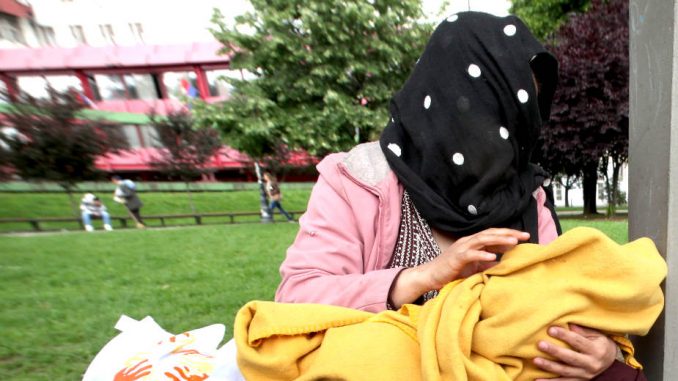 Even two-thirds of women refugees, who have been involved in a pilot survey on gender-based violence among migrants, have experienced some type of phisycal or sexual abuse.
NGO Atina's project "Violence against women and girls among refugee and migrant population in Serbia" shows that 64,8 percent of survey participants have experienced physical violence in the countries of origin, but also during the journey, to include their stay in Serbia, while 24 percent have been victims of sexual violence. Thereto, the majority of women migrants were exposed to violence in the countries of origin, then during the journey, while a total of 16 participants said they have experienced violence in Serbia. A total of 77 percent of participants witnessed other women or girls experiencing violence, which therefore indicates a prevalence of violence against women refugees.
Owing to the fact that the pilot survey was conducted on a sample of 162 women and girls, which is not representative, NGO Atina highlights that main findings cannot be applied to the entire refugee population in Serbia. However, this pilot survey unequivocally shows that women refugees have been multiple marginalized, and that a significant number of them are facing various forms of violence without any adequate protection and support system in place. NGO Atina's researchers have noted a great number of stories of women refugees in Serbia, which show that women migrants have been victims of physical violence, rape, forced marriages, labor exploitation, forced prostitution, i.e. survival sex in order to provide food or shelter, etc. In these instances, perpetrators are mostly members of the police, partners or smugglers, and violence often happens in places that should be safe, such as reception centers. 
A majority of victims of violence among women refugees accepts "normalization of violence". Namely, although the majority of women are aware of the fact that violence is punishable in European countries, it doesn't necessarily imply they would report it. NGO Atina notices that "those women have a high tolerance to violence, and that some of them experienced it so often that it becomes a normal behaviour". From the summer of 2015 to May 2016 over 700,000 migrants were registered in Serbia, and it is assumed that the number of people who entered Serbia illegally in this period was even higher, i.e. that not all of them were registered. By the end of that year, the number exceeded one million, and continued to grow in the beginning of 2017, while the period of refugees' stay in Serbia became longer.
Refugees with families are more likely to become victims

NGO Atina's pilot survey also shows that women who are traveling with a partner and children are more likely to experience violence than the ones traveling on their own. Women traveling with a male family member are not necessarily more protected against abuse, and they often become victims of police, smugglers, or their family members. NGO Atina highlights that this data can be explained with the fact that women traveling with their family are more open to talk about violence, than the ones traveling alone. 
The original text can be found via the following link:
https://www.danas.rs/drustvo/vecina-zena-izbeglica-trpi-zlostavljanje/