NGO Atina to Udovicic: State Secretary's humiliating behavior with a colleague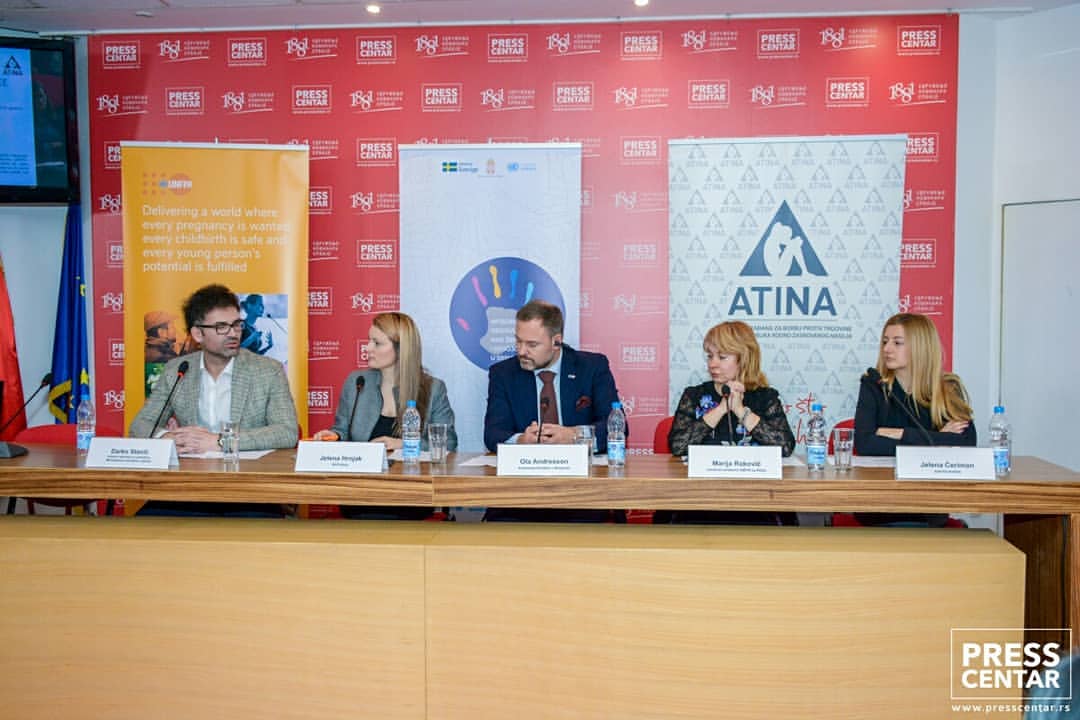 The presentation of analysis on gender stereotypes and gender-based violence was marked with an incident
since non-governmental organization Atina reported to the Minister of Youth and Sport Vanja Udovicic that the State Secretary Darko Stanic spanked a colleague with papers.  
"Mr. Stanic's misbehaviour demonstrated inequality between women and men in our society, by using the authority to demonstrate power and violence", noted Atina in the complaint addressed to Udovicic.
This behavior of the State Secretary was considered unacceptable, offensive and humiliating act directed not only to the colleague, but to other people who were present, as well as all the citizens in our country. 
At the point when stereotypes such as the one that "women are poor drivers" were discussed in the conference, it was pinpointed that Stanic, on his way out, said: "Oh, come on, find me a good woman driver! I know none, maybe one; there one"
After he had finished his speech, State Secretary, leaving the press conference, and before the eyes of all the present spanked the colleague with documents that he was holding in his hands, making a comment: "Who says women are not good drivers, are they?", Atina reported.
Citizen's Association for Combating Trafficking in Human Beings and All Forms of Gender-Based Violence Atina presented in Belgrade a survey and analysis on correlation between gender stereotypes and gender-based violence, on the International Human Solidarity Day, December 20.
Original article can be found on the following link: http://rs.n1info.com/Vesti/a446440/NVO-Atina-Udovicicu-Ponizavajuce-pona...