Online counseling with human trafficking victims during the COVID-19 pandemic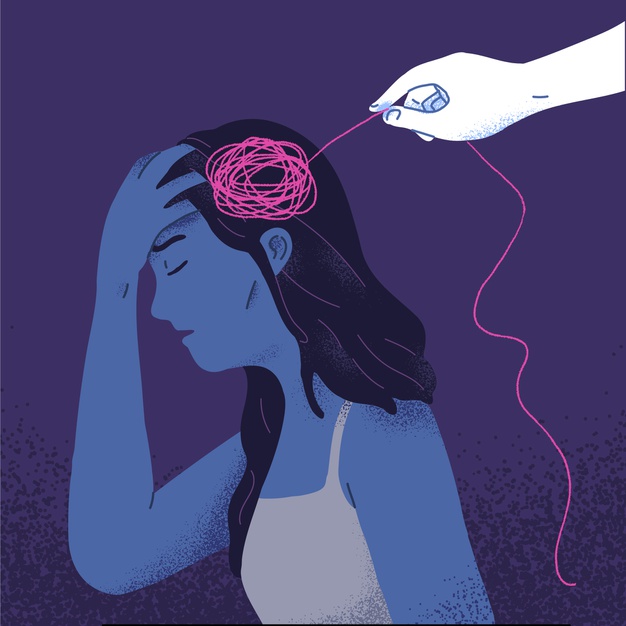 Promising practices: Online counseling with human trafficking victims during the COVID-19 pandemic
During a crisis, vulnerability of potential and existing victims of trafficking rises. There are several reasons for the increase in risk factors: the context of the crisis that is more profitable for traffickers, since all of the society's resources are directed toward overcoming the crisis; internal movement of the population that will increase due to job loss and seeking additional resources; many children will be left without the immediate care of parents/guardians due to poverty, or will be temporarily separated from them, becoming much more vulnerable. 
The pandemic that has changed the social context will certainly change the manner of exploitation; for example, persons who had been sexually exploited can be exploited online or at home, and remain invisible to the wider environment. Victims do not have the same access to information, nor can they decide on social distancing or compliance with measures introduced to prevent the spread of infection. Due to adopted measures, it is possible that the demand will reduce, which will lead to greater exploitation and violence in order for traffickers to ensure the same level of profit.
As in previous crises caused by wars, natural disasters and social upheavals, psychotherapy was required to leave offices, counseling centers, psychotherapy rooms. However, this crisis required for psychotherapy to fully forgo direct contact and move into a space that provided greater health security - into the world of online communication.
Free movement was restricted, and occasionally completely forbidden. It was necessary to find new and safe frameworks for counseling and psychotherapy in order for life and work to continue to flow. We talked with psychotherapist Tanja Dobrić Brankov about her experience of working in Atina's counseling center during the state of emergency and the pandemic in general.
"My first feeling, as a psychotherapist, was that it was necessary to maintain contacts and good relations with women and girls in need. At the very beginning, I did not have a clear idea how to do that. Guided by the knowledge and experience that human need for belonging, understanding, security, and the fact that conversation and socializing, will not disappear regardless of external events, the opportunity has opened for us to change something. It was necessary to find new ways to make contact. Another physical and geographical space could not be visited, and the virtual/digital space remained open, free and ready to receive us with all the burning human needs. Psychological spaces have been moved to new frameworks and forms of communication, which has brought new challenges, but also advantages." However, psychological counseling and psychotherapeutic work with victims of trafficking who have survived a traumatic experience carries a high risk of retraumatization even in a regular situation. The pandemic, as well as the request for isolation, was a justifiable reason for the fear of triggering and retraumatization, which is why online counseling came to life as early as in the first week of the state of emergency.
Similarities between the events during the pandemic and the trafficking situation
Psychologically speaking, the situation of pandemic and quarantine was in many ways reminiscent of the situation human trafficking victims were in during exploitation.
Cristian Eduardo and Shobana Powell, in their author text entitled A Guide for Survivors of Sex Trafficking during COVID-19, cite eight psychological coercions used by traffickers during exploitation, which a pandemic can trigger and cause retraumatization.
"Constant changes in the way our communities react to COVID-19 may be reminiscent of the tactics of psychological coercion used by traffickers. Many human trafficking survivors believed that they could not exit the situation due to emotional, financial and psychological barriers, not physical ones. As Judith Herman states in her book Trauma and Recovery, "Physical barriers to escape are rare. In most homes, even the most oppressive, there are no bars on the windows, no barbed wire fences ... The barriers to escape are generally invisible. They are, nonetheless, extremely powerful." Invisible barriers of social distancing can remind survivors of similar invisible limitations they experienced during the trafficking situation.
Explaining further psychological coercions, the authors cite isolation, which exists in a pandemic, and is common in situations of exploitation - when a person is isolated from their support network; they also talk about controlling reality, which in a pandemic is reflected in the way we receive information through social networks and the media, and through narratives each state creates around the pandemic. Speaking further about psychological coercions, they cite exhaustion and threats, as constant stress around the spread and danger of a pandemic leads to general exhaustion, threats to life and safety which additionally increase the stress, and leave a person in a prolonged response to a crisis, which neurobiologically affects their general psychophysical health.
On the one hand, occasional moments of hope, and on the other hand intimidation, imitate a situation of helplessness in which a victim completely loses control over their life and events in it, while the image of their own reality, and often of themselves, solely depends on the influence of environment/trafficker.
Humiliation and emotional abuse, as well as unpredictable expectations can also evoke situations during exploitation. Persons who have been marginalized in the past, including victims of human trafficking, have largely remained unsupported in this situation of health crisis due to their individual characteristics such as race, sex, gender, etc. Unpredictable expectations about one's own future and constant uncertainty in many ways imitate the situation of exploitation.
All these circumstances will certainly affect the psychological state of the victims, who will, possibly, remain longer in the situation of exploitation, both due to the fear for their own existence, and due to fewer opportunities to access help and support services.
How did we bridge the digital gap?
Many of the symptoms that victims of trafficking face after a situation of exploitation, which are related to their psychological state, are insomnia, anxiety, depression, and phobias. All the listed symptoms intensified with the beginning of the pandemic and were experienced for the first time by those who had not faced them immediately after exiting the trafficking situation.
In addition to the existing symptoms, some of the women and girls also had clinical psychiatric conditions that required specialist treatment, pharmacotherapy, and hospitalization. As the entire health system was focused on one disease, for many women and girls psychological counseling was the only source of support both in the emotional and psychological sense.
Due to all the predictable, but also unpredictable, consequences for the mental health of women and girls victims of trafficking, it was important to establish a support network that would be available to all of them, wherever they were.
The online world has opened all the borders that were closed in the physical space, and that fact has brought with it many risks, but also advantages.
"The benefits that the pandemic has brought are, primarily, reflected in the greater availability of this service. As the online counseling became available to every person who owns a communication device, Atina's counseling service now exists in every place in Serbia, but also outside the borders of our country. At the time when it was impossible to leave the house, psychological support existed in every place where there were women and girls who participate in Atina's programs," said Andrijana Radoičić Nedeljković, coordinator of the direct support program in Atina.
Tanja Dobrić Brankov adds that another advantage lies in the fact that online space has significantly fewer restrictions than the physical one, "Counseling has kept its form in the sense of duration of the session. Another advantage is reflected in the development and improvement of digital literacy in some women due to their need and motivation to receive necessary psychological support. Mastering and using various applications, and receiving online counseling, ensured safe participation of women and girls in the dominant global communication, as they acquired the necessary knowledge and skills for online communication."
Like any crisis in society, this too has deepened social inequalities, and unequal access to information due to illiteracy, whether digital or functional, threatened to endanger health, safety and social connections for entire groups of people.
"Awareness that the challenge of digital communication for some of the women and girls will be a stumbling block, but also a reason to give up, made us use a couple of meetings exclusively to adapt to digital communication and learn about the ways in which different applications are used. This situation, in addition to educational, also represented psychological work, as a person is in a new life situation that requires them to master basic digital literacy, but in that process of learning something new also develops adjustment capacities, strength and ability to adapt," stated Dobrić Brankov. She added that, we have been "taught to first look at the strengths and advantages as a capacity to overcome crises, both individual crises and global ones, but Atina's online counseling has not neglected its challenges either".
All of the challenges that could have been predicted, as well as those noticed during the work, represent the potential for development of this service and its adaptation to the beneficiaries' needs.
"Among the greatest challenges were difficulties of a technical nature: not all women and girls had opportunities and resources for online communication, even those who had phones or other means of communication mostly used older devices with numerous issues, and the like. Some of the beneficiaries did not have Internet connection, or it was extremely unstable; they shared phones with their children or partners, or the space where the family lives was simply full of people, so there was no possibility for a person to be alone even for a duration of one counseling session," observed Atina's psychotherapist. "Apart from the technical challenges, there were also deeper and harder ones to overcome, fear and awareness that not everyone will be able to connect and establish trust with the therapist, which has come true in some situations. Knowing the importance of direct human contact, the warmth, energy and non-verbal communication it brings in the process of providing psychological support, online space at times seemed remote, cold, and sterile. With many women and girls who experienced these difficulties, face-to-face counseling continued immediately after the emergency measures were lifted, within Atina's Reintegration Center."
The experience of violence these women and girls had, and the means used to commit the violence, were considered as a particular challenge. Furthermore, the awareness that some women and girls were blackmailed, filmed, and exploited, required particular investment from the therapist in order to gain their trust and explain that the rules of confidentiality and privacy, which apply in the physical space, are fully transferred online.
Direct contact was not encouraged for a long time, even after the period during which it was completely forbidden. A cautious return to direct counseling throughout 2020, but also the current year, carries additional worries - whether this contact will cause infection, and whether it will endanger lives. This circumstance is a challenge counseling deals with in a paradoxical struggle to provide a person with security in the psychological sense, without endangering their health. 
"Being in contact and relations with others in times of a crisis is essential for maintaining mental health and satisfactory daily functioning of every person involved in Atina's programs," concluded Tanja Dobrić Brankov, and reminded that "psychotherapy methods remained the same. Each step is taken in the best interest of the person we work with, using professional knowledge and skills to that end. Practical experience is also transferred to online counseling, which ensures the establishment and maintenance of the relationship of trust with women and girls. Just as face-to-face psychotherapy requires respect for each person's personal capacities and interests in resolving difficulties and dilemmas, the same principles apply to online counseling for victims of trafficking".
"Online counseling is a service that will continue to exist even when we leave the pandemic far behind us, with continuous improvement and learning, and in constant desire to be where the women we work with are, to respond to their needs, and be their support in overcoming life's difficulties," stated Radoičić Nedeljković.
Atina's data show that the scope of psychological counseling during the state of emergency increased by 30%, and that over 50 women and girls have been provided with counseling service in the previous year.
Believing the words of the American psychologist and psychotherapist, existentialist Rollo Reese May, that the purpose of psychotherapy is to set people free, the purpose of establishing online counseling and overcoming the boundaries of physical space is to provide women and girls with a space within which they can continue conquering freedom.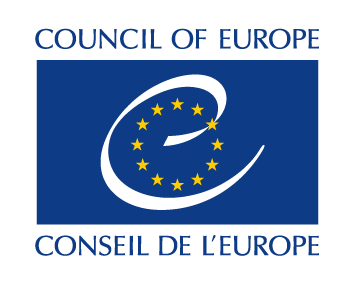 This article was produced within the project "Support to civil society organisations' initiatives to assist and protect victims of trafficking in human beings during the COVID-19 pandemic" NGO Atina is carrying out with the financial assistance of the Council of Europe. The views expressed herein can in no way be taken to reflect the official opinion of the Council of Europe.