Protection against discrimination "on hold"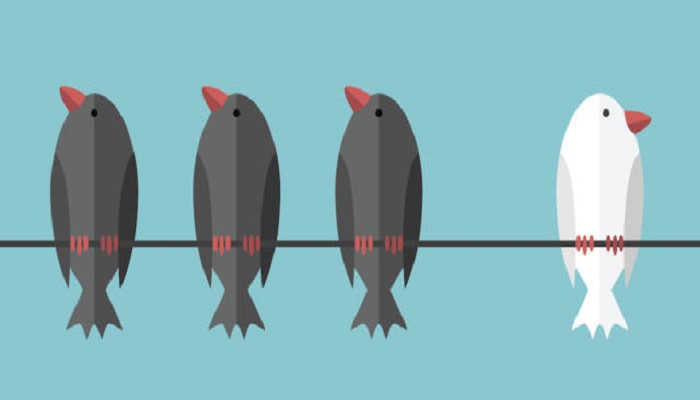 Photo: website Omladinski radio
Protection against discrimination "on hold"
A group of nongovernmental organizations expresses deep concern about the current non-functioning of the anti-discrimination system in Serbia, as the institution of the Commissioner for the Protection of Equality is completely blocked due to the failure to timely elect a new Commissioner.
Numerous organizations that have filed complaints for protection against discrimination have been informed during the past week that these processes will not continue until "the election of the Commissioner for the Protection of Equality". The mandate of the previous Commissioner expired on May 27, 2020, and as stated in the memos, "this independent body has no deputies with a legal authority to act on its behalf".
It can be expected that the citizens of Serbia will be without adequate protection against discrimination for months to come, given that the Commissioner for the Protection of Equality must be elected by the majority of members of the National Assembly, on the proposal of the committee competent for constitutional issues, and that Serbia is about to have parliamentary elections which will be followed by constituting National Assembly and competent committees. 
Such a situation further victimizes all those who have suffered discrimination, and increases the risk of continuing or recurring discrimination. Also, the question arises as to how the Commissioner for the Protection of Equality will take procedural actions in ongoing anti-discrimination processes, which further contributes to the uncertainty of legal protection against discrimination.
Non-functioning of this mechanism of protection against discrimination will primarily affect citizens who belong to multiple vulnerable and marginalized groups, particularly those who do not have enough money and resources to turn to the courts in Serbia for protection against discrimination.
Bearing in mind that Serbia strives to become a state which respects the rule of law, equality and human rights, current position of an institution such as the Commissioner for the Protection of Equality is absolutely unacceptable, and is also a reminder of how easily institutions established to protect human rights in Serbia can collapse.
Thus, we call on all relevant actors to initiate the procedure of electing a new Commissioner for the Protection of Equality immediately after the constitution of the National Assembly.
A 11 – Initiative for Economic and Social Rights;
Citizens' Association FemPlatz;
Radnik.rs;
Impuls Tutin;
Haver, Serbia;
Befem - Feminist Cultural Center;
Mental Disability Rights Initiative of Serbia MDRI-S;
Roma Women's Center Bibija;
Iz kruga Belgrade;
International Aid Network;
Yucom – Lawyers' Committee for Human Rights;
ERA;
Center for the Independent Living of Persons with Disabilities in Serbia;
Center for the rights of the child;
Belgrade Center for Human Rights;
Organization for promoting activism OPA, project Femix;
Užice Center for the rights of the child;
Group 484;
Amity – strength of friendship;
Children's Center - Mali princ;
Sandžak Committee for the Protection of Human Rights and Freedoms;
Human Rights Committee Vranje;
Young women's collective - FEMIX;
Mlado srce and portal W press;
Center for work with children, youth and family "Vrdničak" Vrdnik;
Center for support to women;
SoS Network Vojvodina;
Geten;
Astra – anti trafficking action;
Women's research studies, Novi Sad and Subotica;
Center for research of public policies;
Gay straight alliance;
Women's research center for education and communication;
Women's Center Užice;
Dr Zorica Mršević;
Iz kruga Vojvodina;
Atina;
Alternative Center for girls;
Reconstruction Women's Fund;
Center for women's studies Belgrade;
Victimology society Serbia;
Gender Knowledge Hub;
National organization of persons with disabilities;
Belgrade center for security policy;
Friends of Children of Serbia;
Be one Group;
Peščanik, Kruševac;
Consultations for lesbians;
SoS Women's Center;
SOS Vlasotince;
Oasis of safety;
Women's alternative.
For NGO Atina, text translated by Marija Pantelić