Regional training on migration held in Zagreb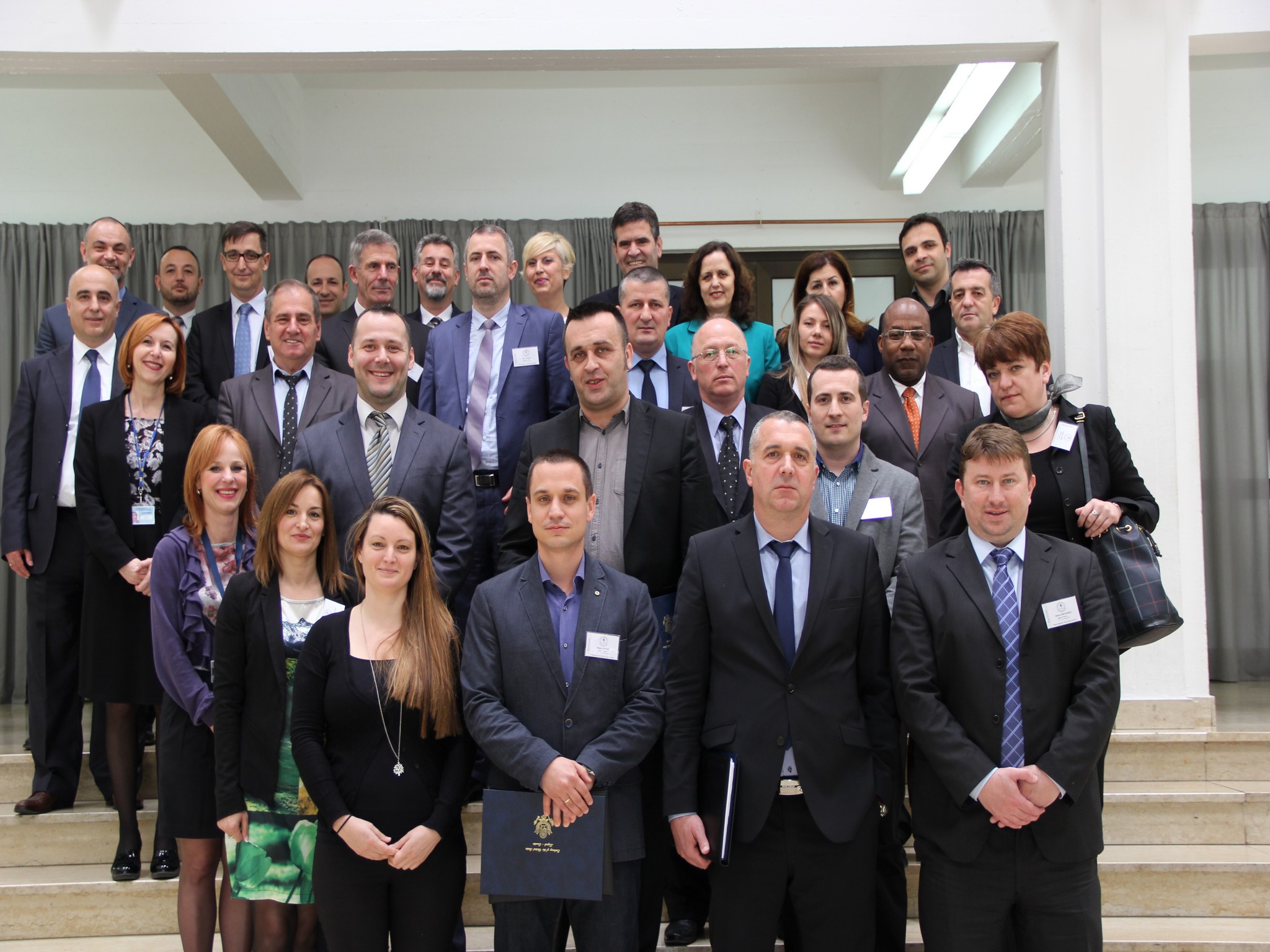 Regional training on migration was held in Zagreb, organized by ICITAP (International Criminal Investigative Training Assistance Program of the Department of Justice USA) and the Police Academy in Zagreb, and it gathered representatives of eight countries in the region who, on this occasion, had the opportunity to exchange experiences, examples of good practice, as well as policies and strategies their countries implemented during the refugee crisis. 
As the closure of borders along the Balkan route completely changed the course of refugee crisis, refugees became exposed to additional risks, especially those who are most vulnerable among the refugee population. With the aim of providing the most comprehensive response in recognizing and responding to criminal acts which put refugees at a disadvantaged position and threaten their lives by violating their rights, participants were presented with topics of human trafficking, smuggling, legal aspects, cross-border cooperation along the Balkan route, identification and protection of the most vulnerable, and coordinated operations of returning the refugees to their home countries. 
Training facilitators were representatives of national and international institutions and organizations - Paulette Hubbert, Head of the Victim Assistance Program with the US Department of Homeland Security (DHS), Donald Buechner, Head of the Department for Combating Human Trafficking of the DHS, EUROPOL representative Marius Roman, representatives of UNHCR, IOM, Italian Ministry of the Interior and of the Republic of Croatia. 
NGO Atina's representative, Jelena Hrnjak, presented Serbia's response to the refugee crisis to participants through a panel discussion, as well as practical experience based on NGO Atina's longstanding work in providing direct support and assistance to victims of human trafficking, which has also been implemented within the refugee crisis.
Photographs from the event can be found on link http://www.atina.org.rs/en/regional-training-migration-held-zagreb