Serbian child brides: "They sold me before I turned 11 for a chicken, a case of beer and 100 euros"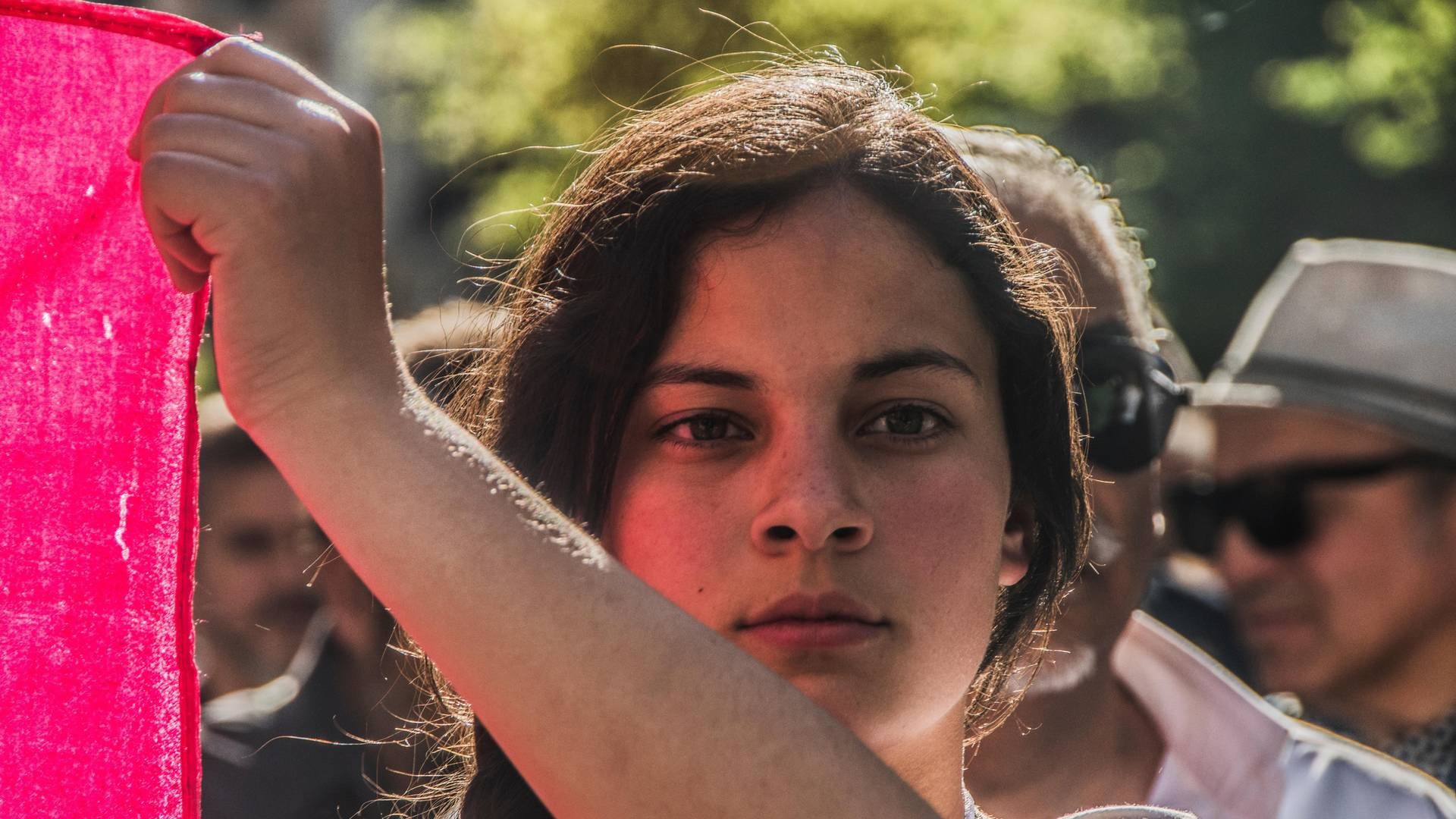 Photo: Profimedia
"They married me off before I turned 11, in exchange for a chicken, a case of beer, and 100 euros. It lasted them for maybe a month, and I was left with lifelong consequences," Marija begins her story for NOIZZ. She is 18 today, and with the assistance of NGO Atina she was able to escape the torturous fate of "child bride". Unfortunately, many women in Serbia do not have the strength, nor adequate support, to do so. Among other reasons, because the victims of child marriage are completely invisible here - both to the public and to the system.
Officially, a person under the age of 18 cannot be married in our country. Except in some cases. Sexual intercourse with a person under the age of 14 is a criminal offense. Except in some cases. However, beyond these "individual cases", there are thousands more outside of every legal, natural, moral, commonsense framework, and in each of them is a girl completely unaware that she has a choice and the right to a different life path.
That girl is a little Roma girl begging for help with her baby in her arms, whom everyone thinks is her sister. That girl is a dutiful daughter from the village who will "save" her family through marriage. That girl is Marija, the girl from the beginning of this text, who told her story to NOIZZ.
Marija's story
"My father died when I was 10. After he died, everything went wrong. My mother died a few years ago, she's the one who sold me. I had a hunch what was going to happen, the night before I was to leave with the man my mother sold me to, I got a high fever. When I was younger, I expected my mother to change her mind at some point and save me, sometimes I would manage to run to her, but she would always bring me back to those people," says Marija, who has spent five years in a nightmare of a 'marriage', suffered physical and mental abuse, was forced to work as a prostitute, to steal...
"I was thinking what would happen to me once that man took me away; I thought he might kill me, but it wouldn't be the worst fate for me. He wanted to sell me to a man who owned strip clubs, but I said I didn't want that, and he threatened to kill me. Once he made me break into a store; I cut my hand, and while I was running away, a bloody trail was left behind me. The police came to the house during the night and asked to see my hand. Since he was standing beside me, I showed them the hand that was unharmed. I prayed they would ask to see the other hand as well, arrest me, and take me away, but they didn't ask. I cursed them for not making me show them my hand and not saving me... Now that I'm talking about it, I get upset, but I'm happy to be alive. I only know I wouldn't be able to go through that again. I'd rather kill myself."
When she was 15, Marija entered NGO Atina's program. She admits that she was playing with dolls and watching cartoons even years after that. "It was weird to everyone around me, but I liked it."
Today, she says, she works in agriculture and is financially independent.
"I cannot say that I have an easy life, but I managed to finish elementary school and find my way... Today I have a partner and I am satisfied. I haven't told him anything, I burnt all court documents so that he wouldn't find out. It gets difficult when I feel like talking to someone, because only girls from Atina know what happened to me, they are the only ones I can talk with."
I ask about her view of relationships today, of love and marriage.
"I remember when I met a guy for the first time after everything that happened, I just wanted him to treat me good, and not to force me into anything. It took me a long time to trust someone. When I think about love, I realize that I can easily fall in love and become attached to someone, but I can say goodbye just as easily. It was important to me to have someone to love me and hug me. The most important thing in life is to have peace and freedom, the rest will come for sure. After all the things I survived, I know I can manage anything, just as long as I'm free," Marija said.
Newly conquered freedom also involves a distance from her primary family. She is not in regular contact with her siblings.
"I call them, they never call me. My brother recently told me that some man is looking for a wife, and that I would earn money if I married him. I said there was no way I'd do it, but I couldn't even believe what he was asking. My sisters didn't fare much better than me, one gave birth when she was 13. They weren't sold, but they escaped early from our mother and had to marry for some protection; I was the only one sold. Before my mother died, I visited her at the hospital. She wanted to see me, I didn't care, I didn't feel anything for her. I went to see her and remembered each time she passed by me while those people forced me to prostitute, each time she turned her head away, but I forgave her so she can feel better, because I certainly can't."
Marija's story is not a lonely case, no matter how scary. And no matter how painful, we have to face the fact that this too is Serbia in the 21st century.
Women, mothers - girls
"First, we must make a distinction between early marriage and forced marriage. Early marriage implies that a minor is entering into it, and this is usually subjective in the context of Roma tradition, which in fact is no other than a tradition of violence. In addition, there are examples of poor families in rural Serbia who are coercing girls. Forced marriage is a form of exploitation and the majority of identified girls have suffered sexual and labor exploitation, forced criminality... So, this marriage is just one of the modalities of repression against girls. For us, both early and forced marriages equal violence. Our view is clear, no one is allowed to usurp development of a child, and a child's place should be clear. Each marriage before coming of age is an act of violence against a young person, which hinders their ability to make their own choices and their own decisions, to become educated and to become who they wish to be," says Jelena Hrnjak from NGO Atina, which in 2015 published a study on child marriage, showing the connection between child marriage and modern slavery.
The study was based on the case of an 11-year-old Roma girl forced into marriage, because "when a girl is promised, it is set in stone". On the same day when she arrived in her new "family", she was forced to have her first sexual intercourse with the "husband", after which she was beaten and threatened. Later, the girl's "husband" became her pimp, forcing her to prostitute and steal, while they treated her as a family maid. After numerous attempts to escape, the girl thought she had found a savior, but he too was violent and continued forcing her into prostitution. The next time she managed to escape, the third "rescuer" forced her into hard physical labor, and abused her mentally and physically...
Boys are silent about abuse as well
"When it comes to forced marriages, we haven't had a single case where the victim was a boy, but there were cases of boys being forced to a number of things. I believe it is a taboo topic in our society, that there is no mention of boys suffering abuse at all, while it is probably equally present without us knowing. Again, this is deeply rooted in patriarchy, where young boys are taught from an early age that they should suppress it all and not speak of it," says Jelena Hrnjak.
Within the programs of Atina, Citizens' Association for Combating Trafficking in Human Beings and All Forms of Gender-Based Violence, more than 200 girls and women with similar experiences found their place. As they point out, only extreme cases come to them, when the violence has already occurred and there is no turning back.
"The system recognizes those girls and refers them to us as victims of sexual exploitation. Those girls have been exploited in the so-called marriages and suffered multiple forms of violence at the same time. They were sexually exploited, prostituted, forced to do hard physical labor, to beg, steal, and commit crimes. The girls we work with had such experiences," reveals Marijana Savić, director of NGO Atina.
However, behind it all are girls who have never actually been just girls. Neglected, abused, manipulated, and powerless to influence their own lives.
"None of them even knew when or whom they would be married off to. When you talk to these children, they will say that they thought they were doing a favor to their families. One of the main issues is the high tolerance for violence, the fact that children are being taught it is perfectly okay to suffer verbal abuse, that it is okay to be kicked or slapped, to kick an animal... After a woman is murdered, if we continue to argue what she did to provoke the killer, if we just ask the question 'why', we are on the wrong track," Hrnjak points out.
The system usually responds too late to such cases, only upon report, and this is the greatest issue, as there is no proactive work, just a mitigation of damage that already occurred. And by then, it's too late.
Part of the problem is also in each individual who turns a blind eye to obvious signs of abuse. A police officer who does not seem suspicious that a girl is going abroad with an elderly man who is obviously not her father, but with the consent of her parents. A gynecologist who provides a report to parents of a minor that she is a virgin, without thinking about the reason why they need it. A teacher who is not surprised when a girl suddenly, without explanation, drops out of school.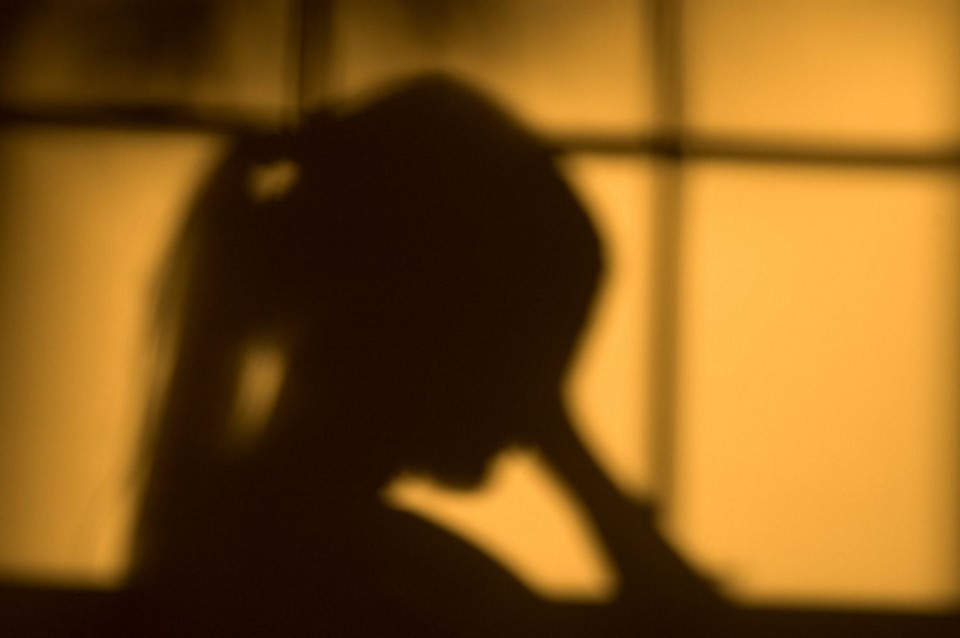 Girls who have never actually been just girls. Photo: Profimedia
"We are technically a pedophile society. People know this, and take advantage of the situation, and these girls are not even aware of what is happening to them. We had, for example, a case of a migrant woman who claimed she had never suffered violence, had never witnessed violence, and then at some point told us that she was married when she was only 9, and gave birth to her first child at the age of 11. But in her system, that is the role of a woman. And, then we'll have our system treat her, and the man who practically raped her when she was just a child, as a married couple. They will not make a step forward and really look at that woman," says Hrnjak.
A horrible evidence has recently arrived with a case that caused controversy in Serbian public, which revealed a 13-year-old girl who became pregnant with a 23-year-old man. Although the Criminal Code explicitly states that sexual intercourse with a person under the age of 14 is a criminal offense, in the second instance proceedings a three-member panel of the Court of Appeal in Belgrade, led by Judge Miodrag Majić, freed D.Č. previously convicted of sexual intercourse with a 13-year-old girl, explaining their decision with a "statement" that the defendant is a member of the Roma national minority, and thus unaware that he was committing a criminal offense.
"Based on the undisputed facts, the Court of Appeal found that the actions of the defendant have all characteristics of the criminal offense determined by law. But, given his level of education, personal circumstances, upbringing of the defendant, family life and the environment he comes from, the court found that he could not have been aware that engaging in sexual intercourse with a person under the age of 14 is prohibited by the law. The Court of Appeal found that the defendant, had a reason to believe his behavior was permissible and even socially desirable, given that both his and the victim's family supported their relationship and celebrated their life together in accordance with Roma customs," the reasoning states.
Roma "tradition"
D.Č. and the girl met through Facebook and had sexual intercourse multiple times, from July to August 24, 2017, when her pregnancy was determined during a check-up at Vršac General Hospital. The hospital reported this case ex officio, and D.Č. was charged with a criminal offense. The two of them continued to live in a common-law marriage afterwards and raise the child together. The defendant said in court that they had their first sexual intercourse in a house where the victim had been living with her mother, brother and stepfather, and that the mother prepared a bed for them in a separate room. Afterwards, they moved to the defendant's house, and the girl's mother told her that she should stay there and that she was a wife now.
"The court released a man who had sexual intercourse with a 13-year-old girl, who then got pregnant, and explained it by stating that the defendant had not known it was forbidden. What message are we sending? Does belonging to a certain community abolish a committed crime? Is it normal for us to justify forced marriages in the 21st century? How does that 13-year-old girl feel being pregnant because the "tradition" dictates it? I wish to have the signatory to this acquittal, dr. Miodrag Majić, answer these questions for me," said Igor Jurić, founder of the "Tijana Jurić" Foundation.
Other NGOs dealing with women's rights also reacted, and Jelena Hrnjak strongly opposes any mention of "Roma tradition".
"There is no tradition to speak of, but a grave violation of the rights of the child. If there is a tradition involved, it is a tradition of violence which must be suppressed. It is extremely dangerous to speak of this as a tradition, a customary law, because it creates an alibi for the lack of action of competent authorities, but also for lack of understanding and unresponsiveness, when it is said 'it is their custom, who am I to interfere...'. In any scenario, if a man was to coerce a white 13-year-old girl and she ends up pregnant, what response would we have then? When we look at other things as well, disappearance of girls, for example. When a white girl goes missing, everyone jumps to search for her; when a Roma girl disappears, most just say that she probably ran away on her own and find dozens of reasons why it is okay and acceptable that she is missing... In fact, both scenarios are equally wrong, and there should be no difference between them. The answer of the system must be the same for everyone. In 2019, I feel we should stop with the narrative of a tradition when it is simply wrong in all of its aspects and forms. To put it simply, it is racism and anyone's boldness to think they are better than others creates a problem. Besides, this is a patriarchal society and it is quite easy to overlook the abuse of girls. I wouldn't go so far as to say that only Roma should be concerned," Jelena says, pointing out that "forced marriages" also affect girls from poor communities in rural areas. And the fact that they come from an environment where it is "normal" for something like that to happen just means that "we are not starting from the same position, and that is why some need more care and support".
So, let's just forget about belonging to certain nationalities and "traditions", and imagine a girl, any girl of 10, 12, 13 who is forced into marriage with an adult man because her family made that decision. And now she belongs to that man, completely unaware that she has any choice. However, as far as the law is concerned, that girl does not exist.
What does the law say?
Article 23 (paragraph 1) of the Family Law has so far made it very clear that (1) Marriage may not be concluded by a person who has not reached 18 years of age, with paragraph 2 stating that (2) Court may, for justified reasons, allow for the concluding of marriage to a minor who has reached 16 years of age, and who has reached physical and mental maturity necessary for performing rights and duties in marriage. Article 24 of the law states that "marriage may not be concluded by a person who is not of free will".
"There is a provision in the current Family Law that allows a minor over the age of 16 to conclude a marriage, provided that the marriage has been authorized by court with the prior opinion of the guardianship authority on the attained physical and mental maturity of the minor. Specifically, this means that guardianship authorities at the request of court assess the physical and mental maturity of the minor, and give their opinion on whether the minor can, given the circumstances, take over obligations arising from marital relations and possible parenting. The assessment is made by a team consisting of a psychologist, social worker, and when possible special educator," Dragan Vulević, adviser at the Ministry of Labor, Employment, Social and Veteran Affairs, clarified to NOIZZ.
Amendments to the Family Law are envisaged, which would completely abolish the possibility of a minor concluding marriage and represent "only the first step in the fight to eliminate child marriages and harmful consequences for the growth, development, education, health and upbringing of the child". Parents who arrange such marriages would be convicted for the crime, as well as the adults who enter into common-law marriage with a minor.
Meanwhile, the Statistical Office of the Republic of Serbia reported that in 2018, 1,215 girls and 204 boys between the ages of 16 and 19 entered into marriage.
NGO Atina notes that the above-mentioned statistics only refers to marriages permitted by the court, and that a majority of cases remain outside the "16 to 19 years of age" range. A 2014 UNICEF survey suggests that more than 30,000 women in Serbia today have had the experience of "child marriage". Some well before they turned 16, or even 14. And they are all completely invisible.
"Most of the forced marriages are not formally, legally regulated. In fact, it is not a marriage, nor a common-law marriage. It is violence and it is coercion, it cannot be called marriage, because one of the persons involved is a child who cannot give consent. But it still exists, there are thousands of girls living in such unions," says Marijana Savić.
"A Multiple Indicator Cluster Survey (MICS) on the position of women and children, conducted in 2014, found that, at the level of population in Serbia, 0.8 percent of women aged 15-49 first entered into marriage before they turned 15. When it comes to Roma population, the percentage is 16.9. This is a huge number, and the system fails to see it. Legal regulations must be harmonized, as this situation gives amnesty and practically claims institutions have no responsibilities. We have different legal solutions, such as having sexual relations legal from the age of 14, marriage from the age of 16, while in fact it is all illegal until the assessment of maturity is made... And then 30,000 women who have no rights are lost there."
How to eliminate child marriages
At the same time, the Ministry of Labor, Employment, Social and Veteran Affairs joined the National Coalition to End Child Marriage, which has a defined goal - elimination of child marriages by 2030.
"This may seem like a long period of time to some, but we must understand that eradicating a certain phenomenon in society, which is based on tradition and customs in some parts of it, represents a process that lasts until the final goal is reached. Data presented to public by the Ministry, and various researches conducted, indicate that this Ministry must clearly define activities of all relevant actors and persevere in achieving the ultimate goal - eliminating child marriages. This Ministry will never support any form of violence against children, abuse or neglect of children, and will not support any justification of behavior that is detrimental to the interests of children, and their safe upbringing," emphasizes Vulević.
NGO Atina, on the other hand, feels the issue is much more complex.
"We had these situations where state institutions refer a person for psychological support. She comes with four children who see a canned pâté for the first time in their lives, who have no clothes or shoes, no documents... In order for this woman to receive psychological support, it takes years to create the conditions for her to be able to devote half an hour a day to self-care. The social protection system has services that are intertwined with day care centers, shelters, assisted housing… But support cannot be particularized in such a way, the service must be comprehensive. She needs to have a safe space and safe accommodation, have her basic needs met, food and educational opportunities, and the ability to make new social contacts; she needs psychological and legal assistance as well, because she is involved in a court proceeding. She is in need of medical assistance and someone must help her exercise her right to healthcare, not simply refer her to a health center, but actually help her obtain documents. She needs a chance to acquire skills, find a job, and become economically independent. It's a mix of different services that must be networked," Marijana Savić points out.
"The solution is to approach everything systematically. To begin with education - only primary school is compulsory here, which is far from enough. Then social policy; then employment and economic stability. Then hate speech. We have to change the narrative as well, we are not only talking about the Roma here, we are talking about the citizens of the Republic of Serbia. The whole situation must be monitored, to see what we have done so far in order to find new measures, and then monitor their success. The system does not have a solution, nor resources for that."
31/10/2019
For NGO Atina, text translated by Marija Pantelić. The original text can be found via the following link: https://noizz.rs/big-stories/deciji-brakovi-u-srbiji/v955y7d