SOS for respecting the law-Press Release by the Women against Violence Network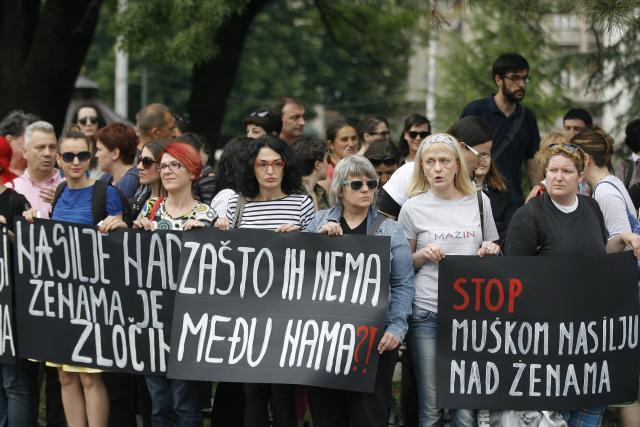 http://www.atina.org.rs/sr/sos-za-po%C5%A1tovanje-zakona-saop%C5%A1tenje-za-medije-mre%C5%BEe-%C5%BEene-protiv-nasilja
SOS for respecting the law-Press Release by the Women against Violence Network
SOS for Respecting the Laws
Press Release by the Women against Violence Network
Women against Violence Network is reminding the public that, according to the Law on Social Protection, Article 64, social welfare services should be obtained from the social protection service providers who are licensed through the public procurement process, and that, accordingly, providing the service of National SOS Helpline for Women Victims of Violence must be carried out by Law.
In regards to the announcement from the Ministry of Labour, Employment, Veterans and Social Affairs on the open call for submitting project proposals for establishing National SOS Helpline for women victims of violence, WAV Network is warning that this type of social protection can be financed solely through the process public procurement, thereby the opening of this call is not in accordance with the Law. Although the Minister announces that this legal obligation will be "bypassed" by the government conclusion, we are reminding the government and the public that one cannot violate the law by the means of the government's conclusions.
We are also reminding the public that the same Ministry of Labour has already opened a similar call in 2017 and it was dismissed after the backlash of the Autonomous Women's Centre on the basis of the violation of Article 64 of the Law.
Furthermore, the Ministry is announcing piloting services which have already been provided for 25 years by the organisations who are members of the Women Against Violence Network. The Network of SOS Helplines in Vojvodina, for more than 6 years, through their unique and free-of-charge SOS Helpline. Therefore, we don't see any reason in spending tax payers money on "piloting" the same service.
Although establishing the National SOS Helpline is of paramount importance for empowering the women victims of male violence, Women Against Violence Network is warning the Ministry that breaching the law is not exemplary, neither to the perpetrators nor to the citizens who are expected to abide by the laws which define their rights and responsibilities.
Signed by the organisations, members of WAV Network:
Autonomous Women's Centre, SOS Helpline for Women Survivors of Violence, Belgrad
Association of Roma Women "Osvit", SOS Helpline in Roma and Serbian language for women who survived violence, Nis
Victimology Society of Serbia, VSS Info and support to victims, Belgrade
Cultural Centre DamaD, SOS Helpline for women and children victims of violence, Novi Pazar
Oasis of Safety, counselling for victims of domestic violence, Kragujevac
Committee for Human Rights, SOS Helpline for women and children victims of violence, Vranje
Roma Centre for Women and Children Daje, SOS Helpline for victims of violence, Belgrade
Women's Centre, SOS Helpline for victims of domestic violence, Uzice
Women for Peace, SOS Helpline for Women Survivors of Violence, Leskovac
Association of Women Sandglass, SOS Helpline for women in situations of violence, Krusevac
Association of Women Impuls, direct support to the women survivors of violence, Tutin
ASTRA Association – Anti-trafficking Action, SOS Helpline for supporting the victims of human trafficking, Belgrade
Women's Alternative, SOS Helpline for Women Victims of Violence, Sombor
Association Fenomena, SOS Helpline for Women Victims of Domestic Violence, Kraljevo
Association Atina, Licensed housing programme and support for women victims of human trafficking, Belgrade
...From the Circle – Vojvodina, organisation for support of women with disabilities, SOS Helpline for women with disablities who are exposed to violence, Novi Sad, SOS Vojvodina Network
SOS Women's Centre, SOS Helpline for women and children victims of violence, Novi Sad, SOS Vojvodina Network
Roma Association Novi Becej, SOS Helpline in national minority languages, SOS Vojvodina Network
Support Centre for Women, SOS Helpline and counseling for legal and psycho-social help for women survivors of violence, SOS Vojvodina Network
Women's Association Femina, SOS Helpline for women who survived violence, Smederevska Palanka
Zrenjanin Educational Centre, SOS Helpline for women in situations of violence, SOS Vojvodina Network