Survivor is a person, not evidence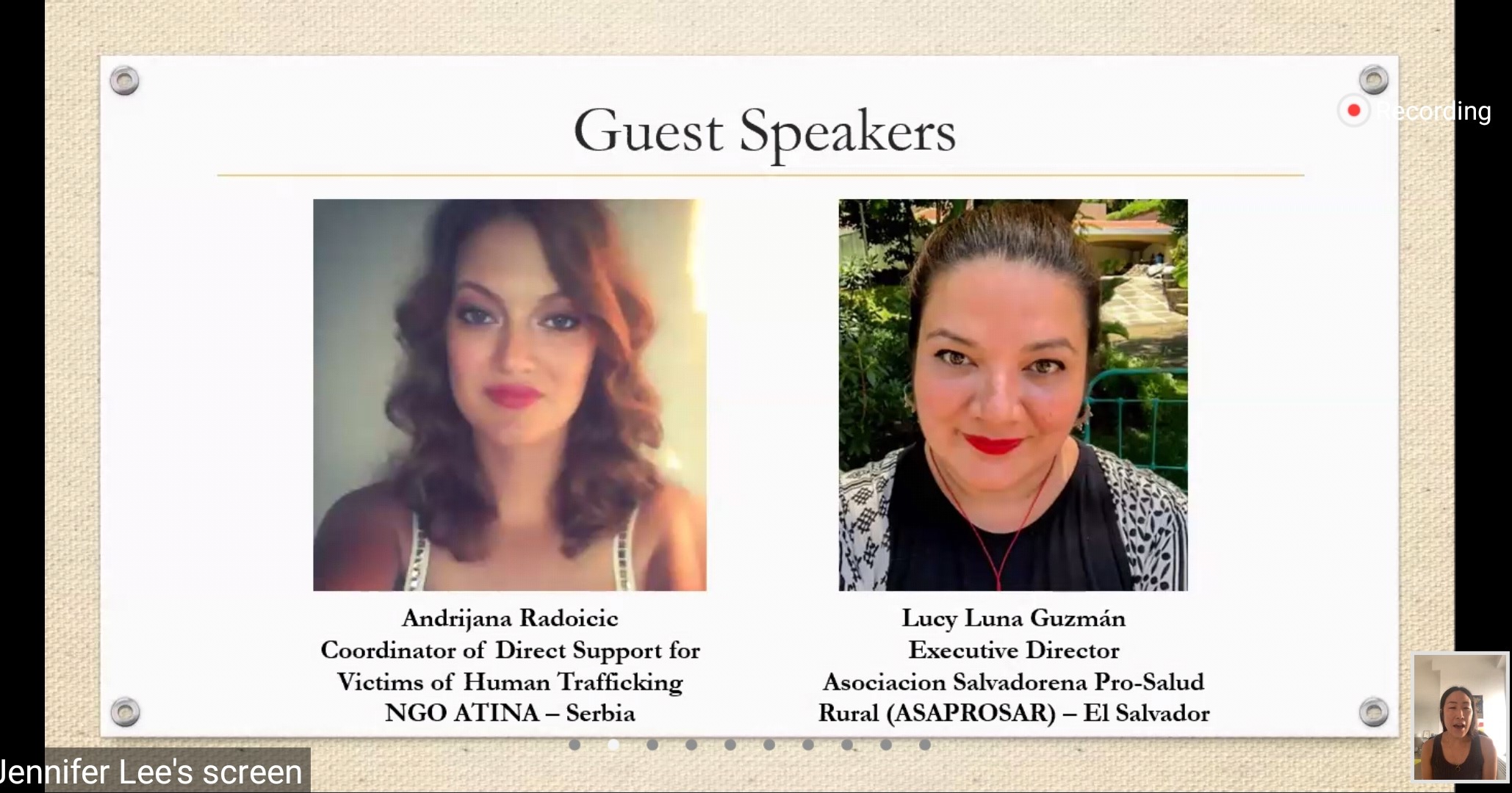 A representative of NGO Atina, our colleague Andrijana Radoičić who is an MA social worker and a direct support programme coordinator, had an opportunity and privilege to be a part of the global, inter-agency Child and Adolescent Survivors Initiative (CASI) together with Ms. Lucy Luna Guzman, Executive Director of NGO ASAPROSAR from El Salvador. Both colleagues were specifically invited within the Child Protection/Gender-Based Violence Community of Practice to share their extensive experience in work on the protection of children and adolescents who were sexually exploited. This Community of Practice is an online space comprised of over 250 Child Protection and Gender-Based Violence colleagues across more than 50 countries and various disciplines (e.g. direct services, research, coordination, academia, technical support, etc.) who regularly come together to discuss challenges and share experiences, promising practices, and knowledge related to child and adolescent survivors of sexual violence. This particular Community of Practice was envisaged as a discussion on how to prevent and respond to sexual exploitation of children and adolescents, how to engage organizations in the best manner possible – particularly local ones as well as national organizations specific to a country/context – who work in this area and can share their experiences with the Community.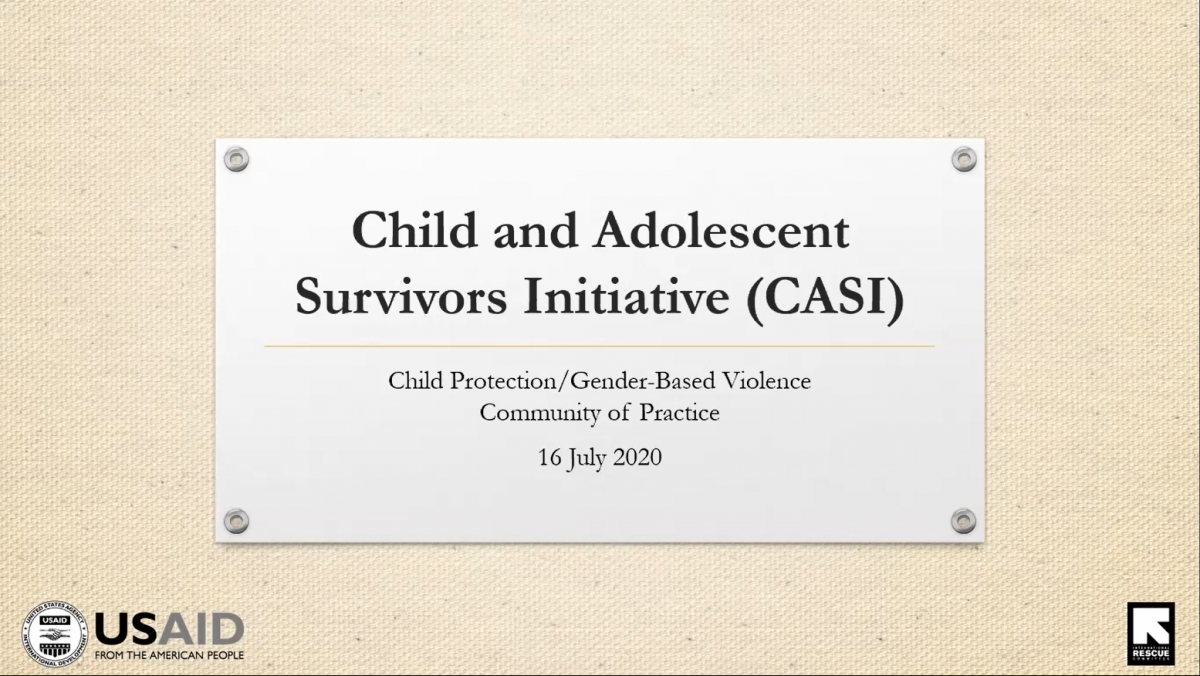 It was incredibly rewarding to listen to these two colleagues debating on issues related to the protection of children with the experience of sexual violence, first-hand and in a way that can only be heard from those who consistently deal with this topic, and that cannot be found in theoretical framework and literature that deals with this area. The conversation was filled with numerous examples from daily lives of children with the experience of sexual violence in Serbia, but also in El Salvador where they suffer retaliation from the gangs that are running their lives. It was very interesting to learn how the two countries, Serbia and El Salvador, even if they are so far away from each other and seem completely different, share similar challenges in the area of protecting children who suffered sexual violence, and how two NGOs ASAPROSAR and Atina have built upon evidence-based practice, learned from scratch and adjusted to the specific circumstances in which people live in each country.
Within this Community of Practice, two colleagues presented in parallel the current situation on the ground and the efforts of civil society organizations to support children with this experience. Alternately, they answered questions such as 'How can we help children and adolescents to understand about sexual exploitation and feel comfortable to seek services?'; 'Are there any specifics around disclosure of sexual exploitation for adolescents - for example: specific signs, symptoms, or language to look for in adolescents?'; 'Are there differences in terms of disclosure patterns based on gender (i.e., girl vs boy survivors of sexual exploitation)?'.
Colleagues described their approaches to work, specific situations that children are forced to enter, answering questions related to evidence-based strategies for responding to sexual exploitation of children and adolescents. For example, adolescent girls who 'date' older men in exchange for money, school supplies, particularly in economically disadvantaged communities/households. Are there good practices with multi-sectoral approaches that can be shared (e.g. food security and livelihoods, cash voucher assistance)? As well as questions such as 'What are the considerations for boy survivors of sexual exploitation and survivors of sexual exploitation that identify as LGBTQIA?'.
Speaking of the justice perspective in responding to sexual exploitation, attendees were interested to learn more about the work that has been done to avoid re-victimization of child and adolescent survivors. Colleague Andrijana from Atina spoke of only one of the crucial roles of civil society organizations, and that is working with professionals to teach them how to treat survivors as individuals, not as evidence; how thoroughly one must work on overcoming stereotypes, and achieving sincere and true understanding of the position of a child who has survived sexual violence. Colleague Lucy Luna Guzman spoke about their specific work with the community, what it takes for someone to even let you into these 'closed circles', and the need to create safety and security protocols and communication codes in order to open communication with members of vulnerable groups in El Salvador, and especially with children.
International Rescue Committee (IRC) is behind the designing and implementing of this action, and they are partnering with global Child Protection Area of Responsibility, the global Gender-Based Violence Area of Responsibility, and the Norwegian Refugee Council, and are supported by the U.S. Government, the Norwegian Government, and the Swiss Government. Their main focus is on bringing Child Protection and Gender-Based Violence actors together to improve response services for child and adolescent survivors of sexual violence in humanitarian settings.