Terms of Reference for the Lecturer to conduct workshops on the subject of Trafficking in human beings and indicators of child trafficking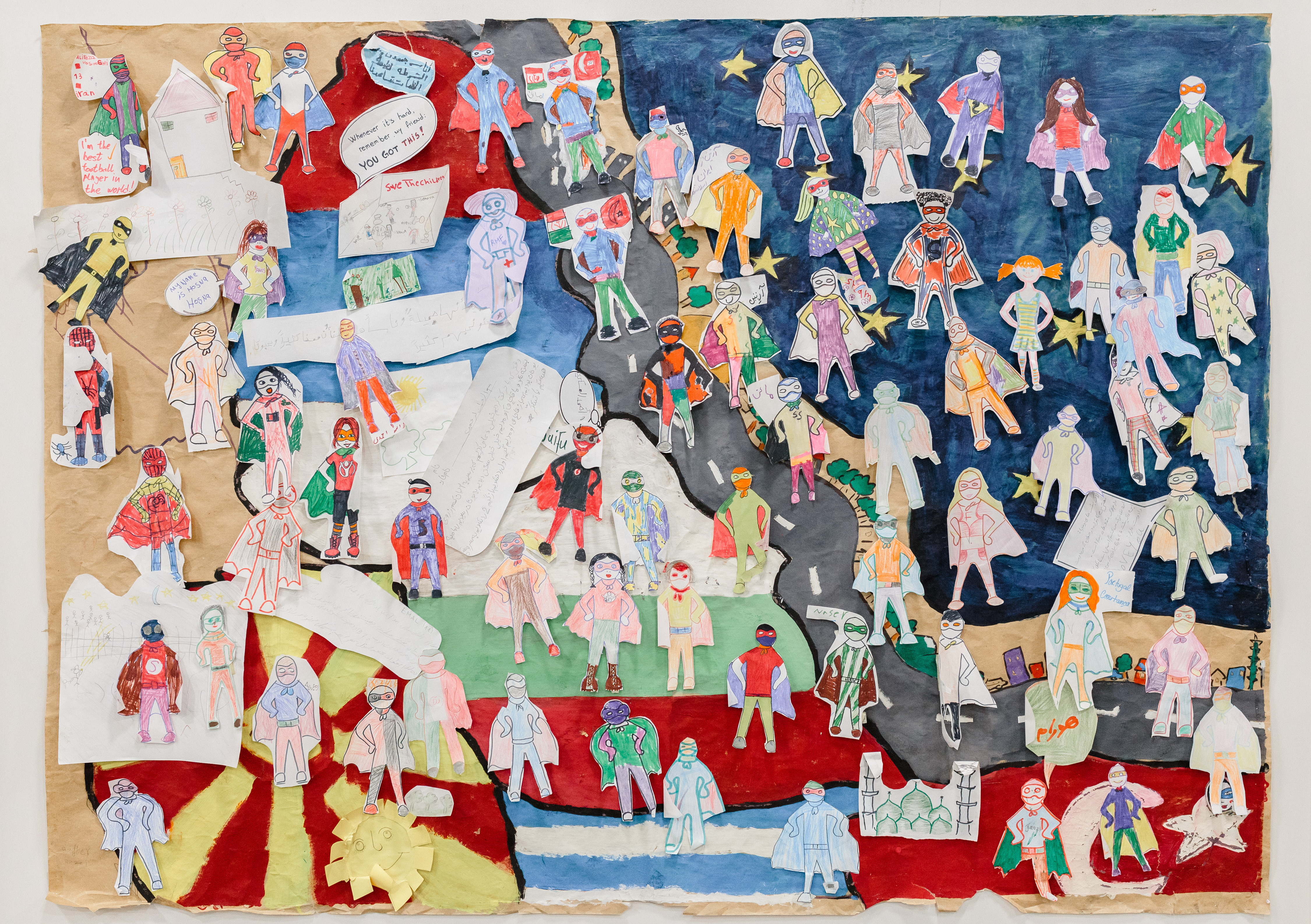 Photo from the conference: Risks of trafficking in human beings for the purpose of sexual and other exploitation of children and young refugees and migrants in Serbia, NGO Atina and Save the children, May 2019
Published on November 18th 2019   
Training place: Bihac, Bosnia and Hercegovina    
Project title: Children are not for sale
Project is carried out by NGO Atina, and Center for Youth Integration, with the support of Save the Children and Swedish Radio Aid
INTRODUCTION
NGO Atina was founded in 2003, as a response of women's movement in Serbia to the problem of human trafficking, and non-existence of adequate programs of long-term support for the victims and assistance in their social inclusion. Atina's work is guided by the needs of women and children survivors but also of those at risk, and it represents a response in long-term support programs which respect gender perspective and are based on the invaluable experience of women's movement activists. Atina's specific focuses are children and youth, especially those from vulnerable groups and those who did not have equal opportunities as others (children and youth without elementary education, those without parental care, etc.). In time, Atina has established a Comprehensive Social Inclusion Programme (Transition House, Reintegration Centre, Field Support Team, Bagel Bejgl social enterprise), supported the establishment of seven Local teams of professionals in seven largest cities in Serbia, and developed capacities of professionals mandated to support survivors of violence and advocate for legislative changes aimed at improving the position of identified and potential survivors of trafficking and all forms of gender-based violence. During the refugee crisis, NGO Atina has taken an active role in providing direct assistance to women and children victims and potential victims of trafficking, gender-based violence and other forms of exploitation from migrant, refugee and asylum seekers population, and continues to include these women and children in its programmes.
RATIONALE
After the Balkan route was closed in March 2016, several thousands of refugees and migrants remained residing in Serbia, in reception and asylum centers, young women and children being the majority of this population. The number of asylum seekers and migrants in Serbia in 2019 ranged from 3,000 to 3,500 a month who were provided with support and assistance. By Atina's experience, in countries of origin of refugee women and children, the violence against them is relativized but frequent and considered a part of tradition and a cultural norm. This is why many of them are exposed to violence not just in these countries, but also during the travel, and in Serbia, and testified they survived trafficking and gender-based violence. Despite the general actions by the state authorities in Serbia initiated to eliminate trafficking and other forms of violence, there is still a lack of a systemic and effective response to the protection and support of refugee and migrant children and youth, including the lack of safe spaces, long-term support programmes, identification and prosecution of perpetrators, etc. The proposed project focuses on the weak response of the system to eliminate the consequences and potential risks, thus on creating support programmes for human trafficking survivors in order to make informative decisions and participate in decision-making processes in regard to their future. This project's aim is to tackle these issues.
Since the closing of Hungary's external border, most migrants in the Balkans have been trying to enter the EU via Croatia. This new Balkan route leads through Bosnia and Herzegovina, either from Serbia or from Albania and then Montenegro. Since 2018, close to 50,000 migrants and refugees have already used this route to enter Bosnia and Herzegovina. In October 2019, there were still around 8,000 registered migrants in the country, most of them staying in the western part close to the Croatian border, in Una Sana Canton around the towns of Bihać and Velika Kladuša.
SCOPE OF WORK
Within this project it is required to have one Lecturer with legal background to implement three workshops on the subject of trafficking in human beings among migrant population, with a specific emphasis on child trafficking. There will be three specific subjects of the workshops:
Cooperative approaches in the early recognition and detection of trafficking in human beings
Phenomenological patterns of human trafficking
Etiology of trafficking in human beings - a review of risk factors and prevention methods
All of the presentations will be created for professionals from NGOs working in direct contact with the migrant and refugee population in Bihac. The training should aim to strengthen capacities of field workers to identify potential victims of human trafficking and properly react on them, report them in accordance with existing laws in the country and refer victims to the services. Trainings will focus on Save the Children's local partners but also other NGO field teams, including social workers, police representatives, local and international NGOs and other state actors active in Reception Centres in the country.
The training will take place on 20th and 21st December, 2019 in Bihac.
| | |
| --- | --- |
| Timeframe | Activities |
| 09/12/2019 – 16/12/2019 |  Preparation for the trainings |
| 20/12/2019 – 21/12/2019 |  Implementation of the trainings |
| 23/12/2019 – 24/12/2019 | Reporting of the training implementation |
BUDGET:
NGO Atina will negotiate number of days of engagement with the selected consultant on the basis of the financial offer (gross amount) that will classify the following:
| | | | | |
| --- | --- | --- | --- | --- |
|   | Activity description | Days | Rate per day | Total |
| Activity 1 |   |   |   |   |
| Activity 2 |   |   |   |   |
*Add columns as needed depending on the number of activities needed to perform the assignment
            Subtotal                                               SEK__________
            Other costs (specify)                            SEK__________
            TOTAL                                                 SEK__________
The total cost should cover all preparatory work regarding the job description, communication costs between Project team, consultants and organizations (e-mail, telephone, fax, mail).
BIDDING PROCEDURE
Interested consultant should develop and submit the bidding proposal in English language to respond to above mentioned specific tasks no later than 25th of November, 2019. The bidding proposal should include:
1. Description and contact details of the expert applying;
2. A Budget Proposal (in the required form);
3. CV of expert involved emphasizing only relevant experience;
4. Past performance in similar areas of a consultant applying, with reference of previous contracting agencies.
SELECTION CRITERIA
Project team will make a decision on the selection of the most successful bidder, subject to the available budget, on the following four criteria:
University degree in the relevant field;
A minimum of 10 years of relevant experience;
Experience of the candidate in performing similar projects or programs;
An example of previous work as a reference of previous experience is desirable.
DEADLINE FOR SUBMISSION OF BID
All bids need to be submitted no later than 25th November 2019 at 5PM in electronic version, to the email marija.pantelic@atina.org.rs (link sends e-mail). A selection will be made no later than 26th November 2019 and the selected consultant will be contracted no later than 27th November 2019.
Only the selected candidate will be informed.