Vesti Online: "Courts as torture chambers"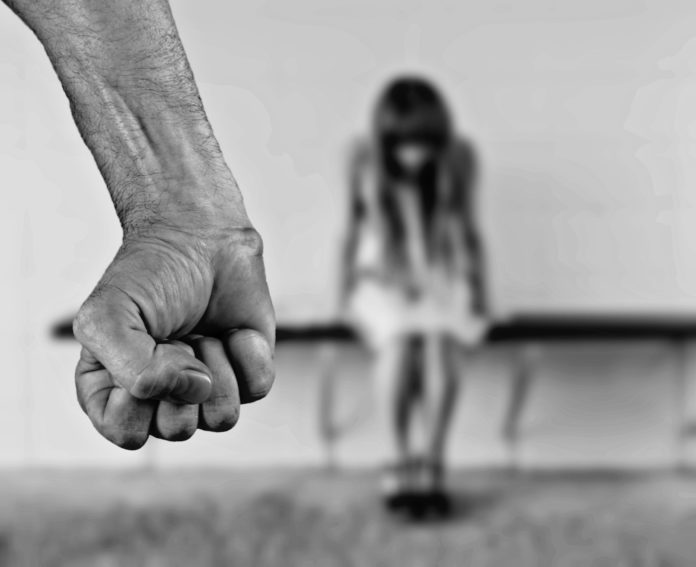 Photograph: Vesti Online
Jelena Hrnjak, Programme Manager of Citizens' Association for Combating Trafficking in Human Beings and All Forms of Gender-Based Violence Atina, points out that the greatest challenge lies in the fact that this position of victims before the court depends on judicial discretion. That is, whether a person has the status of a particularly sensitive witness that can provide them with a lower degree of stress and secondary victimization, depends solely on the judge's decision.
- This form of discriminatory assessment is basically something Serbia is falling behind in, as in most developed countries, if certain criteria are met, such as the existence of a criminal offense of human trafficking, status of identified victim, age, this status is automatically granted - Hrnjak explains
It happens that a court proceeding, that begins following a discovery and arrest of the traffickers, causes additional trauma to victims who have already undergone torture and forced labor, such was the case, Jelena Hrnjak points out, of a girl who has been questioned seven times before the trial began.
- In Belgrade, in the courtroom, a young woman shared a bench with the defendant, as there were no technical conditions for them to be separated, although state institutions constantly claim otherwise. The entire trial is based solely on the victim's statement and testimony, not on other evidence to be gathered during a criminal investigation such as financial sources, and collection of evidence independent of the testimony. The victim is not provided with all the necessary information during the procedure, for example, they are not informed when a trafficker is to be released from custody or prison, which is particularly problematic - Jelena Hrnjak points out.
Free assistance
Victims of human trafficking in Serbia find it difficult to reach justice, as the court processes last on average two years and three months, and as many as half of the sentences imposed are within the legal minimum of three to five years, according to a survey by a nongovernmental organization Astra, shared with Vesti.
Even more striking is the fact that out of 14 victims, almost half, i.e. six, were minors, and their privacy was not adequately protected in court proceedings.
Despite the significant improvement of legal, strategic and institutional framework in this area, victims are still faced with serious obstacles in exercising protection and respect of their rights before the court, in accordance with the most important international documents ratified by the Republic of Serbia.
This situation, they say, has not changed significantly compared to previous years.
- As much as 45 percent of proceedings for the criminal offense of human trafficking lasted between one and three years, the process for nine out of ten first instance verdicts, according to available data, lasted five years and nine months on average, while the shortest proceeding lasted for one month - Astra says, citing verdicts that are still at the legal minimum, with 50 percent of them from three to five years old, 38 percent for more than five years, and 12 percent below three years.
Writing such reports and analyses, according to Hristina Piskulidis, Astra's communication manager, is one way of influencing judicial authorities to respect domestic and ratified international documents in the field of protecting the rights of victims of human trafficking during the process, and to apply the laws consistently.
- In addition to all that, it is also necessary to have cooperation of governmental and nongovernmental actors dealing with the issue of human trafficking, as a joint message on the need to comply with the law, the pressure from domestic and international public, and a political will to influence this - says Piskulidis.
During last year, Astra's SOS hotline rang 3,500 times, with about 70 percent of calls being directly related to human trafficking, and more than a fifth preventative. That line provides victims with psychological, legal, medical and other forms of assistance free of charge.
Forced to begging
Jelena Hrnjak points out that the greatest challenge lies in the fact that this position of victims before the court depends on judicial discretion. That is, whether a person has the status of a particularly sensitive witness that can provide them with a lower degree of stress and secondary victimization, depends solely on the judge's decision.
As she says, most of the victims are Serbian citizens exploited both in Serbia and abroad. The most common forms are sexual and labor exploitation.
- They are mostly multiple exploited, with children suffering sexual and labor exploitation, forced begging and forced marriage. Serbia has also proven to be a country of origin, transit and destination for children, women and men trafficked for the purpose of sexual and labor exploitation forced criminality, begging and forced marriage. Serbian citizens are at risk of all forms of exploitation, both within the country and abroad. Within the country, they are mostly exploited up to 100 km from their place of residence, while abroad our citizens are most often being trafficked in the EU and Russia - says Jelena Hrnjak.
Warning from the Ministry of the Interior
Ministry of the Interior warns that this criminal offense begins with recruiting as a deliberate criminal activity to bring or keep someone in deception about solving an important life issue such as marriage, work, education, travel… The phase of transporting of a victim comes next, with accommodation in the destination country, and victims are often not even aware that they have entered the human trafficking chain and believe everything they have been promised by the traffickers. Exploitation follows, bringing huge profits to traffickers who therefore do their best to establish control over the victims.
Lack of training
Jelena Hrnjak emphasizes the lack, or insufficient role, of victim support services as a challenge in Serbia.
- Even in the parts of Serbia where these services exist, expert public is not familiar with how they are used. These services employ persons who are lawyers, or belong to other associate professions by education, not persons who are primarily from assisting professions. There is a lack of training and additional resources for these services - she said.
Dangerous ads
Job advertisements in Serbia are the most common trap for human trafficking victims. The matrix is similar, a victim, mostly female, is looking for a job, responds to an advertisement, goes to an interview, falls into the trap of human traffickers and often ends up in prostitution. It also happens that a job is being offered to the victims by the acquaintances who are familiar with trafficker's acquaintances. Men who fall into such trap are forced into labor or thefts, and children from Roma population most often end up in the begging chain or are forced into thefts.
Sale and purchase
Human trafficking is sale and purchase, holding a person for the purpose of exploitation which is always achieved by force, threat, fraud, abuse of authority or a difficult position, abduction... The aim is to make financial or other gain through exploitation, whether sexual, forced labor, begging, forced criminality, illegal coercion into marriage, and even the worst option, organ trafficking.