When a woman supports other woman, incredible things happen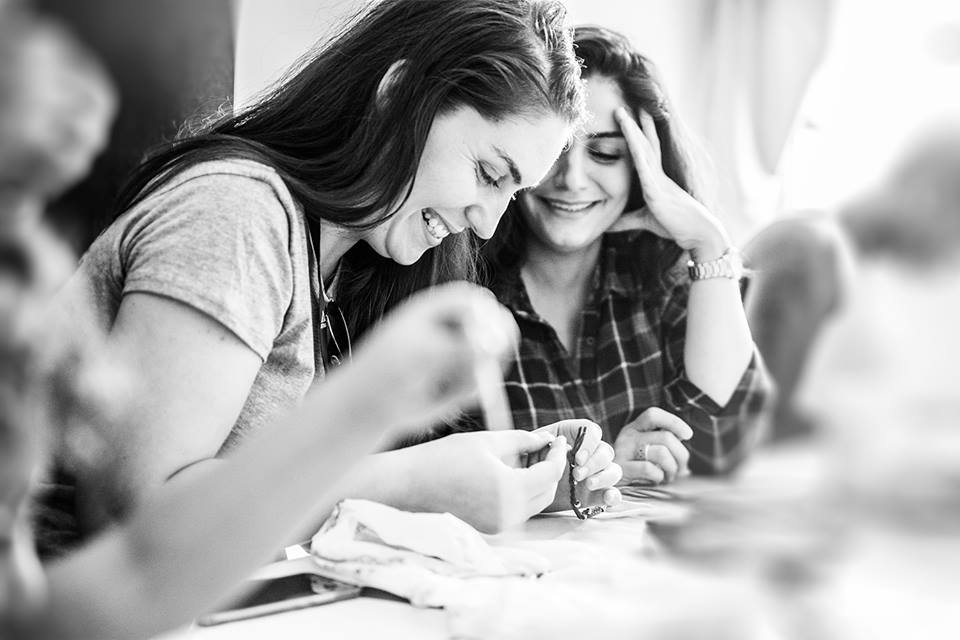 When a woman supports other woman, incredible things happen
Thanks to the project "Local support for the most vulnerable refugees" implemented with the support of the United Nations Population Fund (UNFPA), solidarity among women got its finest  form!
"When a woman supports other woman, incredible things happen!" says one of the participants of the workshops that are regularly organized in the Asylum Center in Krnjaca. These women remind us about the significance of solidarity, support, and activism among women on the road to rooting out gender inequality and making miracles happen, as they put it.
"This is a new experience for us, we are engaged, valued, respected, and listened to. Our voice is heard!" The voice of the women we work with reminds us regularly on the importance of listening to each and every woman and giving her the power of making decision and speach. In times when political participation is almost a mission impossible for refugee women and migrants, NGO Atina has been trying to help them being heard by conducting direct support activities.
With the support of the UNFPA empowerment workshops, counseling, advising, and long-term direct support are provided, thus enabling women and girls not only become independent and fight for their rights, but to change the world around them.
Last but not least, we should not forget that if we want to attain gender equality we have to be solidary; our workshop participants constantly remind us about that with the following quote "Behind every successful woman there is a tribe of other successful women who have her back!"
The project "Local support for the most vulnerable refugees" will be conducted by the end of July 2018 in three towns in Serbia with the purpose of enhancing the position of women and girls refugees.