Women and financial inclusion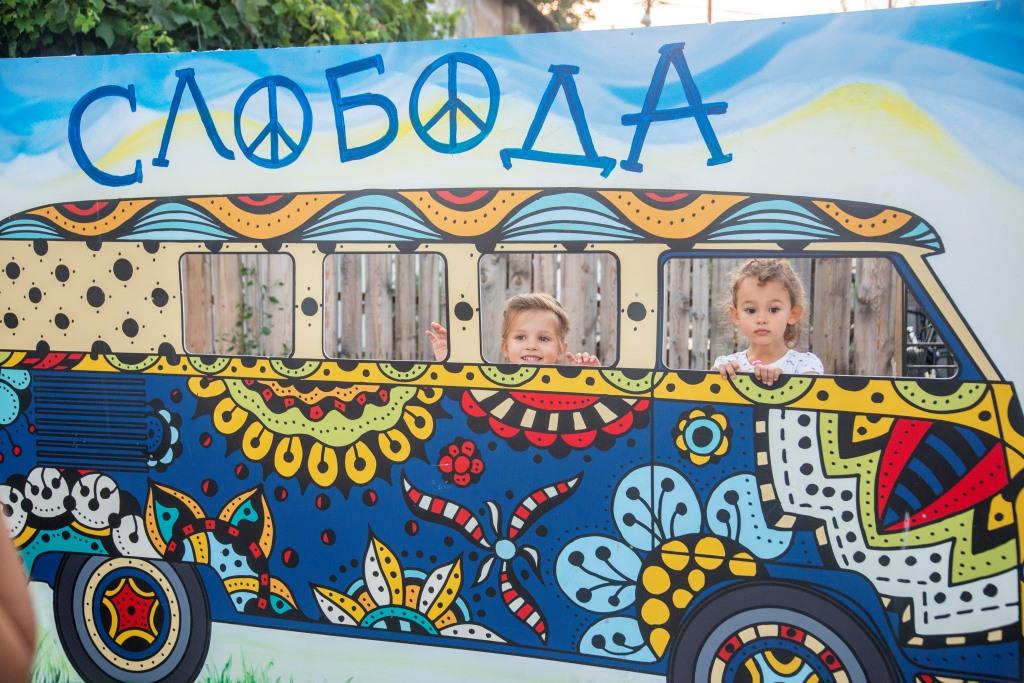 Photograph: Jakov Simović
Women and financial inclusion
From several studies focused on women's economic empowerment, it is clear the main obstacle for women is accessing finance. In many countries, women cannot obtain the necessary funds to start a business and they cannot attract investors as their male counterparts. This trend is so dramatic and obvious that many international institutions have tried to develop programs and projects to tackle this gap.
Women and financial exclusion
Financial inclusion is defined as "all initiatives that make formal financial services available, accessible and affordable to all segments of the population namely women" (African Development Bank). It is one of the most important dimensions for the Sustainable Development Goals and it is intimately linked with women's economic empowerment.
However, many women are still financial excluded. Currently, there is about one billion women in the world that do not have access to formal financial services. According to Global Findex data, "fifty-six percent of all unbanked adults are women". There is still a lot that needs to be done in order to guarantee all women access to formal financial services, and that includes tackling social norms, literacy, digital inclusion, and discriminatory policies.
The World Bank's Women, Business and the Law (WBL) measures gender inequality in the law across the world. The data presented in the 2019 report is overwhelming: "104 economies still have laws preventing women from working in specific jobs, 59 economies have no laws on sexual harassment in the workplace, and in 18 economies, husbands can legally prevent their wives from working", leading to 2.7 billion women who are restricted to work as they wish. 39% of countries do not prohibit discrimination based on gender to open an account, and 22% do not prohibit discrimination based on gender to have a debit card in the person's own name. Over one-third of economies also restrict women's agency and freedom of movement. Close to 40% also place restrictions on women's property rights.
In Serbia, a joint report by the World Bank and the Serbian government found "disincentives to work and to hire embedded in the tax and social protection systems", which limit women's economic opportunities. It also found the employment gap between women and men to be substantial, particularly among youth and in rural areas and that the main areas with "low achievements and prominent gender gaps are related to the quality of work, access to financial resources, and social activities".
Gender-transformative approach
When discussing women's access to finance and financial services, it is important to remember that the reasons for such gaps are strongly related to gender inequality. Therefore, any approach that is solely focused on policies from a "neutral" standpoint will not be able to take into account the different ways in which women are barred from financial services, either by formal rules or informal customs.
According to the 2018 report Beyond Access: Exploring gender-transformative approaches to financial inclusion, what is lacking in many studies and proposals that want to tackle the financial inclusion gap between women and men is precisely that awareness that different power roles and social structures might be just as important as financial policies and formal rules.
That is why the authors of the report support a gender-transformation approach to financial inclusion, which they define as an approach that "shifts the focus towards challenging gender inequalities in the power relations, socio cultural norms, and regulatory frameworks that shape financial systems". According to the authors, this approach is more holistic and effective, since it targets "three key dimensions of change and associated outcomes: enhanced women's empowerment; strengthened relationships between people, at home and beyond; and more enabling rules and practices, including socio-cultural norms".
The important message to remember is that a gender analysis of the ecosystem of women entrepreneurs and financial institutions is of the utmost importance to foster the financial inclusion of women. As the report mentions, the financial inclusion of women might have surprising effects on other dimensions, such as a reduced incidence of intimate partner violence. Unfortunately, as it is often the case, there is not sufficient data to identify best practices and outcomes yet – we need to promote more gender-transformative approaches and study them to discover which strategies work the best.
Social entrepreneurship and financial inclusion
There are many links between social entrepreneurs and financial inclusion. Many social enterprises are devoted to economic empowerment of vulnerable communities, but investing in social enterprises is also a way to foster the financial inclusion of the people leading and working for such companies. Microfinance institutions, for example, are instrumental in providing access to financial instruments to low-income people. Although its global impact on women's economic empowerment is still a topic of debate, access to microcredit is still an important tool for financial inclusion. Social enterprises focused on financial education, digital education and training also play a role in reducing the financial inclusion gap.
Policy priorities for a gender-sensitive financial inclusion
The Alliance for Financial Inclusion, the largest international organization focused on financial inclusion, identified in a 2017 guideline notes the main policy priorities to close the financial inclusion gap between women and men:
1.     "Explicit policy objectives and sex-disaggregated quantitative targets;
2.     Collecting and analyzing sex-disaggregated financial data;
3.     Reforms to legal and regulatory frameworks to create space for innovation that supports greater financial inclusion of women;
4.     Development of a financial infrastructure;
5.     Refining and strengthening financial consumer protection regulation to address concerns of women clients;
6.      Financial education and financial literacy;
7.     Tackling legislation and regulations that address the social constraining women's financial inclusion and which are beyond the scope of the financial sector."
By making visible the persistent gender gap in financial inclusion, acknowledging the differences of treatment between women and men and the different ways by which they are impacted by regulations and laws, we might finally start to change the system to fit women's needs. What we need are not supposedly "neutral" policies that harm women, but the recognition of women's needs as just as important as men's.
This text was produced in the framework of the project "Support to Priority Actions for Gender Equality in Serbia", implemented by the United Nations Entity for Gender Equality and the Empowerment of Women (UN Women) with funding from the European Union. The views contained in the text are those of the authors and do not necessarily represent the views of UN Women, the United Nations or any of its affiliated organizations. The project is part of the initiative for supporting women entrepreneurship, women in rural areas, decreasing labor market and employment discrimination, encouraging dialogue on the importance of economic empowerment of women and exchange of knowledge and information among women entrepreneurs.