Bagel Bejgl celebrated first birthday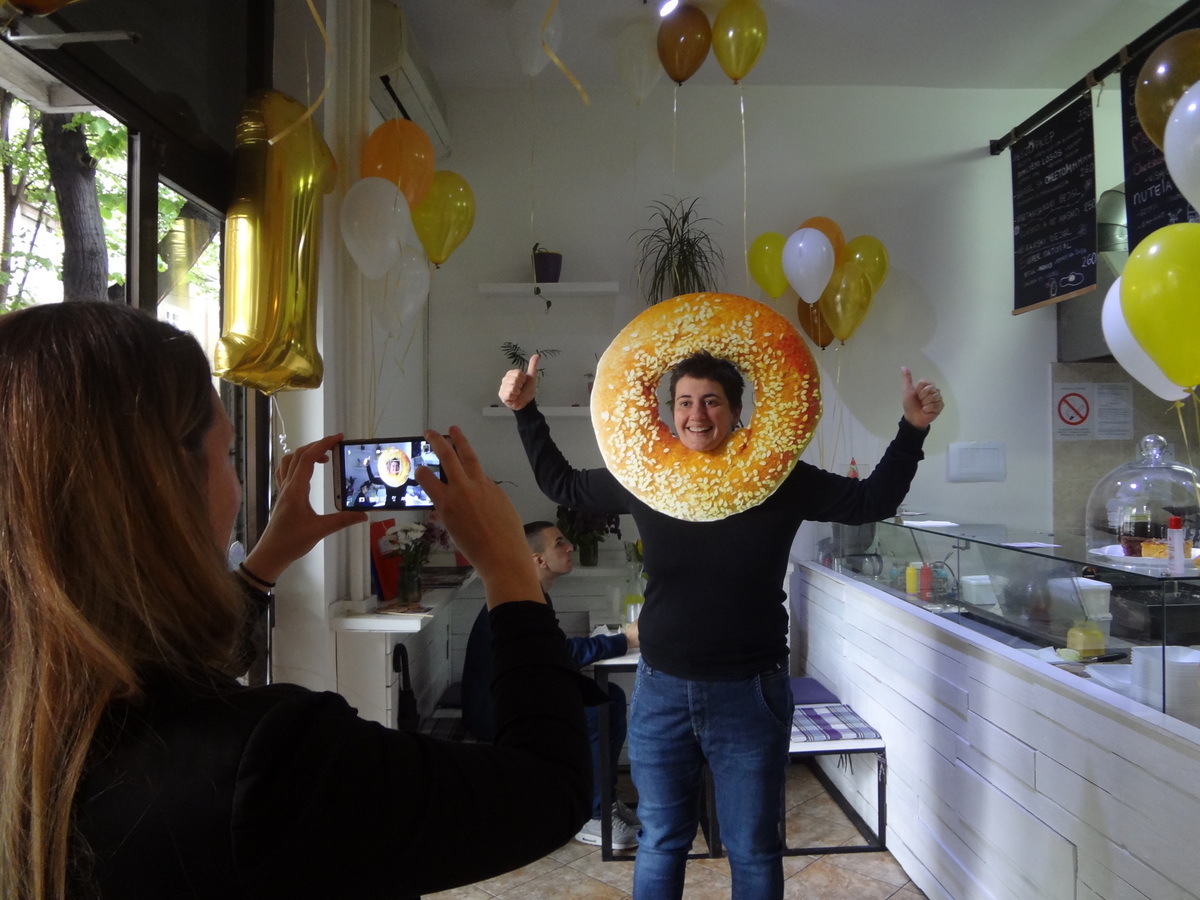 With the sounds of the saxophone and New York jazz, and many guests, NGO Atina celebrated one year since the establishment of social enterprise Bagel Bejgl shop.
Our dear friends, who have supported the initiative to establish Bagel Bejgl shop from the outset, joined the birthday celebration, along with numerous donors and representatives of various national and international institutions and organisations, neighbours and loyal customers and fans of bagel. 
In the past year, Bagel Bejgl recorded a number of successes, improved its offer, developed a catering service, empowered more than 30 beneficiaries by providing the space for training and practice, supported NGO Atina's reintegration programmes, and contributed to raising awareness on the importance of social entrepreneurship, and the issue of human trafficking. We are extremely proud of the development path of the shop, which is as of recent also in the VAT system.
If you have not visited Bagel Bejgl shop yet, you can do it every weekday and on Saturdays from 7:30 AM to 7:30 PM, and you will find yourself in an oasis of good taste, where you will have the opportunity to treat yourself to delicious pleasure, but also give your contribution to the effort to make the world a better place.
Photographs from the birthday celebration can be found via the following link: http://www.atina.org.rs/en/bagel-bejgl-celebrated-first-birthday
More information on Bagel Bejgl shop can be found via the website http://www.bagel.rs/ , Facebook page https://www.facebook.com/BagelBejgl/?ref=br_rs and Instagram account https://www.instagram.com/bagelbejgl/?hl=en