Bagel Bejgl is not a bakery, but a vision of future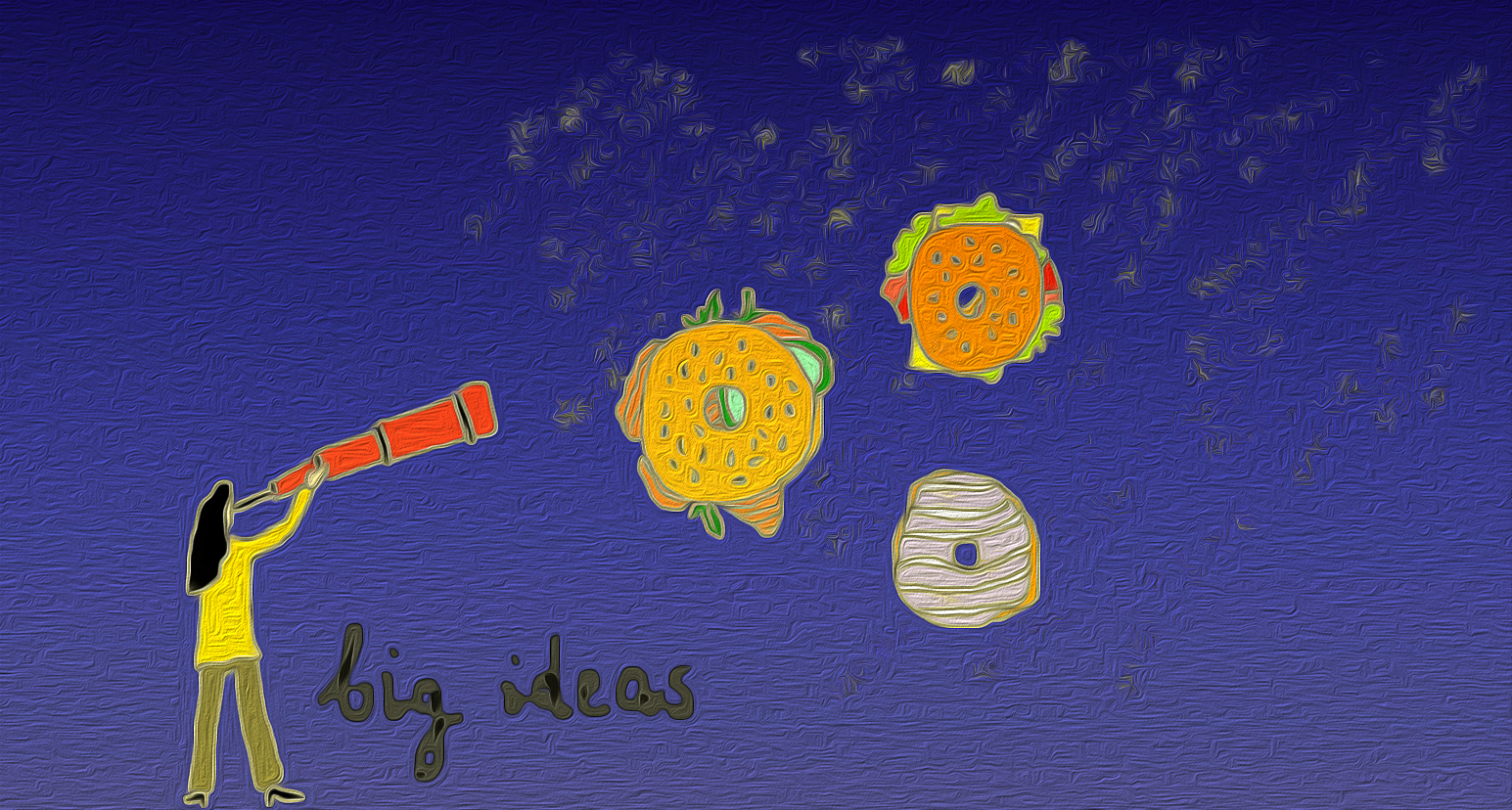 Bagel Bejgl is not a bakery, but a vision of future​
Jelena Hrnjak on courage and women's social entrepreneurship
"Many people do not know that, but Bagel Bejgl is a part of NGO Atina's efforts to provide economic future and sustainability of its programs dealing with social inclusion of victims of human trafficking and other forms of exploitation. We have established a social enterprise in 2014, as place where we offer unique flavor of bagel pastry to our fellow citizens, but also create a space for economic empowerment of our beneficiaries through training and vocational programs, while financially supporting further work of NGO Atina. Bagel Bejgl represents Atina's step toward affirmation and development of social entrepreneurship which more than necessary to our society.
How does Bagel Bejgl contribute to our society?
Bagel Bejlg is a social enterprise whose profits are used to finance programs of support to victims of human trafficking
Bagel Bejgl is a place where beneficiaries of our programs gain knowledge and skills that help them find employment
Bagel Bejgl supports the concept of healthy and fresh food, made out of local ingredients, without additives
Bagel Bejgl supports women's and neighbors' solidarity
Bagel Bejgl is a place where the fight for a more just society is delicious
Bagel Bejgl represents a good development model for small businesses and contributes to decrease of poverty of particularly vulnerable social groups.
We are very proud of Bagel Bejgl. Proud of every woman who was brave enough and who invested a part of herself, not just in Bagel Bejgl but in Atina as well. We are proud that Bagel Bejgl managed to become a prosperous business that continues to grow and develop its products and services. Over 50 beneficiaries of NGO Atina's programs have been trained in Bagel Bejgl shop so far. We are especially working on development of the catering service that has been tasted by many well-known companies, banks, organizations and institutions, and their support represents the key to success and further development of our social enterprise. We invite you to join as well, and contribute to the fight for a just society of equals by promoting the work of our enterprise and enjoying our tasty bagels.
And finally, just like at each and every beginning, we in Atina like to say, "Bagel Bejgl is not a bakery, it is a vision of future, ours and yours".
What is bagel?

Bagel is an original pastry of Jews who lived in Poland, and who continued making it after they emigrated to the United States where it became famous and popular. In some parts of the United States and the UK, bagel has an iconic status, similar to our burek. We make delicious bagel sandwiches, and the process of making this dough is quite specific. It is made out of high-protein flour, kneaded in a special way to develop proteins inside the dough, then left to rest and rise for 12 to 18 hours at the temperature of 4 degrees Celsius. After that, the dough is cooked, then baked, and it all contributes to specific bagel flavor. Bagel is made out of selected varieties of domestic flour, and condiments are selected among the freshest and highest-quality ingredients.
https://www.facebook.com/BagelBejgl
https://www.instagram.com/bagelbejgl.rs/
https://twitter.com/bagelbejgl