Dutch MP in the visit to NGO Atina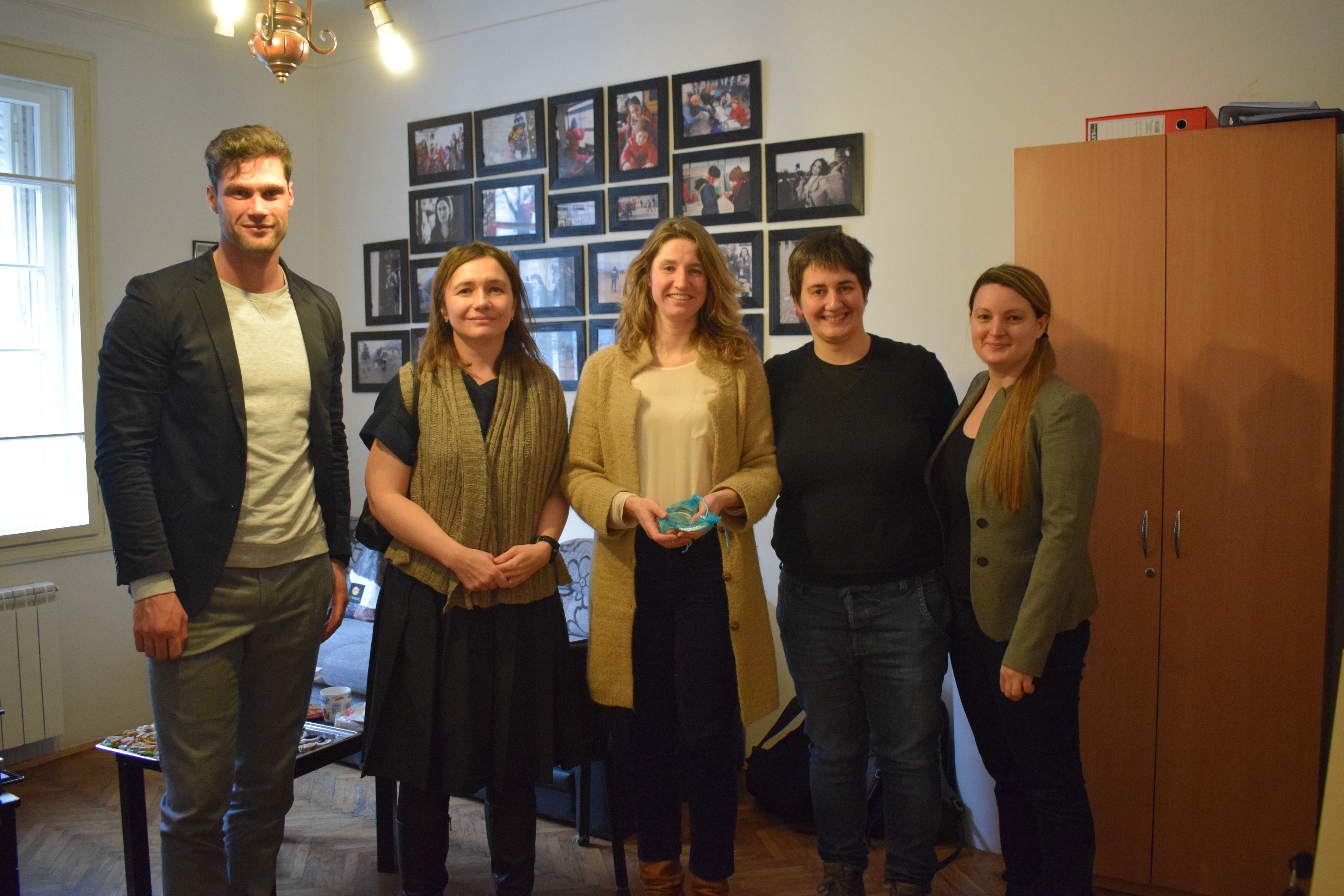 Sharon Gesthuizen, a member of the Dutch Parliament and the Socialist Party, met with the representatives of NGO Atina during the SCI visit to Serbia. The meeting was held in a positive atmosphere and resulted in a fruitful discussion about the refugee crisis, as well as the situation in Netherlands regarding national policies and integration.
During the conversation, our guest showed a special interest in Atina's experience in work with children refugees as one of the most vulnerable groups. She also referred to current trends that accompany this issue, as well as the steps that need to be taken to reduce the risks children refugees are exposed to during the journey, and in the countries of their final destination. Atina's expertise in the field of combating human trafficking in this context has been marked as an invaluable resource and necessary support to young people who have survived this experience, and those who are at risk.
During her long career, Sharon Gesthuizen has been primarily focused on economic issues, asylum and immigration policies in Netherlands. She is remarkably devoted, and tireless in her struggle to support and protect those who are disempowered, and at the same time call to  responsibility those in the position of power. She submitted a proposal to suspend the evacuation of tent camps, following with a motion of distrust against the Secretary of State in 2013 on the grounds of his asylum policy. This year, she also took an initiative to set up an investigation into the role and responsibility of the government in preventing sexual abuse.