Hrnjak Jelena: The problems for victims of violence will only begin after the pandemic calms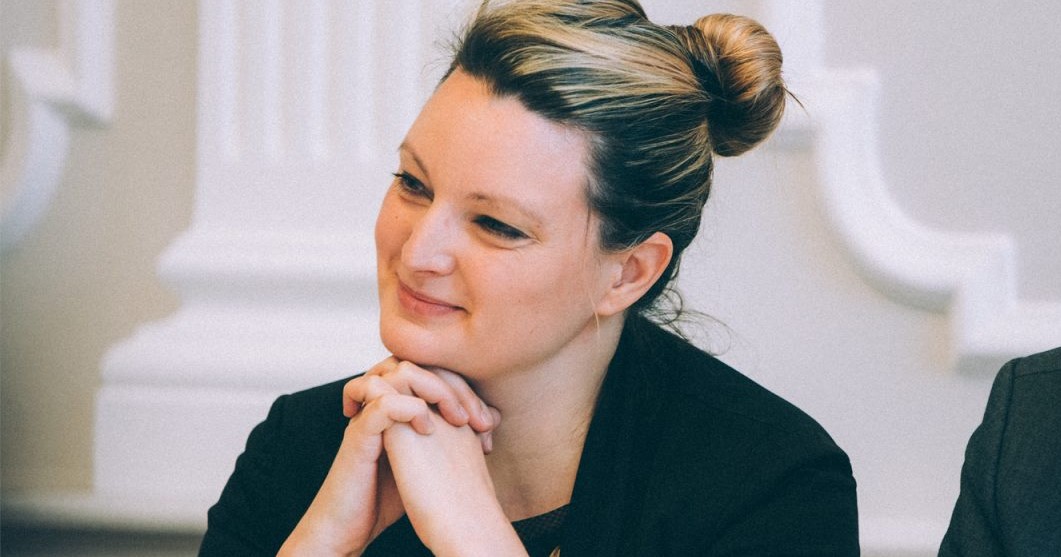 The pandemic has shown that life of a woman, victim of violence, is in many ways reminiscent of a permanent state of emergency due to various factors, and the problems will only begin after the pandemic calms, said Jelena Hrnjak, Programme Manager of Citizens' Association Atina, at the roundtable "The Impact of COVID-19 on the Social Inclusion of Vulnerable Groups".
"Many of them were socially isolated even before the crisis caused by the coronavirus pandemic. These women are familiar with the feeling of distance from everyone, unfortunately even without the COVID-19 pandemic, especially women victims of human trafficking who have been deprived of freedom of movement and decision-making," Hrnjak said at the panel organized by "The European Union's Support to Social Housing and Active Inclusion (EU SHAI)" program, which is funded by the European Union and implemented by the United Nations Office for Project Services.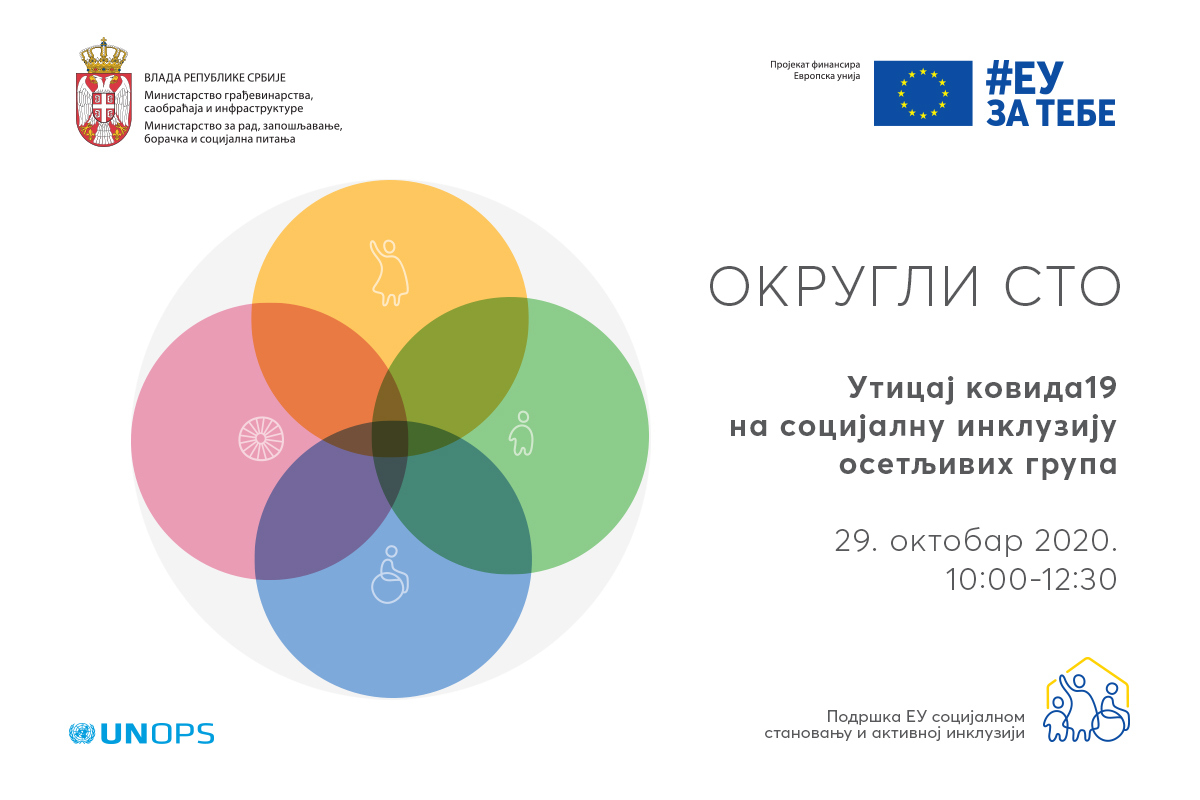 Prominent experts spoke about the impacts and consequences of the COVID-19 pandemic on the social inclusion of vulnerable groups and populations at risk of poverty in Serbia - women victims of violence, Roma, persons with disabilities, and children without parental care. The consequences on employment, education, access to health services and social protection were particularly emphasized.
Hrnjak said that the violence is not subsiding, that "there is a sea of women in Serbia who suffer violence" and that it never stops.
"Wars are fought and ended, but violence against women never ends. The violence has not stopped in COVID-19 either. In Serbia today, from the experience of CSOs, violence only changes forms. This pandemic has highlighted the position of women victims of violence in our country, society, and exposed them to additional risks and challenges, leaving many consequences for their social inclusion," explained Jelena Hrnjak.
Despite the fact that state statistics show the number of reports of violence against women during the pandemic has decreased, this does not mean that there was less or no violence. On the contrary, it means that the victims were less sure that they would receive support, said Hrnjak.
She added that we cannot wait for the victim to ask for help in order to react, in order to even admit that the problem exists. Unfortunately, as she said, this is still the dominant paradigm when it comes to victims of all forms of violence - we are asking whether victims receive assistance and support if they ask for them, instead of asking whether assistance is offered to victims clearly and sufficiently, and whether support reaches them at all.
"That is why it is important, especially today, to have available services of adequate quality for women victims of violence  at all times when planning, creating and implementing activities, but no less important to include the voice of women victims from the very beginning, as well as the experience and voice of authentic civil society organizations that have been dealing with this issue for years," explained Jelena Hrnjak.
Women who have been in the process of exiting violent and exploitative relations face particular challenges, their plans to seek help or report abusers have been postponed, some of them said they would take that step only when all this is over.
"This experience has confirmed what we already knew, and that is that victims must feel safe in order for their recovery to begin at all. The state of complete uncertainty and constant standby has delayed the recovery process for many of them, explained NGO Atina's Programme Manager.
She said that, in addition to these, COVID-19 pandemic exposed many other things as well, and that is life on the edge of poverty, life of women victims on the margins of society, with most of them being over that edge, which makes even basic and minimum livelihood questionable.
"It is this existential pressure, inherent to the victims of human trafficking, that pushes them into an oppressed position, where someone abuses them and inflicts immeasurable damage," she emphasized.
Experience shows that the problem will only begin after the pandemic calms. Atina made an assessment of the situation and needs a few months after the outbreak of the pandemic, by interviewing 36 women victims of human trafficking, and they have some of the parameters.
"Women who started earning money independently, found jobs before the pandemic, and who relied on their own capacities, lost that possibility with this crisis. The vast majority lost their jobs (according to the latest statistics, 78% of them) and there are no visible prospects of finding new jobs after the crisis. A number of them contacted Atina complaining that they had lost their jobs, and many of them worked unrecorded or in wages. Therefore, even the assistance of the state did not reach them in terms of the minimum wage, i.e. a part of it. Also, many victims of human trafficking did not realize the right to 100 euros of assistance, because they did not have ID cards," said Jelena Hrnjak.
She underlined that it is important for the programs to contain both dignified business opportunities and dignified work for women victims of violence, because the efforts made so far have not been enough.
"We must provide preconditions for victims of violence and human trafficking to be included in the labor market. Without the economic independence of women - violence cannot be stopped; restrictive economic measures have led to more layoffs and unpaid absences, making women again more economically vulnerable and more susceptible to economic violence. After each period of crisis, some persons need more time to get back on their feet, and women victims are often in that position," Hrnjak emphasized.
There were also problems with the accommodation of women victims in shelters, as there were no rooms for self-isolation, while women could not be entered into support programs without being tested negative for coronavirus.
Programme Manager of NGO Atina added that many women living in violence do not have their personal phones and computers through which they could ask for help, or are prevented from using them without the supervision of the perpetrator of violence in isolation.
Hrnjak said that this COVID-19 pandemic has taught us that human rights and women's rights must be conquered again and again, the rights that belong to victims of human trafficking, but are often not available to them; that institutional response alone is not enough, and that without civil society organizations (without the mobilization of citizens, private sector, volunteers) it is not possible to provide an adequate response (state institutions in the field of human trafficking victims' protection presented the statistics showing that they managed to respond to only 30% of the needs of human trafficking victims in the pandemic, i.e. 70% or the majority were provided by civil society organizations).
"We have learned that online services are necessary but not enough, and that nothing can compensate for direct human contact," Hrnjak emphasized.
Atina also runs a licensed service of assisted housing, along with a day center intended for women and girls, victims of human trafficking, so the services had to be reorganized and maintained during the pandemic, Hrnjak reminded. In addition, Atina provides support and accommodation for migrant women, victims of gender-based violence.
"We are on our own, without support. The state must begin to take responsibility and fulfill its obligations toward all these women, primarily in financial sense toward support programs and licensed service providers from the ranks of civil society organizations that do not stop with their activities even during the greatest crises, and effectively adapt programs to the needs of women and girls. Without building a true partnership with civil society organizations, that is not only declarative, we as a society cannot make a change," concluded Jelena Hrnjak, Programme Manager of Atina.