Join us at the roundtable Sustainable Freedom!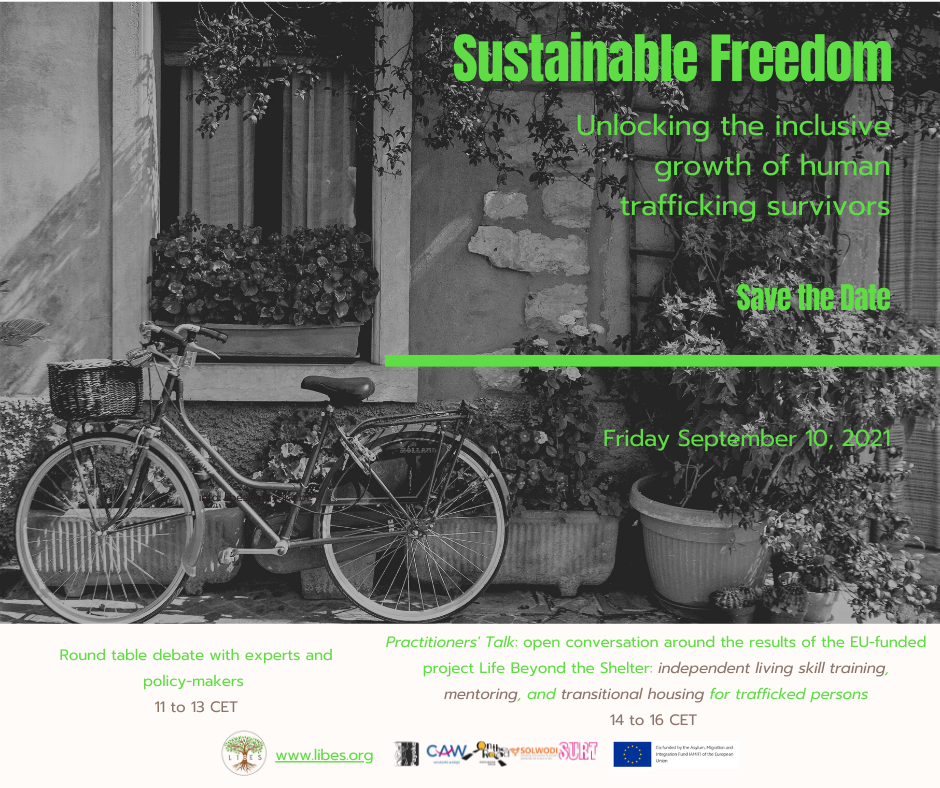 There is not much time left to apply for an incredible event we are very much looking forward to!
On Friday, September 10 (11-13 CET), we will be in the company of phenomenal speakers and experts in the social inclusion of human trafficking victims, at a roundtable "Sustainable Freedom: Unlocking the inclusive growth of human trafficking survivors". Join us there!
You can register via the following link: https://shortest.link/TPA
Zoom link for the event: https://shortest.link/S4A