Local support for the most vulnerable refugees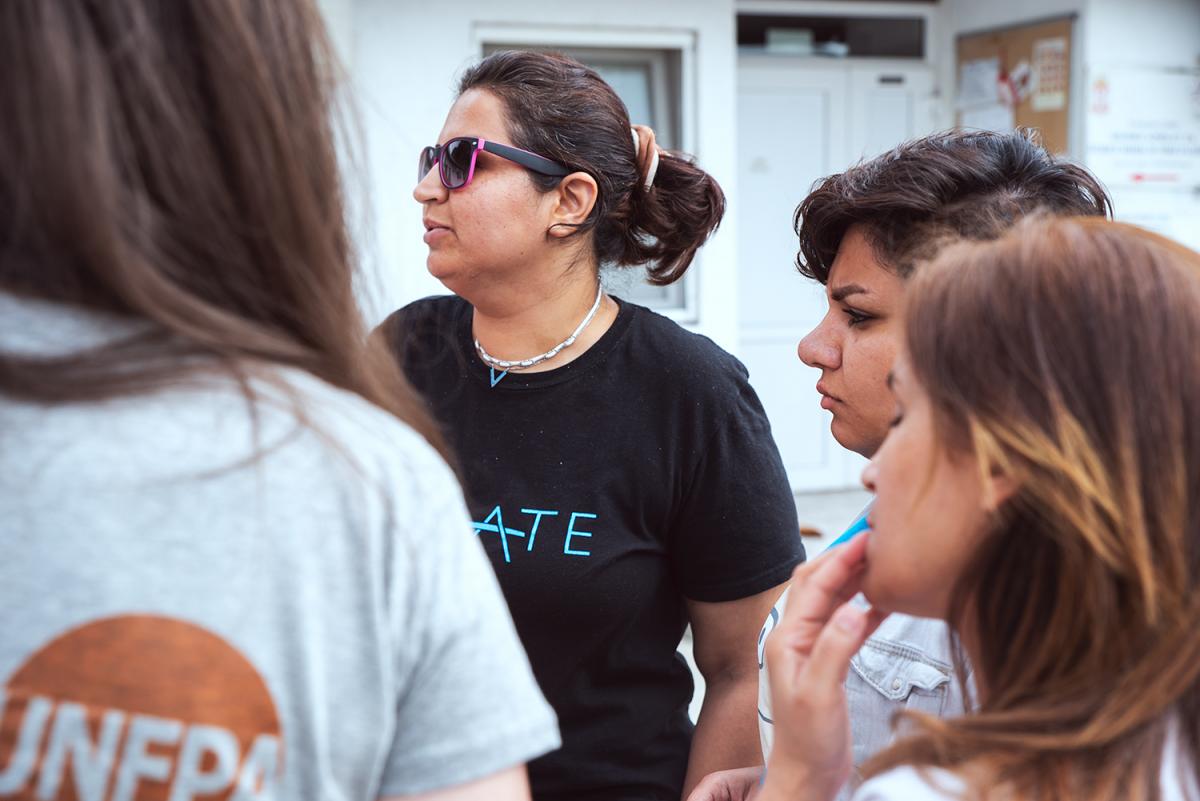 Local support for the most vulnerable refugees
NGO Atina in cooperation with the United Nations Population Fund (UNFPA) has been implementing the project "Local support for the most vulnerable refugees". The objective of the project is improving the position of women and girls refugees in Serbia. The project started in April and will end by the end of July 2018.
So far 41 individual counceling sessions have been conducted, 38 empowering workshops for 398 women and girls, as well as the long-term support for 38 female service users coming from the refugee and migrant population.  All activities are conducted at three locations - Asylum Center in Krnjaca, Bogovadja and Atina's Reintegration Center.
Thanks to these activities we have managed to provide possibility for women and girls not only to be heard and respected, but to become advocates for their own rights. In these workshops they had the chance to hear for the first time what feminism is, what their rights are and how they can  exercise them. Moreover, they were taught on the activism and the importance of each person's active engagement in society.  
"I want to advocate for the women's rights and gender equality! I want all girls to go to school, learn and be respected! I want to be an active citizen who will make a difference in the world! – this is the statement of one of the workshop participants who is regularly involved in designing and conducting activities in this project. Owing to the active participation of women and girls refugees in this project, they have acquired the decision making power which they haven't had before. Their full participation will enabled sustainable implementation of this type of activities in the upcoming period too.