NGO Atina licensed the first service for victims of human trafficking in Serbia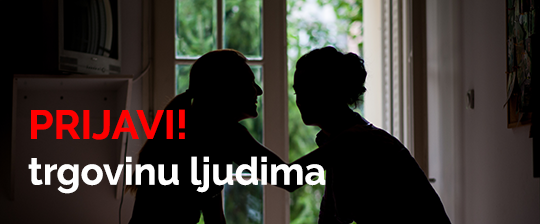 Citizens' Association "Atina" has become licensed to provide the service of assisted housing intended for girls and women - victims of human trafficking and various forms of exploitation.
This is the first licensed service for victims of human trafficking in Serbia, and the result of a 15-year-long effort of Atina's team to have the state recognize this service as necessary and indispensable in providing support to women who survived such form of violence. Assisted housing service represents a scope of activities aimed at providing victims of human trafficking economic empowerment, independence, reintegration and inclusion into the community, simultaneously improving the overall quality of life of these women in a social environment by aiding and developing their potentials.
Today, March 8, 2018, on International Women's Day, we are remembering our beginnings in 2003, when Atina opened Transition House, a specific support program for girls and women who were in need of safe accommodation. During all these years, 302 women and girls have found their shelter within this house which has, since its establishment, remained the only space in Serbia that offers such specialized accommodation form. Today, many of these women and girls live their fulfilled lives independently, and this service has provided them an opportunity to choose and exit the situation of violence.
Although the state has recognized the need to provide safe accommodation service, and on several occasions announced the opening of a safe house, this has not happened to date. During all these years, Atina has been managing to keep this program running, overcoming various issues, in order to provide women the opportunity to enter the recovery process and escape the violence they suffered.
We sincerely hope that this time is behind us, and that the state will further recognize the importance of Atina's activities related to safe accommodation for women victims of human trafficking, and that it will provide financial and logistical assistance to help these activities run smoothly.
We wholeheartedly and solidarily thank all the supporters of our organization, ideas, and values we stand for!
Atina's team, in Belgrade March 8, 2018