Open call: Reporting on Gender-Based Violence in the Balkans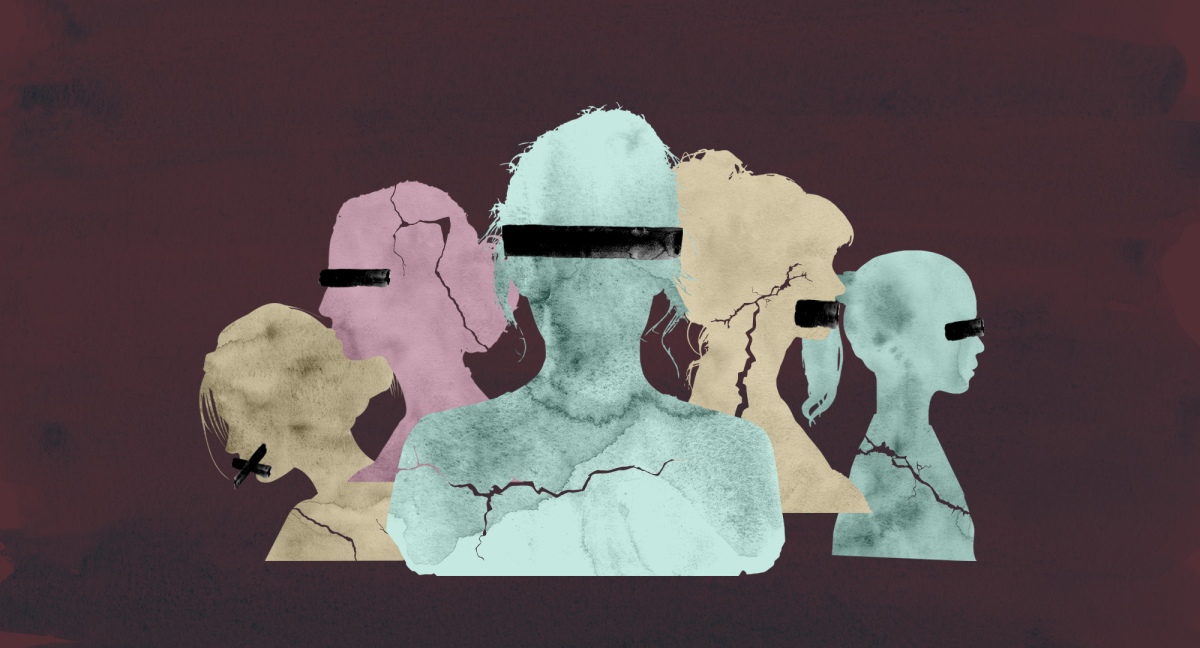 Illustration: BIRN/Igor Vujcic
Journalists and writers from Albania, Bosnia and Herzegovina, Kosovo, Montenegro, North Macedonia and Serbia are invited to apply for a specialised programme that aims to examine and expose different aspects of the trend of offline and online gender-based violence in the region.
BIRN has partnered with ATINA NGO to counter the growing trend of violence based on the victims' gender by increasing the capacity of journalists to understand the complexity of gender-based violence and exploitation and empowering them to engage in covering gender-related issues. Through its programme, BIRN is looking for journalists and writers interested in revealing the scale of gender-based violence in the region.
We are offering a specialised, eight-month programme that includes: on-the-job mentoring and editorial sessions to produce high-quality journalism; educational sessions focused on gender-based violence; financial support and assistance.
We are particularly interested in stories that cover under-reported topics of violence against women in the region. The applications will be evaluated based on the following: relevance of the presented story, feasibility, originality of the piece, professional qualifications of the applicants, motivation expressed in the application and journalistic approach
Each selected candidate/team will receive a bursary of 1,000 euros to support their reporting. If the story covers more than one of the targeted countries, this will be seen as an advantage.
To apply for the programme, use the application form attached below to send us your story proposal.
This call is open until August 21, 2021.
Why?
Through its current ongoing monitoring process, BIRN has mapped numerous cases of digital rights violations directly linked to gender-based violence.
Particularly during the COVID-19 pandemic, women were exposed to increased violence both offline and online. Based on the evidence, BIRN reported that the rates of domestic abuse went up since states in the Balkans began imposing strict limitations on movement in the fight against COVID-19.
Gender-based violence is prohibited under numerous international conventions, as well as under national laws in many countries. But the legal framework is often hazy when it comes to online gender-based violence, even though the consequences can be equally as destructive. Online perpetrators frequently go unidentified.
While both women and men report exposure to such violence, the data indicate that women and girls are the most common victims of online violence. They suffer the most drastic forms of violence and are most affected by the consequences of this type of violence. The need for more thorough research on violence against women and girls is indicated by the fact that 9 million girls in Europe say they experienced some form of digital violence by the age of 15, that one in five teenagers in Europe report becoming victims of cyberbullying, that girls are at higher risk, and that in 2014, 87 per cent of reported photos of child sexual abuse were photographs of girls.
BIRN's investigation from the previous year on attacks on female journalists in the Balkans has shown that they face online abuse on a daily basis and many have said they were left to suffer alone.
Who can apply?
The programme is open to all journalists and writers who believe they have a good story on an under-reported topic concerning gender-based violence in the Balkans. We also welcome applications from staff reporters from local and national media who wish to co-publish the story with us.
Story requirements
The story must deal with the gender-based violence (online and offline) in the targeted region (Albania, Bosnia and Herzegovina, Kosovo, Montenegro, North Macedonia and Serbia).
The story must be relevant to the Balkan region.
We are looking for in-depth, investigative stories that provide new information or have a unique angle on the issue.
The story should be around 1,500 words long.
Each selected story must be published within six months of receipt of the first installment of the bursary.
How to apply?
Send us your story proposal using the story grant form, downloadable here.
Please send the completed form together with a signed declaration and your CV to applications@birnnetwork.org  no later than August 21, 2021.