People smugglers only winners as Balkan borders shut, warn aid groups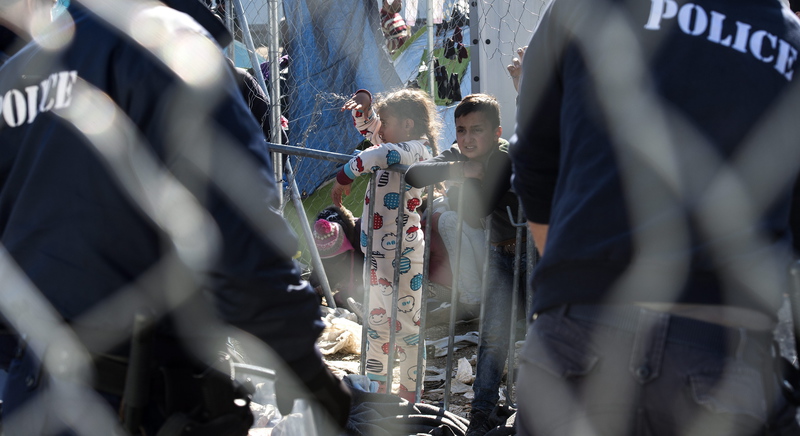 Belgrade (dpa) - Organized crime - along with a variety of schemes exploiting vulnerable people - will be the main beneficiary of recent decisions to seal borders and keep migrants from crossing the Balkans, international aid workers warned Wednesday.
"We are concerned that this will fuel the people-smuggling business. This situation is good only for them," a UN refugee agency (UNHCR) spokeswoman, Mirjana Ivanovic-Milenkovski, told dpa.
"People fleeing violence will not stop because a border has been closed," she added.
UNHCR estimates that some 2,500 people are presently stranded in Macedonia and Serbia, with no hope of legally continuing towards wealthy EU countries to seek asylum there. 


An additional 30,000 or more are in Greece, blocked by a series of sealed borders - indeed, all the ones between Greece and Western Europe are shut - even as more refugees arrive daily from Turkey.
If there is no legal path, then many will take the illegal route, Jelena Hrnjak of the Belgrade-based Anti Trafficking Initiative (Atina) group.
"We're back to square one, at the point that we had before this migration crisis exploded last summer - we again have no legal channel for people running for their lives," she told dpa.
Before the pressure of migrants forced countries on the migrants' favoured route - Macedonia, Serbia, Hungary, Croatia and Slovenia - to organize shelters and transport, there was only the illegal passage, often with criminal smugglers. Those still stand at the ready.
"The process of stifling the flow of refugees was not carried out alongside an effort to stifle organized crime that preys on these people," Hrnjak said.
And the smugglers are ready, already reopening the paths they used earlier, skirting or cutting razor wire fences that have sprung up in recent months between Macedonia, Hungary and Slovenia.
Additionally, the nature of the people arriving this year means it's not only the smugglers who will be taking advantage of them, she warned.
That's because the first wave of refugees, mostly Syrians, included wealthy and educated people who had some ability to stand up for themselves. 
"Now we see many arriving with little or no money. And their desperate situation pushes them right into the clutches of human traffickers, into the position of slaves," Hrnjak said.
People without money can only pay traffickers by performing services, as unskilled pilots of boats in the Aegean, as sexual slaves and in a multitude of other ways.
Smugglers give no guarantee of passage, much less ones of safe passage.
A year ago, a van with 52 migrants crammed inside crashed on a Serbian highway, injuring 42, several of them critically.
In April, a train killed 14 exhausted people sleeping on a Macedonian railway track. In August, 71 people suffocated in a lorry smuggling them from Hungary to Austria.
In other cases, groups were brought to a mountain or a forest, let out of a van and told they were in Austria, when in fact they were left to freeze in Bulgaria.
The danger of hiring smugglers will not stop the refugees, Hrnjak estimated. "They are running from real horrors," she said.
An Iraqi refugee stranded on Macedonia's border with Serbia since Friday, after spending three weeks in Greece, told dpa by phone Wednesday that his family and several others had decided to continue their trip illegally.
"If they say we must return to Greece, we will have no other choice but to continue with [smugglers]," said the 37-year old man travelling with his wife and small son.
The original text can be read on the follow link:
http://www.dpa-international.com/news/top_stories/people-smugglers-only-winners-as-balkan-borders-shut-warn-aid-groups-a-48525516.html