Representatives of the organization Green Shoes Arts visited NGO Atina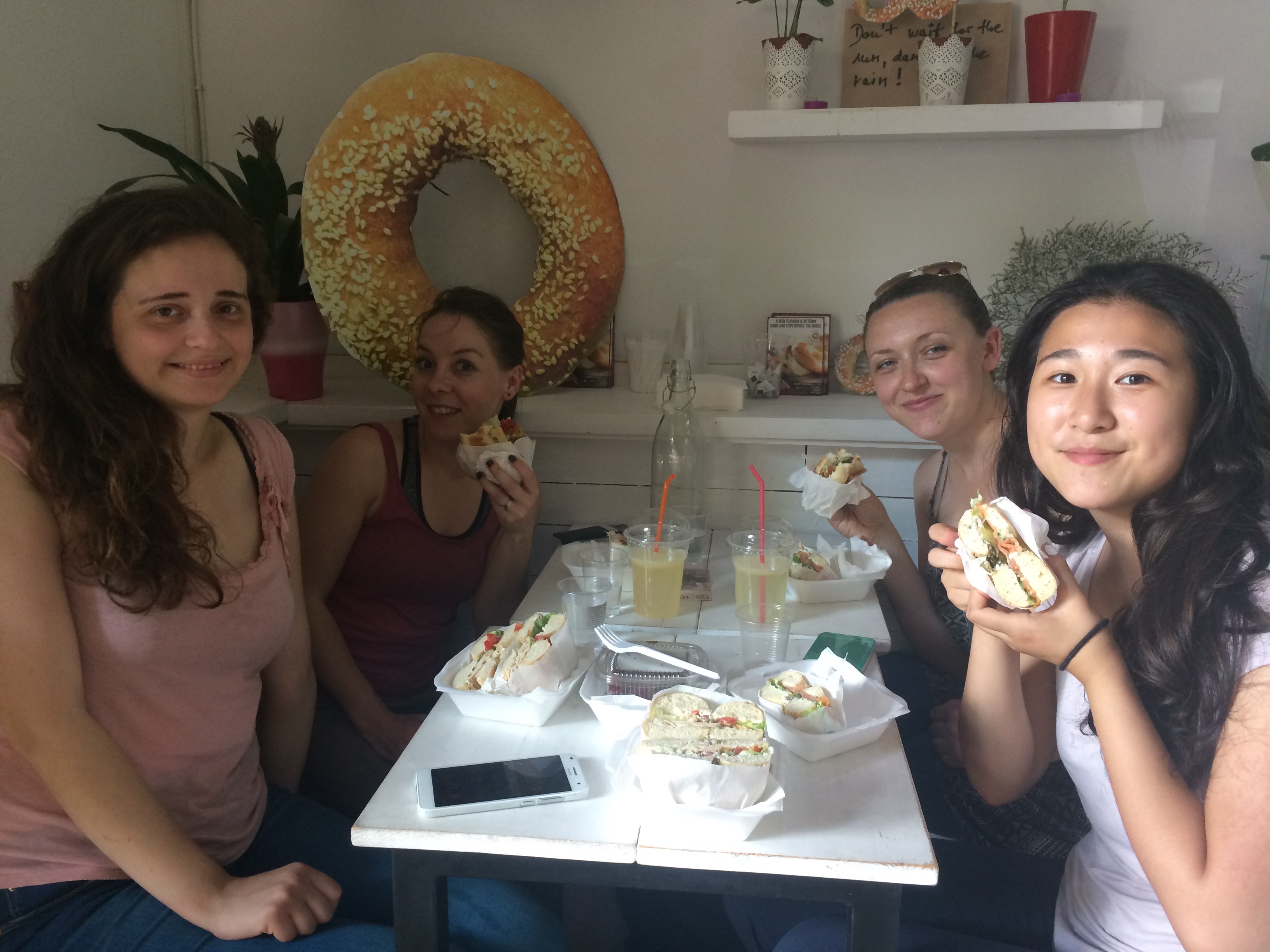 Representatives of London-based, non-profit organization Green Shoes Arts, Nikki Watson and Lauren Crowley, visited Belgrade and NGO Atina at the end of June aiming to exchange experiences in the field of provision of support and assistance to children and youth, especially members of socially marginalized groups.
During their stay in Serbia, the activists were introduced with programs of comprehensive social inclusion of the victims of human trafficking implemented by NGO Atina, activities carried out by mobile teams on the ground aimed at providing direct assistance and support to the most vulnerable among the refugee population, as well as projects that are realized within the Roma settlements and shelters for children.
Green Shoes Arts, which was founded in 2009, is an organization that provides a wide range of innovative, fun and sustainable participatory art projects in different fields of art.
Green Shoes Arts was created with the belief that participation in art changes and improves the community. Current and previous work of the organization consists of successful theater and dance programs for youth, visual arts, music and drama workshops for adults with mental health issues, as well as accredited programs in art schools.
More about the work of the Green Shoes Arts organization can be found via the link: http://www.greenshoesarts.com/
You can read this news at serbian language via the link http://www.atina.org.rs/sr/predstavnice-organizacije-green-shoes-arts-u-...