Together in the fight for the rights of refugees with Russian prima ballerina Irina Kolesnikova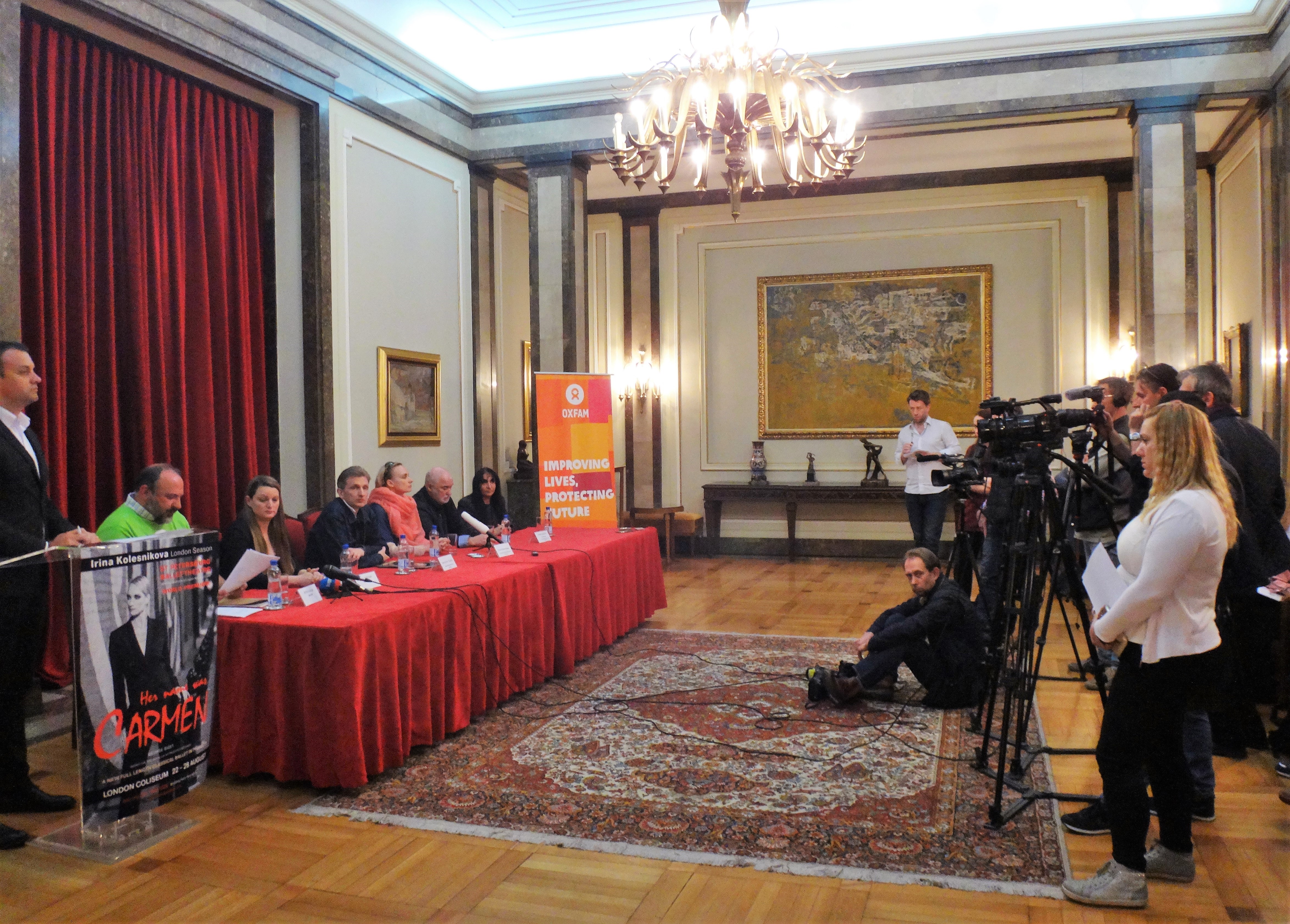 Russian prima ballerina, Irina Kolesnikova, visited refugee camps in Tabanovce, Preševo and Krnjača and announced a new version of "Carmen" of the St. Petersburg Ballet Company, which seeks to highlight the problems of refugees in Europe. With the support of the international humanitarian organisation Oxfam, Kolesnikova wants to show how the answer to one of the biggest crises in Europe can also be provided through art, and she will, together with the choreographer of the St. Petersburg Ballet Company, set up a new "Carmen".
After the visits to the refugee camps, Irina spoke about the experience in direct contact with the most vulnerable refugees at a press conference held on April 21 at the City Hall in Belgrade, together with representatives of international humanitarian organisation "Oxfam" and programme manager of NGO Atina, Jelena Hrnjak.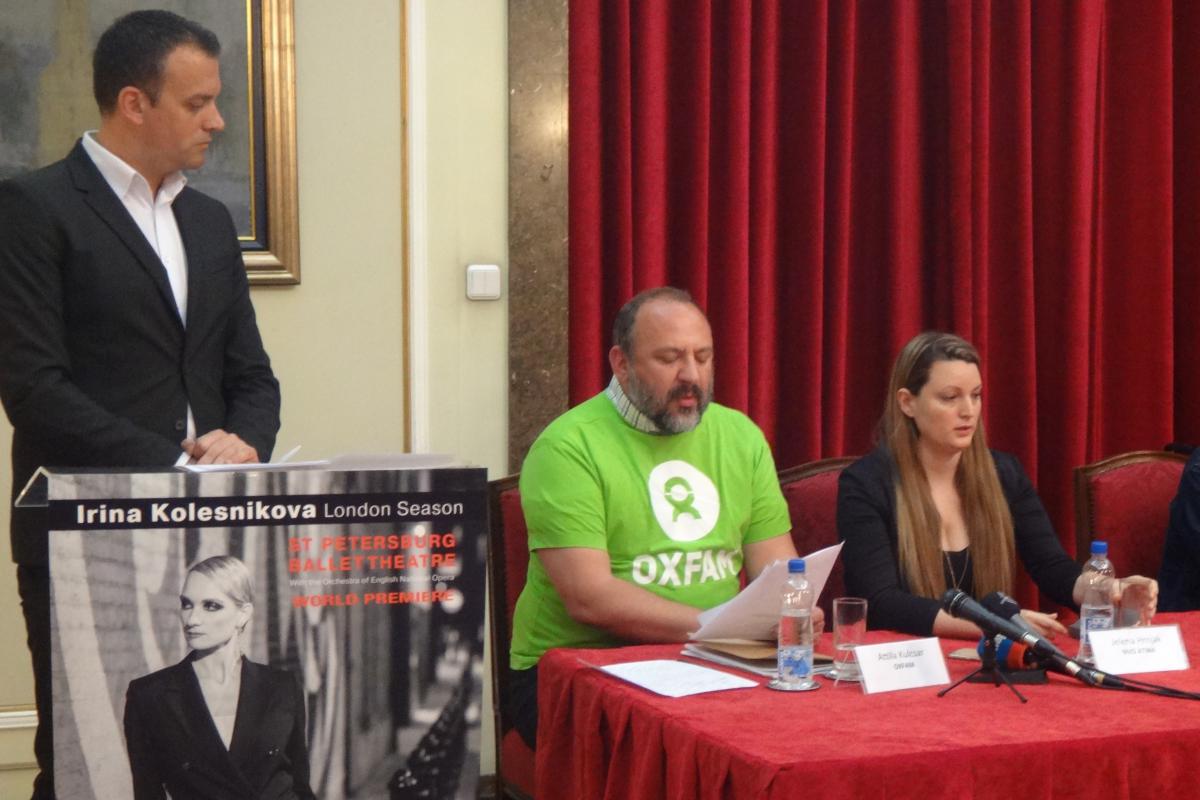 NGO Atina's representative Jelena Hrnjak spoke about the expertise of NGO Atina which has been used for the purpose of providing assistance to the most vulnerable refugees and those who survived gender-based violence, and have been recognised within the refugee population, and about the need to strengthen the system in order to recognise and adequately respond to this problem.
"Irina and the St. Petersburg Ballet Company are deeply committed to the goal to, through their special artistic skills, point to one of the world's greatest humanitarian crisis caused by inequality and violence", said Vincent Koch, Regional Director.
The ballet performance "Her Name Was Carmen" will be run from August 25 to 28 at London's Coliseum, after which there will be a world tour. One pound from every ticket sold is intended to support Oxfam's activities in the region.
Photographs from the event can be found on link http://atina.org.rs/en/together-fight-rights-refugees-russian-prima-ball....
More on the event can be found through the following links:
http://www.reporter.rs/2016-04-20/rts/ruska-primabalerina-obisla-izbeglice-u-srbiji-23984476.html
http://www.rts.rs/page/stories/sr/story/125/drustvo/2290758/ruska-primabalerina-obisla-izbeglice-u-srbiji.html
http://www.politika.rs/sr/clanak/353556/Balet-Sankt-Peterburga-Karmen-u-izbeglickom-kampu
https://www.youtube.com/watch?v=a0_WSHy4Thg
http://www.blic.rs/vesti/beograd/primabalerina-irina-kolesnikova-o-deci-migrantima-videli-su-stvari-kakve-ne-mozemo-ni/lv75brv