When Pandemics Collide: Marijana Savic a panelist at Columbia University webinar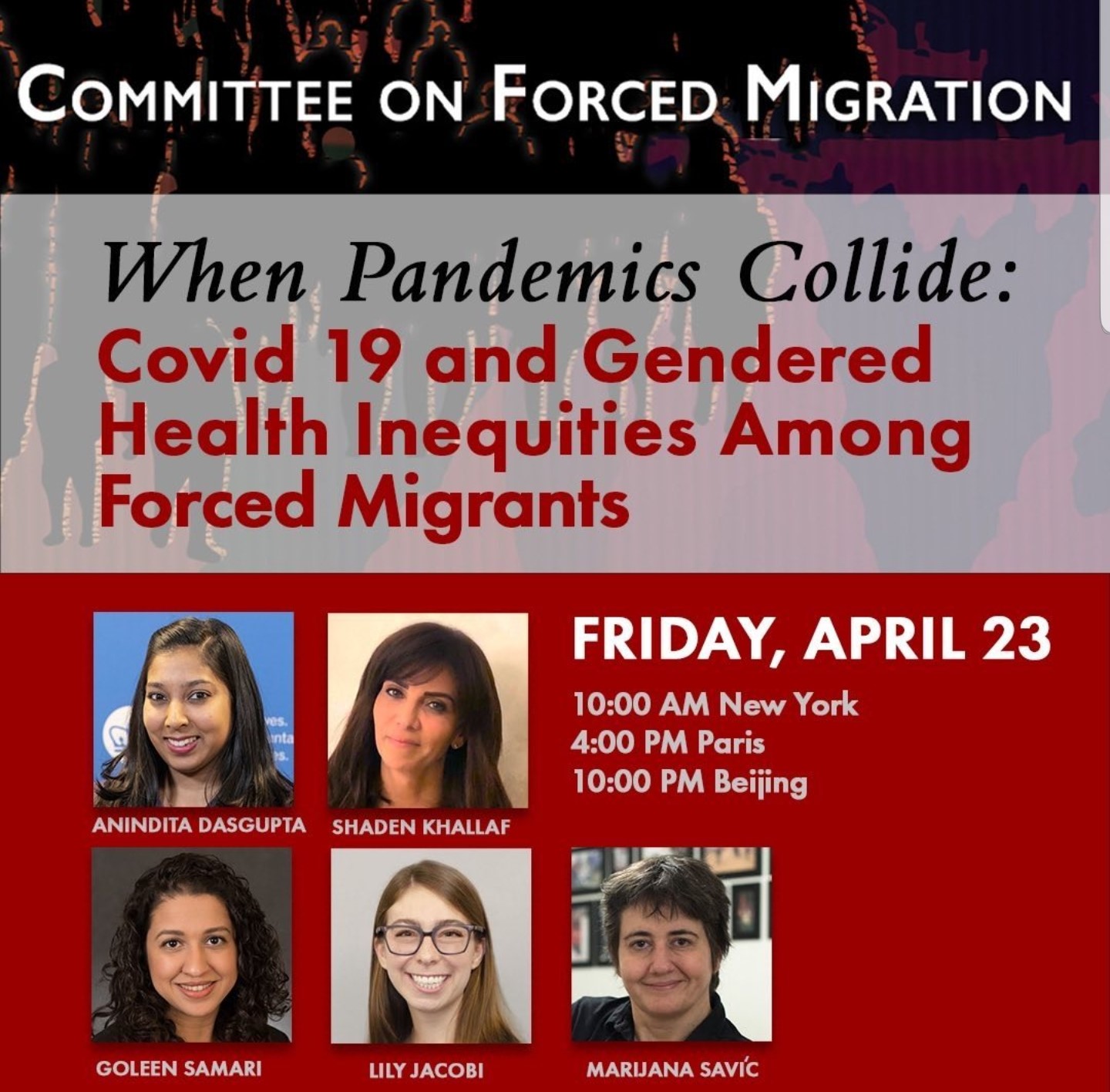 When Pandemics Collide: Marijana Savic a panelist at Columbia University webinar
We are delighted to share that Marijana Savic, founder and director of NGO Atina, will be among the panelists at the webinar "When Pandemics Collide: COVID-19 and Gendered Inequities of Health among the Forcibly Displaced", organized by the Columbia Global Centers and the Committee on Forced Migration.
The webinar will take place on April 23 at 10-11:30AM NY time. You can register here.
In the past year, the COVID-19 pandemic has resulted in multiple pandemics coinciding at once for women. Globally, we have seen increases in gendered inequities of health for women, including gender-based violence, limited access to family planning services, and poor sexual and reproductive health outcomes. These poor health outcomes are further exacerbated among women impacted by forced migration. This panel will explore the extent of these issues, with perspectives on challenges and solutions from those directly on the ground delivering services to women who are forced migrants, globally.
At the panel, Marijana Savic will share perspectives from Atina – non-governmental organization that provides comprehensive services to survivors of gender-based violence and human trafficking, describe the services Atina provides, and share how the pandemic has impacted Atina's beneficiaries who are most affected by issues of forced migration, as well as how Atina has worked to meet challenges that have come as a result of the pandemic.
In addition to her, speakers at the panel will be Lily Jacobi, Advisor on Sexual and Reproductive Health and Research from the Women's Refugee Commission, Shaden Khallaf, Senior Policy Advisor for the Middle East and North Africa at the United Nations High Commissioner for Refugees (UNHCR), and Goleen Samari, Assistant Professor of the Program on Forced Migration and Health, at Mailman School of Public Health, Columbia University.
The panel will be moderated by Anindita Dasgupta, Associate Research Scientist at School of Social Work, Columbia University.