"With and For Girls" in Kikinda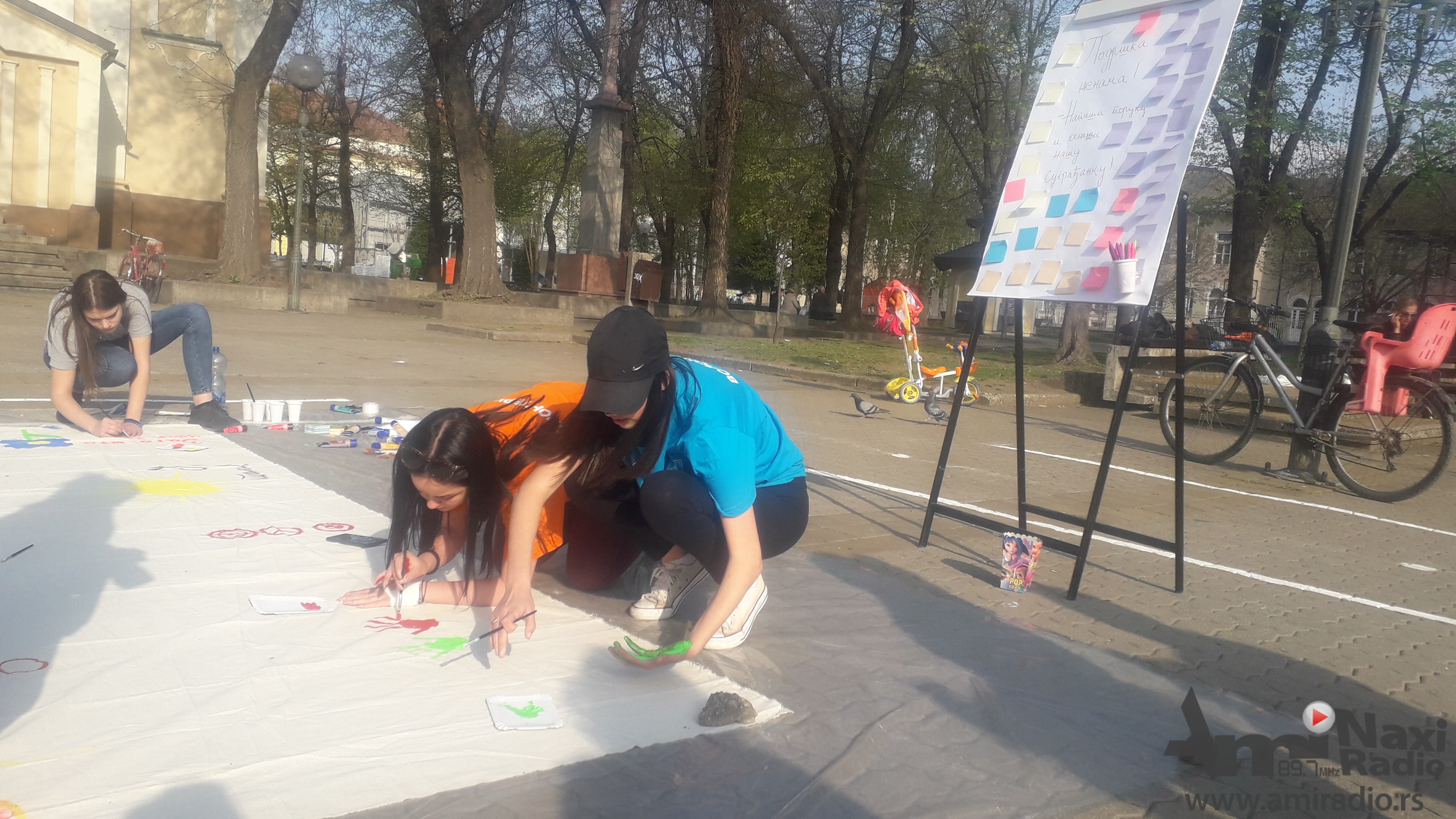 "With and For Girls"
At the city square in Kikinda, a public action took place yesterday within the project "With and For Girls'', which is being implemented by Citizens' Association Atina from Belgrade and Youth Office from Kikinda. Members of the Youth Office, as well as the citizens, painted the canvas in different colors and in that way showed their symbolic support to women.
This action was also joined by the citizens who wanted to leave a creative message, or give support to their loved ones:
–This is the first out of five actions we will implement by the end of August. Our citizens will also be able to see an exhibition on women who excelled in their respective fields. I think that the gender equality issue has improved immensely. We are aware of the fact that in the past women were looked down on, but it is up to us to change it for the better as much as we can. That was exactly the purpose of this action, to show that they are not alone and to draw the attention of general public to gender inequality– emphasized Jovana Zarić, a representative of the Youth Office in Kikinda.  
"With and For Girls" project - Support to Local Youth Offices in raising awareness within the area of gender equality is being conducted with the support of UNFPA - United Nations Population Fund. These activities are being conducted within the joint project "Integrated response to violence against women and girls in Serbia II", realized by UNICEF, UN Women, UNFPA and UNDP, in partnership with the Government of the Republic of Serbia led by the Coordinating Body for Gender Equality, and with the support of the Government of Sweden.
The original text can be found via the following link: http://www.amiradio.rs/info-servis/sa-devojkama-za-devojke/