Canvas painting as a symbolic support to women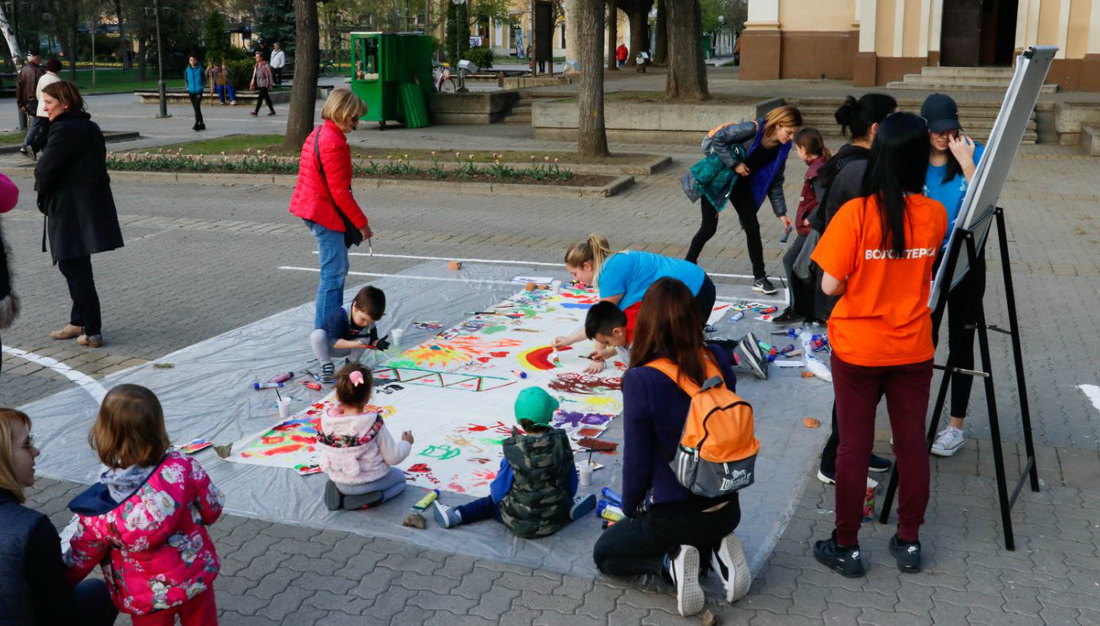 KIKINDA – Within the project "Support to Women", at Kikinda city square a public activity of a huge canvas painting has been organized, as a symbolic support to women.
The idea of activists was to engage the citizens of Kikinda of all generations in this painting.
Painting is part of the project "With and For Girls", which is jointly realized by the Citizens' Association "Atina" from Belgrade and the Youth Office from Kikinda. By the end of April, as announced, several similar activities will be organized in Kikinda.  
"With and For Girls" project - Support to Local Youth Offices in raising awareness within the area of gender equality is being conducted with the support of UNFPA - United Nations Population Fund. These activities are being conducted within the joint project "Integrated response to violence against women and girls in Serbia II", realized by UNICEF, UN Women, UNFPA and UNDP, in partnership with the Government of the Republic of Serbia led by the Coordinating Body for Gender Equality, and with the support of the Government of Sweden.
The original text can be found via the following link: http://www.rtv.rs/sr_lat/vojvodina/banat/oslikavanje-platna-kao-simbolic...