How the black bagel was born?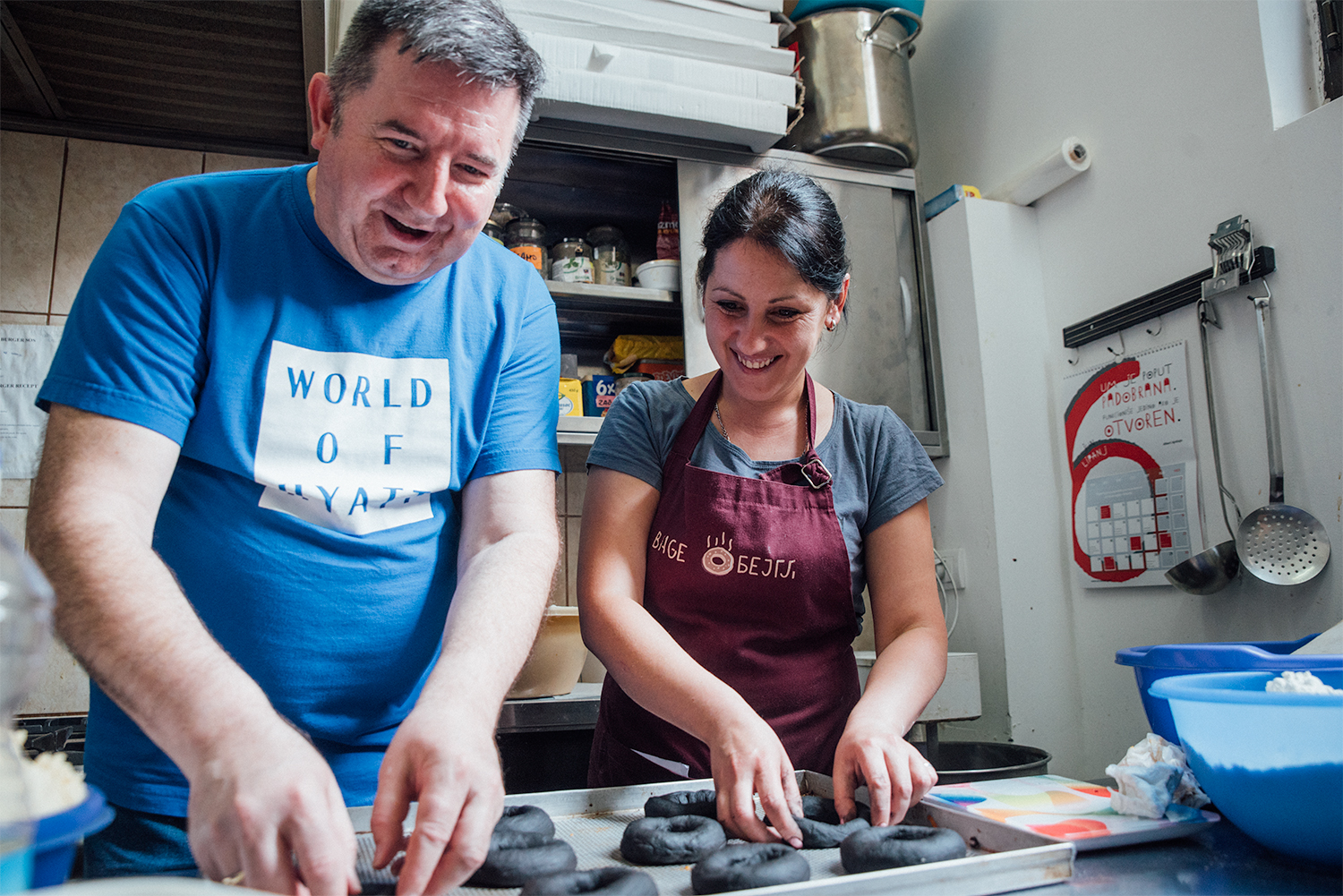 Bakery specialist Svetislav Isailovic - Buca, together with a colleague Milena Nikolic from Hyatt Regency Belgrade, visited our Bagel Bejgl shop. Buca used the opportunity to share baking tricks and help us improve our production - that is how the black bagel was "born". :)
Hyatt Regency Belgrade, NGO Atina, and Bagel Bejgl have been cooperating for a number of years. After supporting the programs of social inclusion for human trafficking victims which NGO Atina is implementing, Hyatt Regency Belgrade rewarded Atina's efforts and dedication to community through the Hyatt Thrive Leadership Award.
Hyatt works on creating an environment for people who will progress by building strong communities and fostering sustainable practices. Their corporate responsibility platform was formalized in 2011 and builds its progress on the balance between responsible actions and prosperity and health of local communities. Hyatt represents a major support to NGO Atina within the program of economic empowerment of victims of human trafficking.
#hyatt #hyattregencybelgrade #hyattfamily #worldofhyatt
Photographs of this incredible experience can be viewed via the following link: http://www.atina.org.rs/sr/hyatt-regency-beograd-i-bagel-bejgl
Photographs made by Marija Piroški