She counts! Empowering girls to make their choices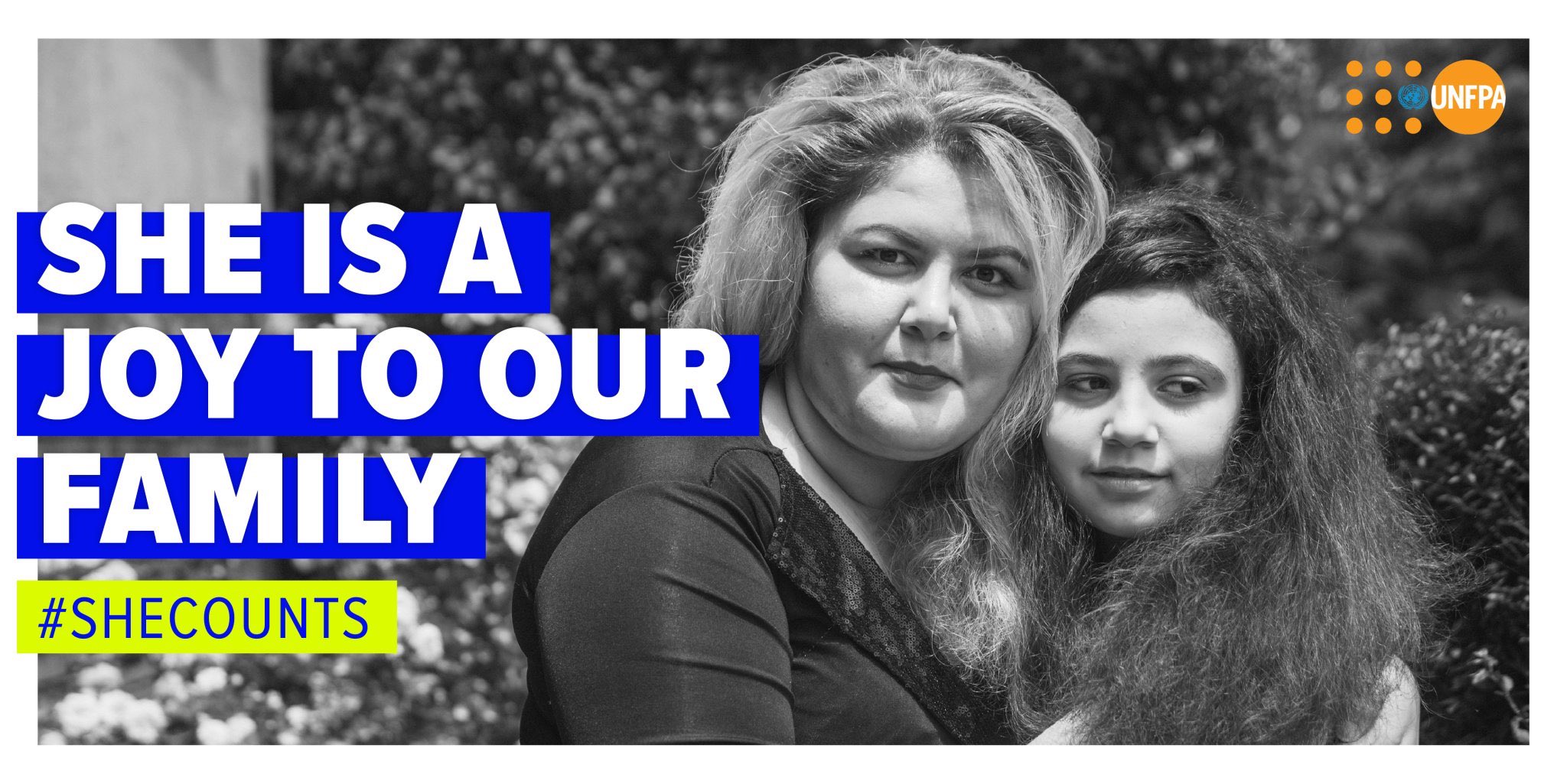 This year UNFPA is initiating an exciting campaign #SheCounts, which advocates for the value of women and girls, gender equality and the end of harmful practices. #SheCounts campaign aims to change destructive attitudes and practices which do not value girls and develop the equality in the society. The strength of the campaign is also in supporting the annual report of the State of World Population (SWOP 2020) that has been launched.
Serbia is also a part of this global initiative, particularly UNFPA Serbia as well as NGO Atina.
Since 2015, UNFPA has been supporting NGO Atina in working with women and girls from migrant population in Serbia, to get protection and information they need and to feel safe. Additionally, evidence-based, girl-centered investments that empower girls from across the country with the information, skills and services they need to be healthy, educated and safe, helping them make a successful transition to adulthood have been supported.
One of the faces that directly supported #SheCounts campaign in Serbia is a migrant woman Golnush and her daughter Golshifte. There is a widespread belief that girls are less valuable than boys which subjects them to pressure and harmful practices. Golnush thinks completely the opposite; she is keen to see her daughter Golshifte living on her own and making her own choices. Looking ahead and thinking about her daughter's future, Golnush feels optimistic. "I want her to decide on her own, to achieve whatever she wants in her life. Whatever and wherever it may be."
Efforts to stop harm done to women and girls and to promote equality were reinforced last year at the Nairobi Summit, where Serbian delegation committed to eliminate harmful practices by 2030 by changing the Family Law and continuing work with partners to prevent child marriages. Colleague Zorana Parezanović from NGO Atina was one of the members of the delegation of the Republic of Serbia at the Nairobi Summit, which was co-convened by the governments of Kenya and Denmark, and the United Nations Population Fund. "The Nairobi Summit represents a renewed, re-energized vision and community working together to act and deliver. Together, we will make the next ten years a decade of action and results for women and girls, keeping their rights and choices at the centre of everything we do," said UNFPA Executive Director Dr. Natalia Kanem.
See many more positive messages under the hashtag #SheCounts, #AgainstMyWill and #SWOP2020.
Join us and tell the world that #SheCounts