Girls who make noise and fight to expand the space for women's activism in Serbia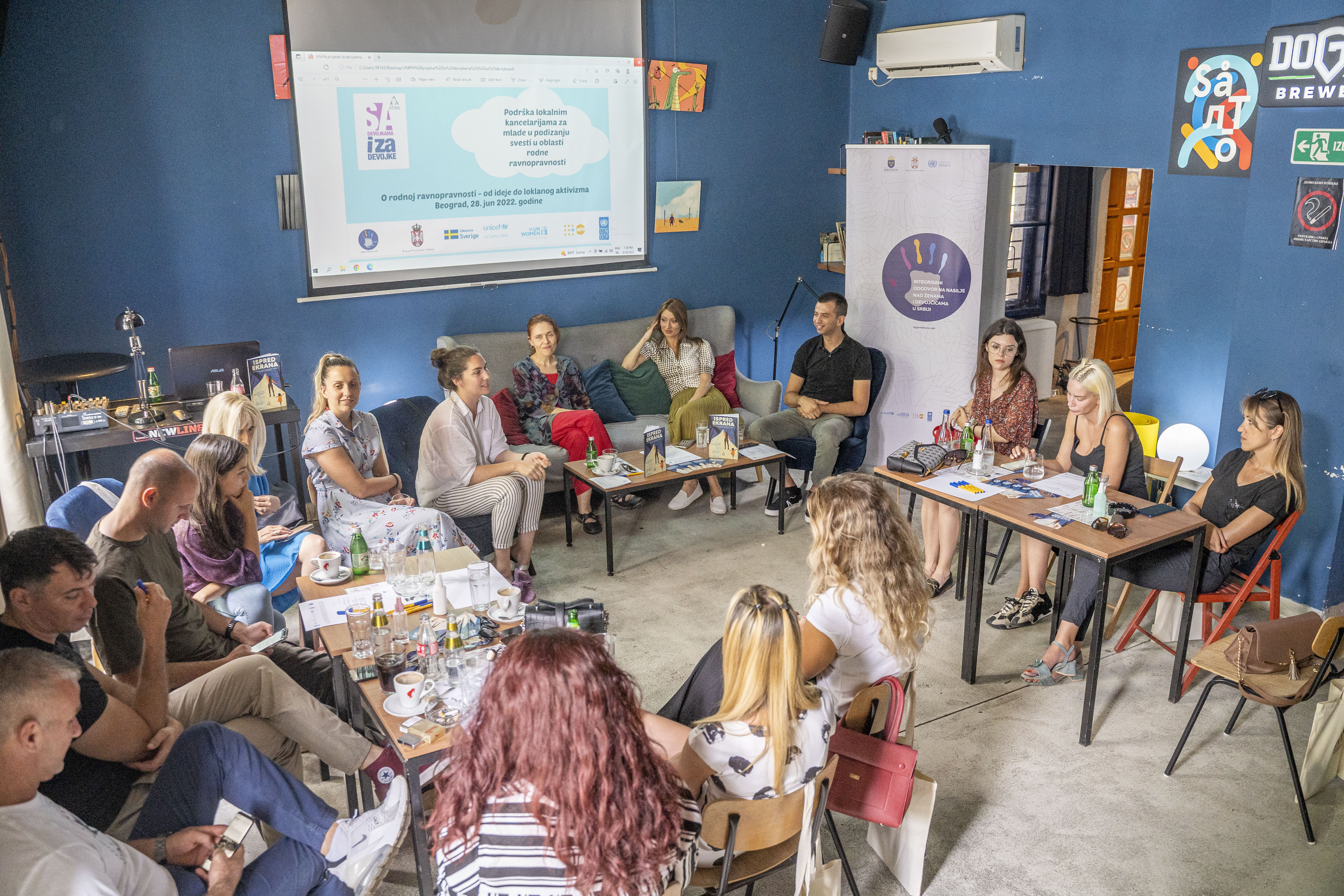 Girls who make noise and fight to expand the space for women's activism in Serbia
Photo: Jakov Simović
The event "Fight for gender equality – from an idea to local activism" concluded a series of activities within an initiative "With and for Girls - Support to local Youth Offices to work on gender equality awareness-raising", which has, for years now, been implemented by Atina with the support of the United Nations Population Fund Serbia (UNFPA). This event was dedicated to the exchange of experiences and practices acquired during the project implementation by the girls activists and representatives of local Youth Offices from Belgrade, Subotica and Niš. They have been making "noise" and fighting to expand the space for women's activist actions. Their direct involvement has contributed to better informedness of more than 2,300 youth in their local communities.
NGO "Atina" would like to thank all the girls - youth activists, high school students, and coordinators of Youth Offices who took part in the activities or contributed to the realization of the "With and for Girls" project in some way. Through this action, we have jointly shaped our ideas about gender equality into local activism.
"Testimonies of girls' individual experiences while using communication technologies and the Internet confirm there is a deeply rooted relation between gender stereotypes and gender-based violence; Because of that, the importance of a strong, targeted and continuous response to the causes of this issue must be raised to a higher level. The prevalence of male violence against women, as well as its impunity, strengthens social and individual readiness to allow and tolerate violence against women and girls, but also to be silent about it. Despite the fact that this form of violence is omnipresent, cyber or digital violence is actually no different from other forms of violence against women as it has the same basic goal - dominance of men over women and keeping the male position of power over women, with a particular complexity, as traces of this form of violence remain on the Internet forever," said Zorana Parezanovic, NGO Atina's project coordinator.
The project "With and for Girls - Support to local Youth Offices to work on gender equality awareness raising" is part of a joint project "Integrated response to violence against women and girls III" implemented by UNICEF, UN Women, UNFPA and UNDP in partnership with the Government of the Republic of Serbia, headed by the Coordination Body for Gender Equality, with the support of the Government of Sweden.